It's always nice to get together and put faces to names you may have come across on P-O Life Facebook, the website, the newsletter, the Mag…

Last year's Christmas gathering was brilliant. Everybody agreed that it was fun, relaxed, a great afternoon out, a good mix of personalities and nationalities….and that we must do it again.
PLEASE NOTE CHANGE OF VENUE BELOW DUE TO A CHRISTMAS MANEGE WITH FLASHING LIGHTS AND LOUND MUSIC BEING INSTALLED IN FRONT OF THE CAFE ARAGO. INSTEAD, WE'RE GONG BACK TO LAST YEAR'S VENUE AT THE HORLOGE WITH PARASOL HEATERS OUTSIDE A CHRISTMAS CHALET.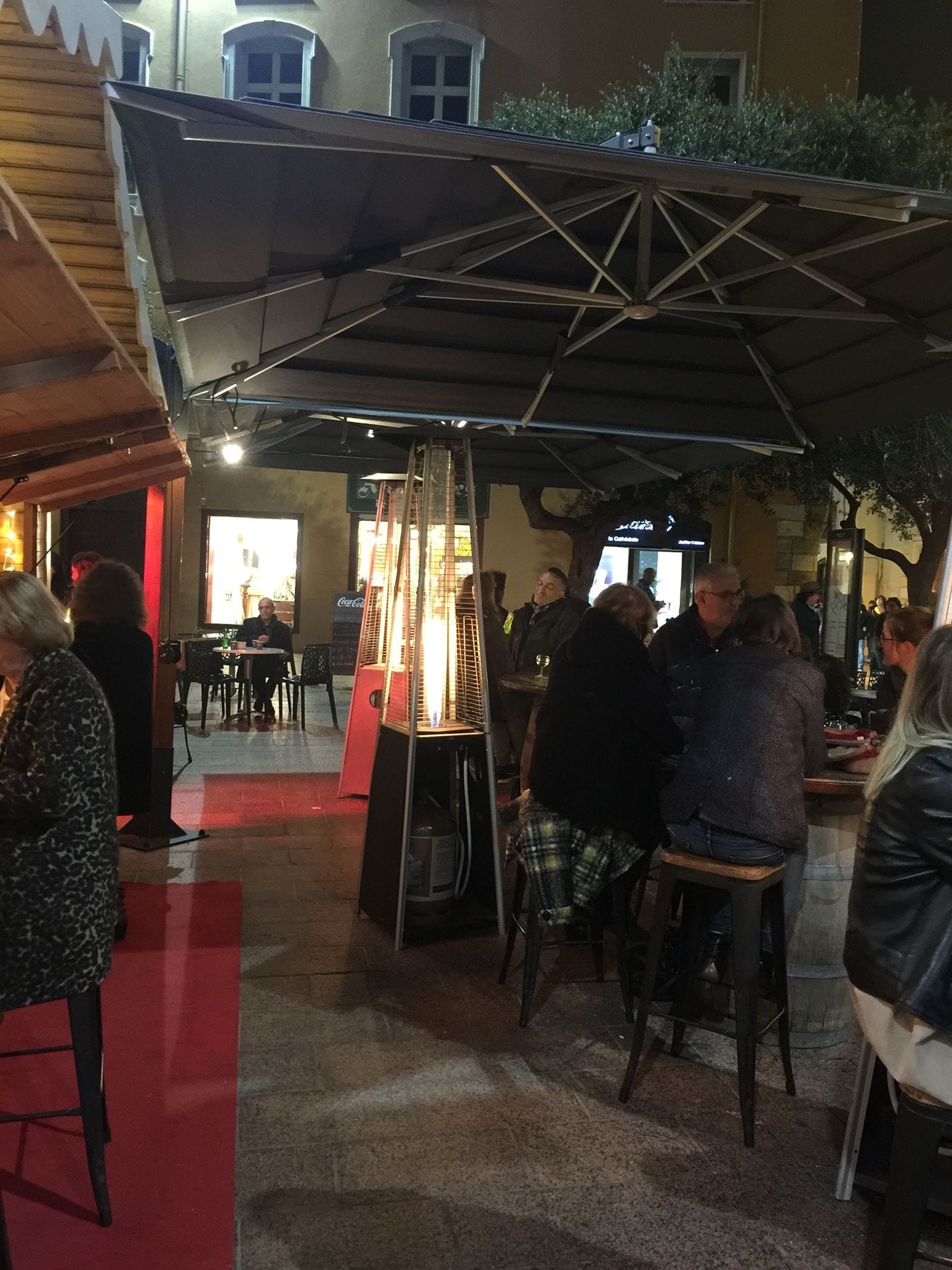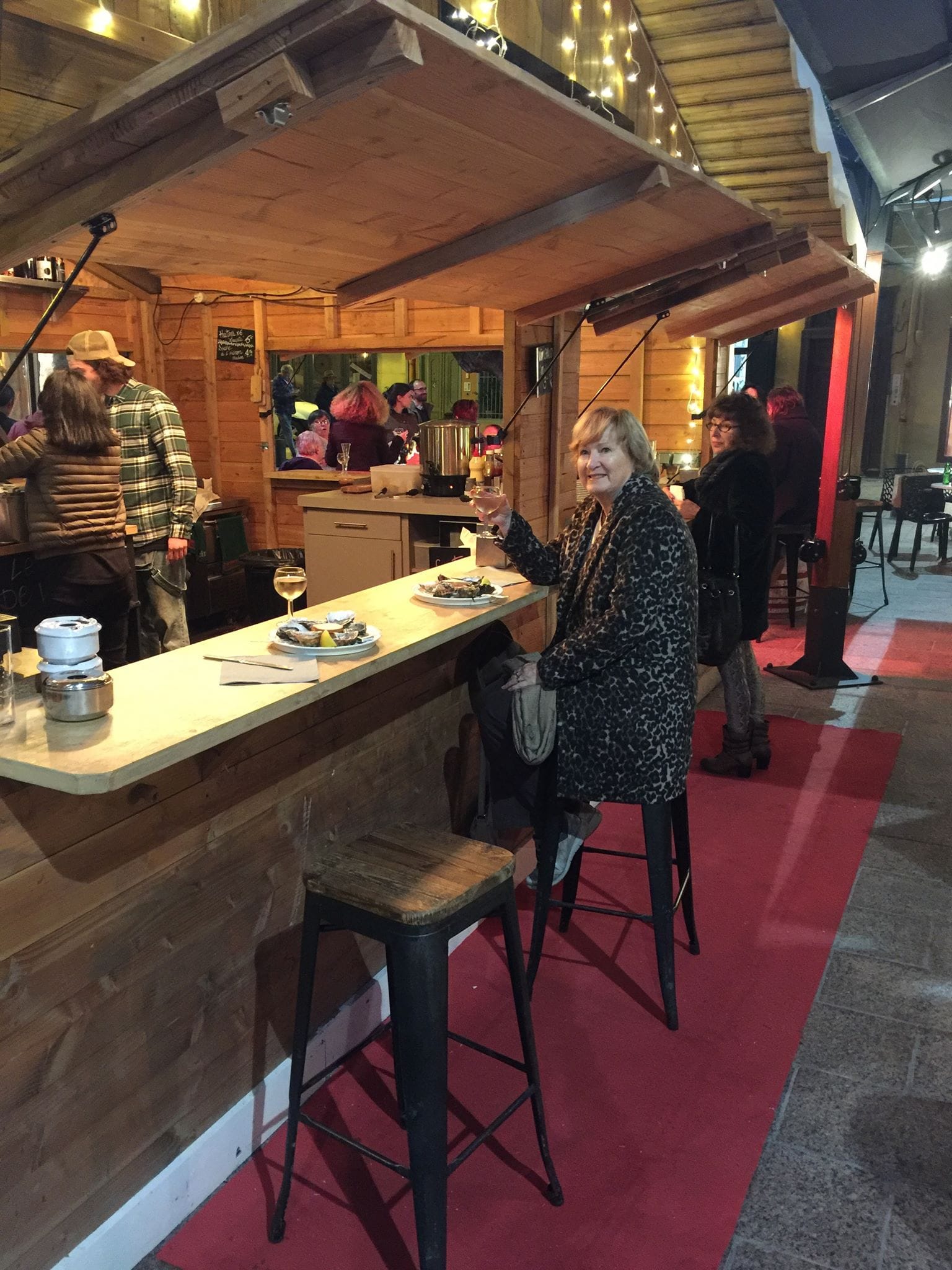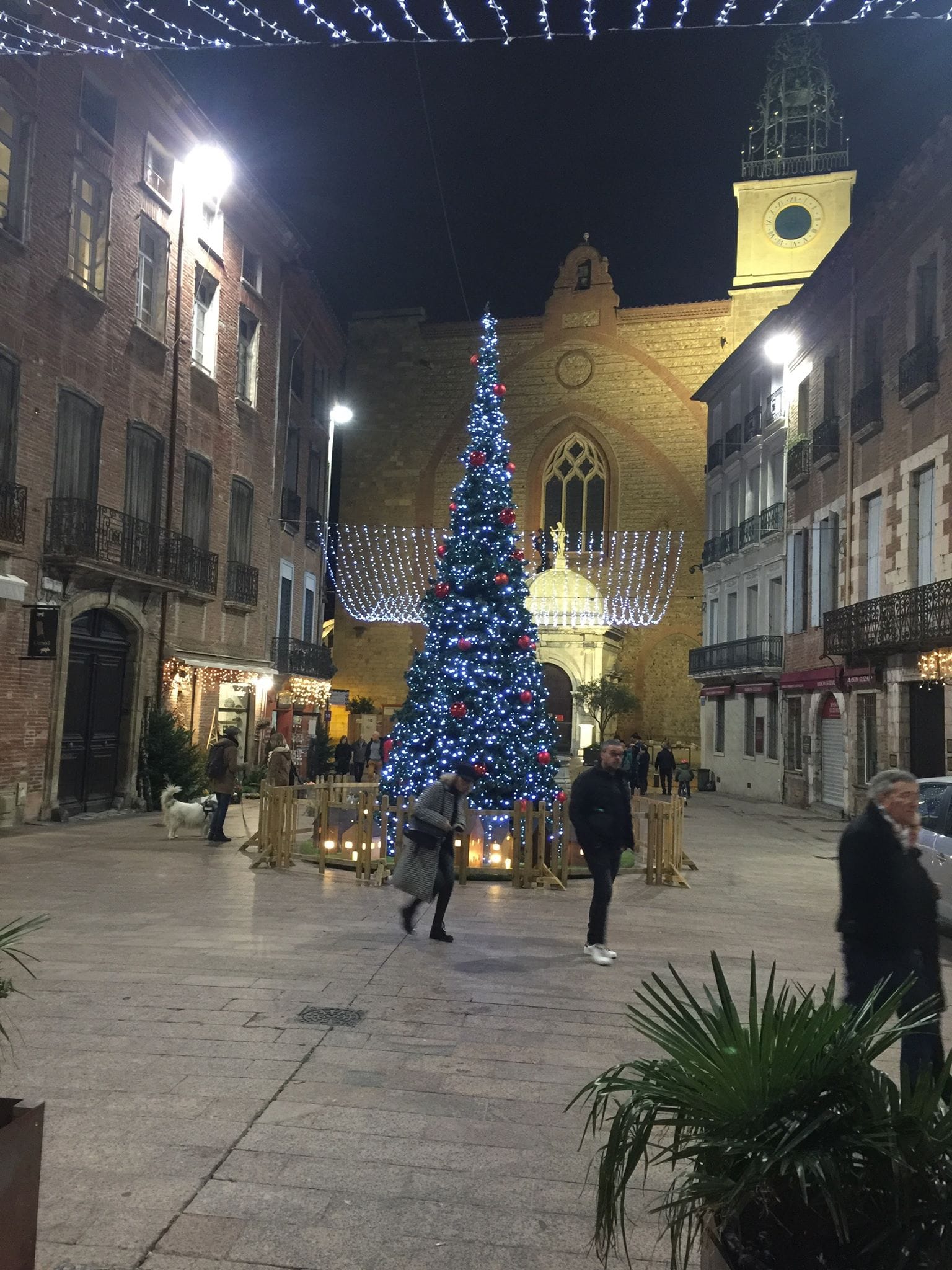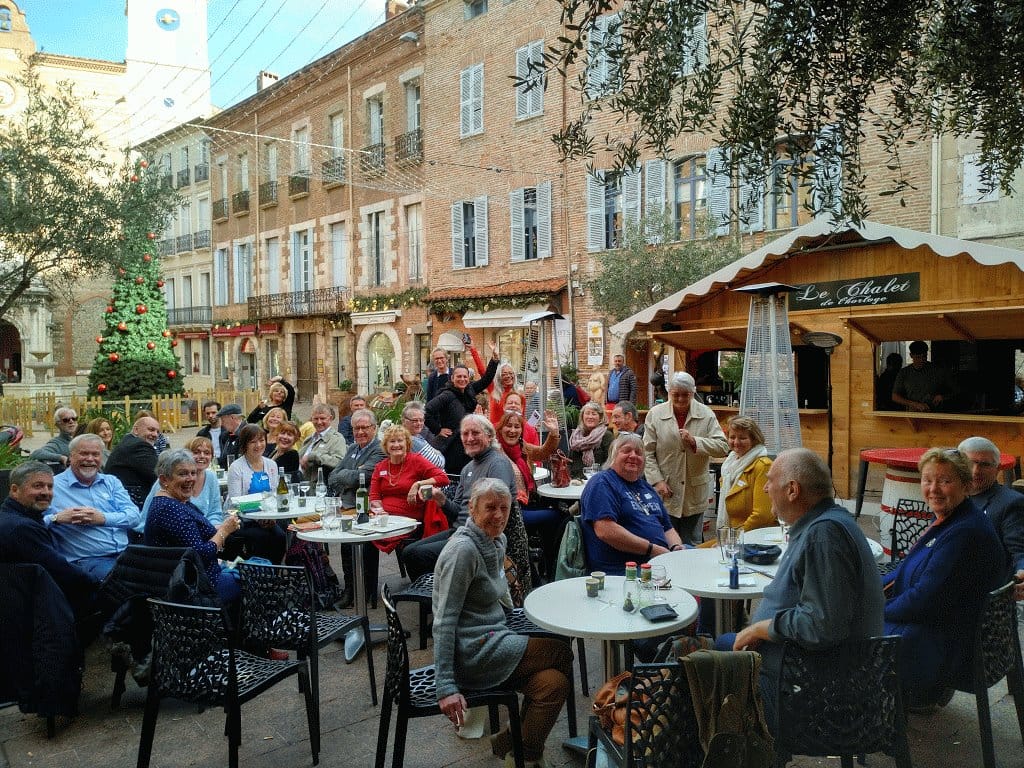 So we're doing it again!
DATE: SATURDAY 14TH DECEMBER FROM MIDDAY
VENUE: L'HORLOGE 2 RUE FONT FROIDE, PERPIGNAN CENTRE (In front of the Cathedral de St-Jean)
Drop in for a drink, a bit of lunch, a chat, a giggle, a gossip……or just pop by and say hello!
The date is Saturday 14th, weather dependent of course, because you'll need to take a bit of time out to wander around the fabulous Perpignan Christmas market – everything you need for that last minute Christmas shop – along with degustation of wine, foie gras, oysters and the many other specialities set up in chalets along the riverside. Just follow your nose…and ears.
Plenty of food and drink choice too at our venue, L'HORLOGE, in front of the cathedral.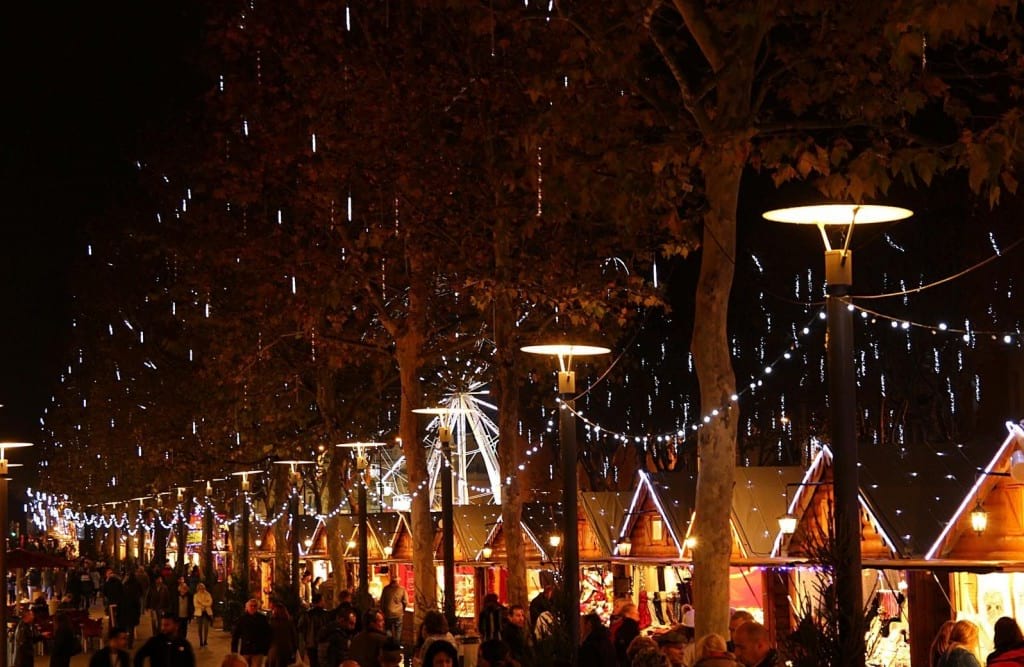 Would you like to join us? We'd love to see you. All nationalities welcome and the more the merrier.
Vous n'avez absolument pas besoin d'être anglophone, juste anglophile!
Please send an email to Tony wineclub66@gmail.com and he'll get back to you with the details. Et Robert est ton oncle!