Cancer Support France – Sud de France
"Send three and fourpence, we're going to a dance"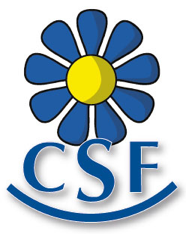 Dear Everyone,
Please find below details for the Bal which is being held at Eus on 5th April. Nostalgia, a great band, are giving their time free. Although entry is also free, it is neccesary to reserve a ticket as the fire regulations impose a limit on the numbers in the hall.
Do come and enjoy this event and help raise money for CSF Sud de France and La Ligue contre le cancer. Dr Capdet, the President of the local La Ligue will be with us, so pass on to your French friends and neighbours too. This is NOT an anglophone event!
Hoping to see you……
Penny
Vice-Presidente
CSF Sud de France (66)
Caze d'en Roque Jalaire
66300 Caixas
Tél: 0468 38 81 28
Please pass this on to anyone you know who may be interested in any of these events and for further information please contact me by e-mail on pennycsf66@gmail.com or by phone on 0468 388 128.

And check out our website at csf-suddefrance.webs.com for all our future events.