Cancer Support France – Sud de France
JUNE 2013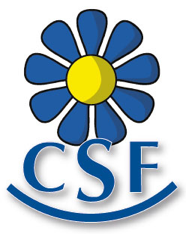 Dear Everyone,

Make a note of the dates below and do come and join us!!
Wednesday 5th June – Drop in to Pablo's Bar at Céret any time between 10.30am and 12 noon. There will be a warm welcome, a cup of coffee and some English books available for you. This is an informal opportunity to have a chat amongst friends on any subject.
Monday 17th June
Come to the CSF Book Exchange at the Café des Artistes at Laroque on Monday 17th June between 10.30am and 12pm. Buy a drink and choose your summer reading FREE.
Wednesday 19th June
Or Drop In to Lizzie's Kitchen at Ille sur Têt any time between 10am and 12pm on Wednesday 19th June for a cup of coffee and a chat. Everyone is welcome.
Please pass this on to anyone you know who may be interested in any of these events and for further information please contact me by e-mail on pennycsf66@gmail.com or by phone on 0468 388 128.
And check out our website at csf-suddefrance.webs.com for all our future events.
Best wishes
Penny