Cancer Support France – Sud de France
FEBRUARY 2014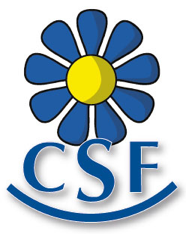 Dear Everyone,
January with such lovely warm weather is drawing to a close and February is nearly upon us.
5th February – We shall be back at Pablo's Bar in Céret this month. Do call in for a coffee and a chat any time between 10.30am and 12 noon. No need to stop for long, just "drop in"! We will have some English books and a warm welcome!
17th February – As always, with thanks to Mel and Fergal at the Café des Artistes, we will be at Laroque for our second Book Exchange of the year between 10.30am and 12 noon. You must have finished that Christmas reading by now, so come and exchange those Christmas presents!! Don't forget – buy a drink and choose free books!
19th February – Come and join us at Lizzie's Kitchen, Route de Prades, Ille-sur-Têt between 10am and 12 noon for a coffee and a chat in a relaxed atmosphere. Maggie and Norman Longworth will be sharing their Chinese Adventure with us, illustrated by their photos.
And advance notice for your diaries:
Saturday 5th April – Grand Bal at Eus starting at 7pm. Any proceeds with be shared between CSF and La Ligue contre le cancer. Further details to follow or contact Maggie Longworth on maggie.longworth@gmail.com
16th April – Seed and plant exchange at Lizzie's Kitchen 10am to 12 noon.
Every good wish,
Penny
Vice-Presidente
CSF Sud de France (66)
Caze d'en Roque Jalaire
66300 Caixas
Tél: 0468 38 81 28
Please pass this on to anyone you know who may be interested in any of these events and for further information please contact me by e-mail on pennycsf66@gmail.com or by phone on 0468 388 128.

And check out our website at csf-suddefrance.webs.com for all our future events.