Argelès Triathlon 2018
---
Event Navigation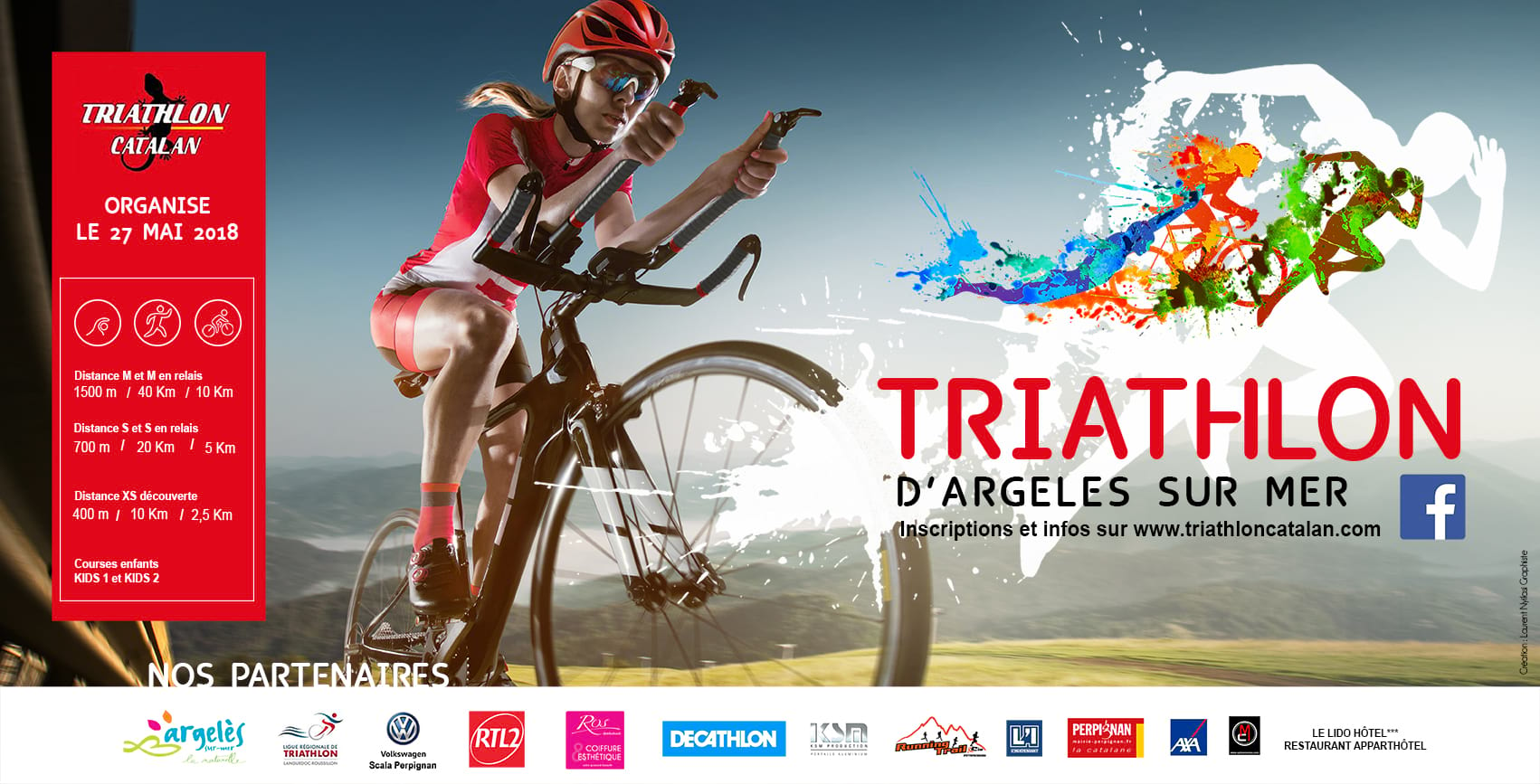 500 – Le Hérault de la Madeloc
Legend tells that since 1285, the guardian of Madeloc has been charged with finding a true hero. Half-man, half-God, this athelete must be capable of swimming, cycling and running faster than the Valmy Eagle.
He must do so in order to deliver a message that will save the kingdom. And thus the " 500 – le Héraut de la Madeloc " (otherwise known as the Argelès Triathalon) was born.
Back for it's ninth edition, athletes will be tested to their limits on Sunday 27th May. Time to beat : a scorching 2h42'18s, set by local hero, Jean Vincent Carbou, in last year's race.
The main event kicks off at 9am on Sunday and adheres to the Olympic Triathalon regulations. Starting with a 1500m open-water swim, competitors will complete two laps of a circuit set out in Port Argelès.
They then grab their bikes and head out for 44km of pedalling through the magnificent Pyreneean foothills. Don't be fooled however : these 'foothills' encompass 4 grueling climbs, covering over 1000 vertical metres and gradients of up to 15 %!
And to finish, a 10km run over 2 laps around Port Argelès and Argelès Nord, taking in the lush promenade and sweeping coastal views of Argeles Plage.
A sprint course will take place on Saturday afternoon at 3pm, covering 750m in the water, 20km on the bike and 5km on foot. Keep your eyes peeled and expect blistering speeds.
Fancy giving it a go but daunted by the prospect ? Try the taster course on Sunday morning (350m swim / 10km cycle / 2.5km run) and release the triathlete within. Kids can get involved too on Saturday afternoon !
Find out more here