Astronomy and bats at the Forteresse de Salses
---
20th August 2019 at 14h00

-

21st August 2019 at 00h00

|

8€
Event Navigation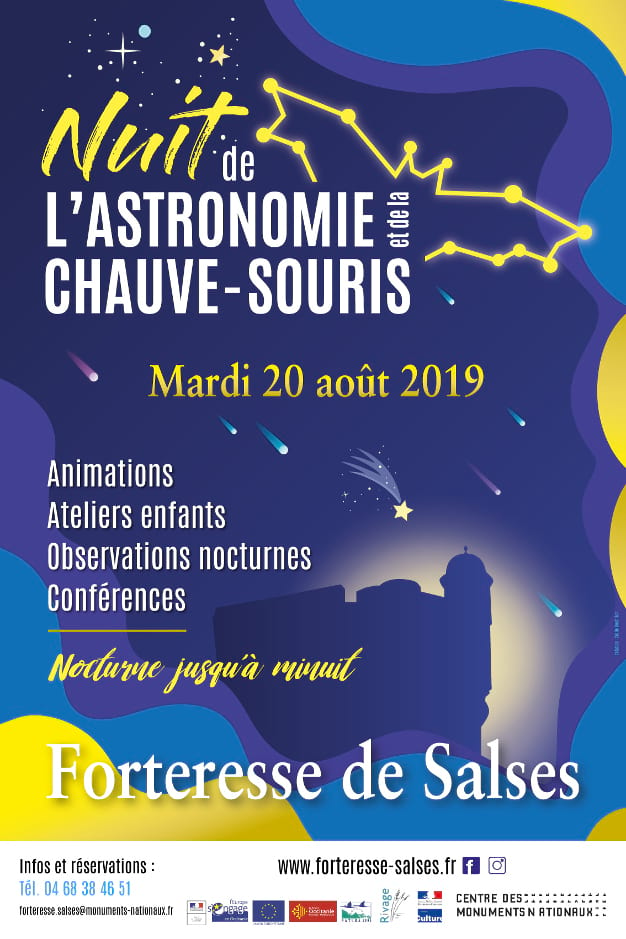 Nuit de l'astronomie et de la chauve-souris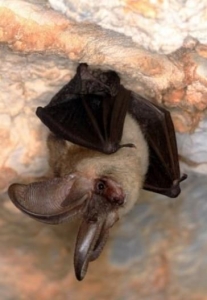 On Tuesday 20th August, as the scorching sun sinks behind the mountains, the Forteresse de Salses will stay open for a unique and exciting night of discovery.
Observe and contemplate the wonders of the night sky, learn about the summer constellations and make a wish on a shooting star.
Then bring your focus back down to Earth with a study of the dozen bat species (7 of which are protected) that call the Forteresse their home.
But no need to wait for dusk to join in the actions- workshops and activities will be taking place throughout the day from 2pm.
Programme
| | |
| --- | --- |
| 2pm & 5pm | Presentation: The night sky & the cosmic calendar |
| 2pm, 2.30pm & 3pm | Workshop: The life of bats |
| 2.30pm & 5.30pm | Workshop: Construct a sun dial |
| 2.30pm & 5pm | Workshop: Theatrical role play |
| 3pm & 3.45pm | Workshop: Welcoming bats at your home |
| 7pm | Conference: The Life of Bats |
| 8.30pm | Conference: Stars |
| 9.30pm & 10.30pm | Guided tour: Listening to the bats |
| From 9.30pm | Star gazing |
Reservations obligatory
04 68 38 46 51
Website