Cavallada, Céret: Horse parade and blessing
---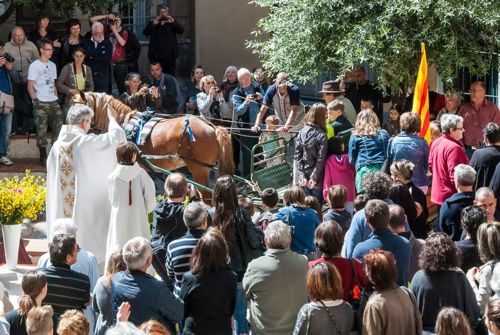 Annual parade and blessing of horses with plenty of associated activities and entertainment.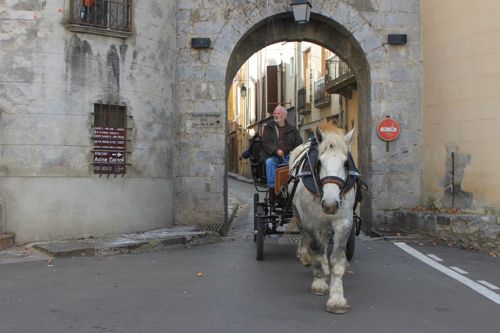 An event for horse lovers, this is the fifth of its kind and came about when cavaliers, Arnaud and Denis Degournay Borrat, decided to create a rally where they could share their passion for horses with like minded souls. And so the Cavallada Ceret was born.
Anybody with a horse can join in – or if you don't have a horse, contact one of the many riding schools around.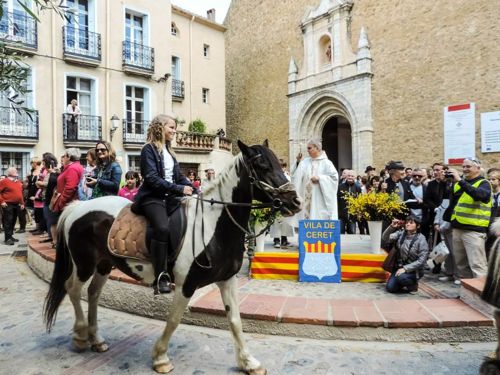 More info:
Arnaud Degournay 04 68 87 69 54 or 06 82 26 42 47.
Denis Borrat 04 68 87 03 73 or 06 37 80 30 17.
FACEBOOK
INSPIRED BY THE CAVALLADA
CAVALCADE….by Hortense Hargreaves
On Sunday we went to see the horses
Dancing past the Grand Café.
Riders, girls and boys alike
Smiling, laughing, heads held high.
Up the cobbled paths as one
Horses, ponies followed on.
Through the archway left, then right,
Shook their heads and loudly neighed.
On the square the priest was waiting
Incense filled the air with hope
As he blessed each horse and rider
And God's Grace on us bestowed.
All the horses, all the ponies,
On their way to pastures new
Where the summer months will give them
Freedom, warmth and pleasures too.
In the meantime we look forward
To the next year's cavalcade.
Now, the cherries can delight us
And we dance 'Sardane' instead.