Cavallada, Céret: Horse parade and blessing
---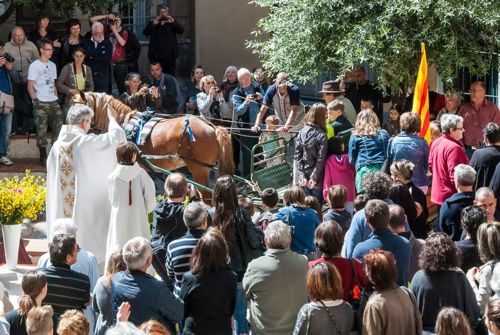 Annual parade and blessing of horses with plenty of associated activities and entertainment.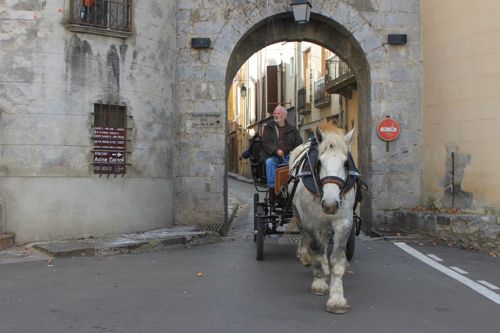 An event for horse lovers, this event came about when cavaliers, Arnaud and Denis Degournay Borrat, decided to create a rally where they could share their passion for horses with like minded souls. And so the Cavallada Ceret was born.
Anybody with a horse can join in – or if you don't have a horse, contact one of the many riding schools around.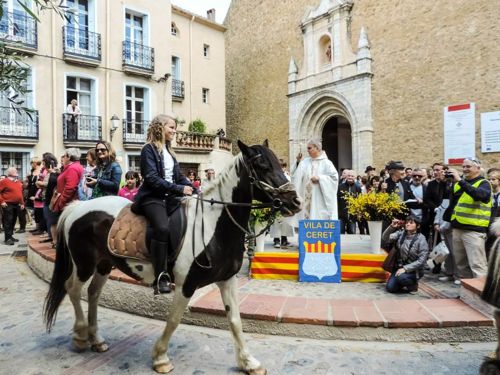 PROGRAMME
9am Assembly of the horses and riders at Mas Nogarède, departure of the parade (Nogarède – place de la Résistance – rue Saint Ferréol – boulevards – place de la Liberté – church)
10am – 11.30am Yee haw! Dancing in the streets, equestrian demos and plenty of horsing around!!
11.30am Second procession through the boulevards
12.30pm Blessing of horses and riders at Eglise Saint Pierre
1pm Return procession to Mas Nogarède
There will be street entertainment across the town all morning, including country dancing, equestrian shows and much more besides.
For more info:
Arnaud Degournay 04 68 87 69 54 / 06 82 26 42 47
Denis Borrat 04 68 87 03 73 / 06 37 80 30 17
FACEBOOK