CSF NEWSLETTER: APRIL 2022
---
1st April 2022

-

30th April 2022
Event Navigation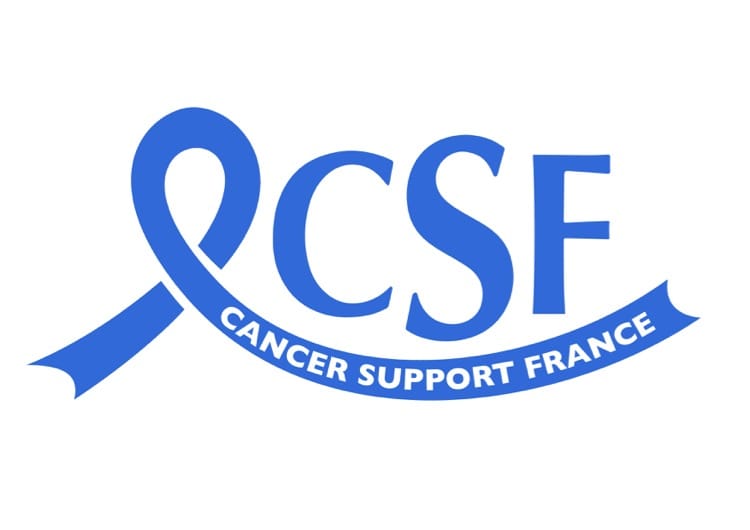 Hello Everyone
The rain and the wind gave me a good excuse to stay in and read a book by the fire. After two days I longed for some fresh air so I went for a walk along the prom. The wind blew and the rain spat and the waves reared up and hurled foam onto the sand with such a force that it sounded like thunder! It was wonderful to see and hear – exhilarating really.
Since then things have calmed down a bit. Up in the mountains it's nice to hear streams of rushing water. In towns and villages where rivers have overflowed, cars have given up trying to find a way in or a way out – they're simply driving straight through the water.
There are so many wild flowers around that I'm almost tempted to take a plastic bag and a fork with me on my walks. I know, though, that any small flower snatched from its home will not thrive on foreign soil however much tender loving care is lavished upon it.
Vacancies for two people in the P-O
At the CSF Sud P-O AGM January 2023, in accordance with CSF statutes, Maggie Longworth will be standing down as P-O Representative. She has had 10 enjoyable and satisfactory years on the Sud CSF Conseil.
We are therefore looking for two people to share the role of Representative. Briefly the role involves co-ordinating events and activities across the P-O and participating in the general organisation of CSF Sud.
Please do contact Maggie for more information and also about the existing teamwork in the P-O. Her number is 06 80 38 65 96.
Drop Ins
Wednesday 6 April, Pablo's Bar – Céret, 10.30
Come along for coffee and chat. There will also be books. Céret is a great place to meet up with friends.
Monday 18 April Easter Monday, Café des Artistes – Laroque des Albères, 10.30
We were lucky last month, we were able to be outside. Bring your books for swopping but please, no hardbacks or non-fiction. We also welcome novels in French. Books for children too but again, no hardbacks please. Come and browse, have a coffee and bring your friends.
I will email if rain is forecast!
Wednesday 20 April, Villa Lafabrègue – Prades, 10.15-12
There's coffee, tea and books at this lovely venue and the centre of Prades is only 5 minutes walk away. The address is 15 Avenue Louis Prat, 66500 Prades.
Looking ahead
Sunday 15 May, Vide grenier, Saint Cyprien, 9am – 5pm
We will be sharing a table at this vide grenier with La Ligue contre le cancer. Please do come and find us between Rue Eugène Delacroix and Parking Place Rodin.
If you would like to help out, morning or afternoon, or you have some bric-a-brac, please email Phil at philomeneoneill@gmail.com
Wednesday 18 May, Quiz Night, Eus, 7pm
We have booked the Maison de Temps Libre again this year for our Quiz Night. Four or six teams compete to win a prize. It's a fun evening so come along and test your general knowledge. Don't hesitate to come on your own, a place will be found for you on one of the teams. The questions will be in French and English.
There will be a cold buffet which is €10. We are limited to 60 people so don't delay! Tickets will be on sale THIS coming Monday 4 April.
If you would like to come, please contact Maggie Longworth who will send you your ticket as soon as she has received payment. Please make the cheque payable to M. Longworth.
Thursday 8 September, Activity for Life, Maureillas las Illas
Our Walk for Life will be at La Farga again this year.
This is always a very well-supported event with two walks to choose from – an easy one and a not so easy one. At the moment I can tell you that the long walk will be 8.5kms and will take around 2 hours.
It's a fun day for all ages! There will be a game of pétanque, various stalls and a Tombola and music.
We walk in the morning and then enjoy a picnic lunch together. More details to come but, please, make a note of the date!
Thursday 13 October, Sud P-O Open Meeting, 9.30am
Our annual Open Meeting is a chance to get together with other members and friends.
We will be at the same hotel as usual in Perpignan, the name has changed, it is now a Holiday Inn. We will bring you up to date with CSF matters but the main event on the agenda is a talk from our invited speaker who this year will be a lady called Gillie Steele-Bodger who is working with the Restaurants du Coeur. The morning will end with a three-course lunch. I do hope you will join us.
Wednesday 16 November, Bien Etre Event, Villa Lafabrègue – Prades
Wellbeing is not just the absence of disease or illness. It's a complex combination of a person's physical, mental, emotional and social health factors.
We are very excited about out Bien-Etre event which will bring together practitioners in various fields of well-being who offer inspiring, innovative, exciting and practical tools for a balanced mind and a healthy body.
The Villa Lafabrègue is a house of great character and charm. Built in 1873, it's set in beautiful gardens with a magnificent view of Mt Canigou, a perfect venue for an event such as this.
Visitors will have a choice of four or five experts who will each present their speciality at specific times. Everyone is free to choose or just free to come and look round.
Tea and coffee will be free and for €10 you can have a light lunch.
We are exploring all avenues of mind and body therapies and once we have our team of wellness experts lined up, we will let you know.
Please remember
that if anyone is struggling or needing help, the CSF telephone and email helplines are always open. We are there for everyone needing assistance at this time as well as for those affected by cancer. There is also lots of information on our website.
Diana Eastaff