CSF NEWSLETTER: FEBRUARY 2020
---
1st February 2020

-

29th February 2020
Event Navigation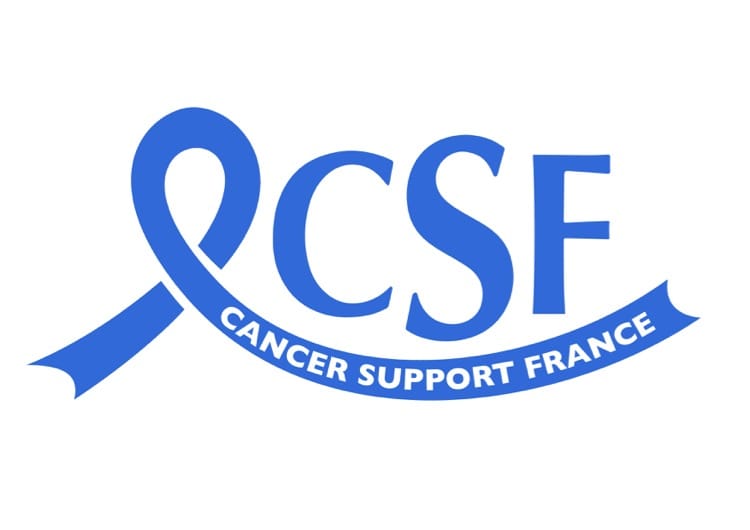 Hello Everyone
After spending a couple of weekends away, the accumulation of several good meals have taken their toll on my waistline. Leaping out into the fresh air, I decided on a power walk and after the rain, the snow and more rain, the sun made a welcome appearance. I heard birds, saw white and pink blossom and lots of yellow mimosa. It's that time of year when a warm sunny day, after so much rain, fools nature into thinking it's time to sprout. I don't mind except, when I see the odd daffodil or the tip of a tulip, I want to shout wait, March the 20th is 2 months away!
---
Here are this month's

d
rop-ins
:
Wednesday 5 February Céret 10.30am – 12pm
IMPORTANT ANNOUNCEMENT!
Pablo's is closed until further notice. We will be at the Café de France, 35 Blvd Marechal Joffre. It's not far from the big car park on the Rue des Tins, opposite the modern Tins'simo block of apartments and businesses. We very much hope to see you there for coffee and chats and a browse through the books as usual.
---
Monday 17 February Laroque des Albères 10.30am – 12pm
Book sale at the Café des Artistes. Come and have a look through our English and French paperbacks. There is always a good turnover of books and DVDs so you can be sure to find something different each time you come. Bring as many paperbacks as you like but I'm afraid we can't accept hardback books or anything non-fiction. You can buy a coffee and take two books.
---
Lizzie will be open for business. Please come and see us and indulge in some coffee and cakes.
---
The 11th AGM of CSF Sud
was a very convivial and enjoyable occasion. Not only did we meet friends old and new from other departments, but we also had the chance to hear (and participate in) Martin Christlieb's excellent talk on Clinical Trials and how they are organised. Pat Lockett, the National President, joined us, as did Graham Luck, the President of CSF Languedoc. We were also fortunate to have the V-P of La Ligue contre le Cancer in the Aude who spoke about our partnership and also about dépistage (screening). Finally, students from Perpignan University based in Narbonne were with us as they are using CSF Sud as part of their project in English studies. They will also be lending a hand at various events in the Aude. An excellent day!
---
LOOKING AHEAD
World Cancer Day – Tuesday 4 February 2020 7am – 11pm
In 2000, world leaders declared 4 February as World Cancer Day. Two decades later, this day is more important than ever in its global commitment to raising awareness, improving education and driving action for a cancer-free world.
This World Cancer Day, we're inviting everyone to have a conversation about some of the most critical issues in cancer, including the importance of equal access to cancer care, the financial and emotional impact of cancer, and how we can prevent the disease to save more lives. The World Cancer Day factsheets, which can be found on the World Cancer Day website, explore seven key issues and how we have the power to make a change.
---
Thursday 5 March Information Day at Cailhau in the Aude
CSF Aude & Ariege are organising another Information Day.
This day is open to new members/old members or anybody who would like to know more about CSF and what it does. You learn how you can help by offering different levels of support: helping with translation, language support, accompanying people for hospital visits, helping at events, bringing new ideas into CSF and so much more.
By coming along to this day you can find out how much or how little involved you want to be. There is no pressure at all. The day is friendly, informative and you meet new people too.
Saturday 7 March « Vin des Femmes » From 5pm
The Domaine Sanac Saint-Genis-des-Fontaines is organising a wine tasting at the Chateau de L'Ou in Montescot.
Wine producers will be talking about their métier and an oenologist will be demonstrating his expertise, speaking about wine and wine tasting. It will be a very convivial evening with food and music.
More details about this event will follow very soon.
You can click on this link to find out more about the domaine
---
.
Wednesday 15 April CSF Open Meeting Perpignan 9.45am
Only a couple of months before our annual Open Meeting. It's held at the Hotel Le Mas des Arcades in the Porte d'Espagne area of Perpignan, a venue which is convenient for everyone.
We gather for morning coffee and the meeting starts with a short update of CSF business. This year it will be followed by a talk from our guest speaker.
We are fortunate to have with us Doctor Nicolas Van Oudenhove who is the Head of Palliative Care at Perpignan Hospital where he works with cancer patients.
The meeting will finish with a three-course lunch. I will be sending you the menu some time around the end of this month but, in the meantime, please let me know if you would like to come. I very much hope you will join us. Everyone is welcome so please bring friends and family.
---
Sunday 7 June Vide Grenier St Cypien
This is a large Vide Grenier, organised by La Ligue, which is held every year at this time. We normally have a couple of tables and it's very well attended.
If you have any items for our stall – good quality bric-a-brac, nearly new gifts – please bring them to one of our Drop Ins (see above).
---
Wednesday 3 June – Sunday 7 June Cycle for Life 2020 – Rochefort to Thiviers
This the 6th year of our annual cycle ride. The route has moved away from the south and cyclists will be following La Flow Vélo across the pretty Charente region and into the Dordogne. It is a sponsored event. Find out how you can get involved and how funds raised can help Cancer Support France.
Photos and more info on our Facebook page.
---
Thursday 10 September ACTIVITY FOR LIFE Maureillas
Our Walk for Life event has been so successful, particularly last year when we raised about €1000! We have provisionally booked this date which may change but we will certainly let you know when we have confirmation.
Diana Eastaff
---
Have a look at our latest
Touchlines
newsletter for more information.
---
Events
All our events, some of which come up year after year, are held not just to raise a bit of money and wave the CSF flag, they are also opportunities when we can meet and have fun. We never under-estimate the commitment of our members and supporters. We've come to rely on you in fact. You turn up, participate or come and watch, you spread the word or you just pop in from time to time.
Perhaps some of you are not fully aware of the whole CSF package. Have a look at our website or Facebook sometime. See how much your support matters and take inspiration from some of the personal stories.
---