CSF NEWSLETTER: OCTOBER 2016
---
Event Navigation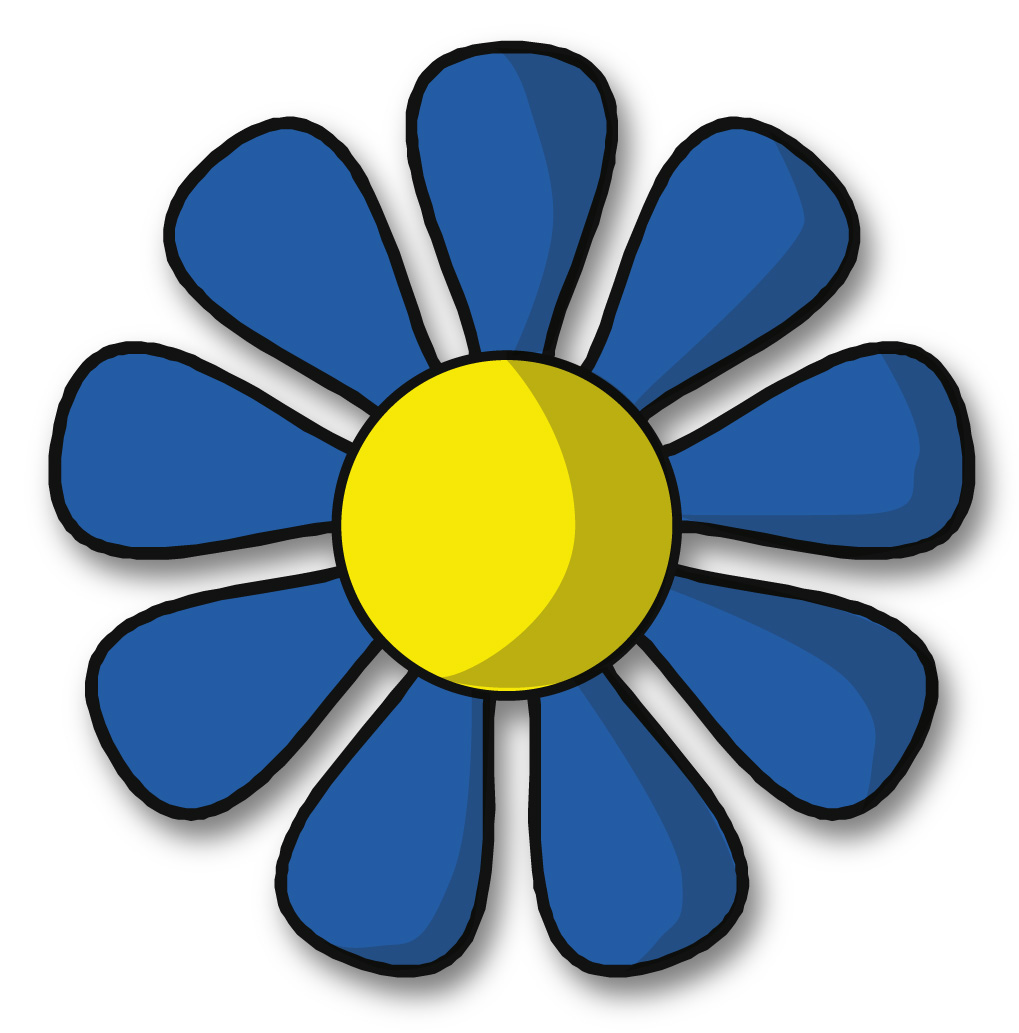 Hello Everyone
Today is the sort of day when I wish I were outside with my crossword puzzle rather than in here staring at a computer screen. The leaves are clinging on stubbornly to their branches and I'm still seeing plenty of geckos darting about showing no sign of slowing down as the days get shorter and the nights get cooler.
Our September events were well attended. We had the weather for them and our members and supporters gave their all – as usual. People are so generous with their time and enthusiastically support us wherever they can. Brilliant – thank you all!
The Walk for Life event in Céret raised over £500! This money will go towards financing our first ever CSF National Trainers' Conference (in November) and also to help fund the on-going training of our own volunteers.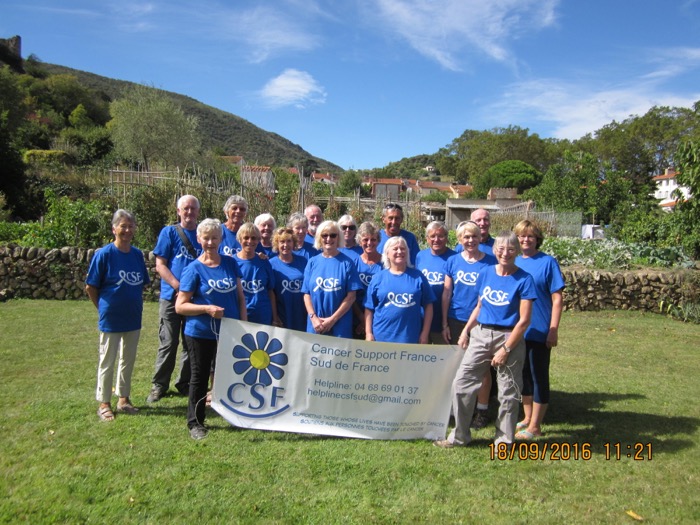 There was a lively start in brilliant sunshine in Bordeaux for the Canal du Midi cycle ride and a great reception in Toulouse with two Stade Toulousain players and the adjoint from the Mairie. Very convivial and everyone had a relaxing if challenging time.
For more details and photos have a look at our Facebook page www.facebook.com/CSF.SudFrance . If you're a Facebook regular, it's a good way of catching up with CSF events past and present.
Shhhh….. whisper it…… it could be time to think about CHRISTMAS CARDS!! We are hoping to have them available to buy at all our events from now until Christmas. Watch this space! I will let you know as soon as I have more details.
Our Drop Ins this month:
Wednesday 5 October – Céret – 10.30-12
Pablo's Bar in the Place Pablo Picasso. Go along and have a look at the books. You never know, you might be able to sit outside, have a coffee, and watch the world go by. Bring friends.
Monday 17 October – Laroque – 10.30-12
At the Café des Artistes there's always a good turn-over of paperbacks, English and French. Also CDs and DVDs. You can buy a coffee and take two books.
Next Drop-In at Lizzie's Kitchen in Ille-sur-Têt is on November 16th
Friday 14 October Scottish Country Dancing Eus 3-6pm
I hope you will join us for this afternoon of Scottish Country Dancing and Line Dancing. Derek Taylor will be the caller for the dances and his band Nostalgia will provide the music.
Naturally there'll be tea, coffee and soft drinks. Don't forget, we need CAKES so please do get in touch with Maggie (maggie.longworth@gmail.com or Gill (gillharrison66@gmail.com) if you are able to bake.
All proceeds will be shared between CSF and a French charity which supports children in hospital in Montpellier – RIRE Clowns pour enfants hospitalisés.
If you need more info please contact Maggie or Gill.
Saturday 15 October Autumn Ball Salle des Fetes Bages 7.30pm
Not long to go now until the Big Evening!
Music – Tapas – Tombola – Raffle – Bottle Stall – Bar – Auction of Promises – Dancing
Great music, great food and great prizes to be won.
The ticket price is €15 which includes tapas, dessert +1 glass of wine!
The money raised from the Tombola will go to La Ligue contre le cancer and CSF Sud.
Tickets are available at all the above venues. If you would like tickets but are unable to get to one of these events, please contact me.
Why not get a group of friends together – we can reserve a table for you if you let us know beforehand.
Please remember that you have to purchase tickets in advance as tickets will not be available on the evening of the Ball and entrance is by ticket only.
FORTHCOMING EVENTS
Thursday 17 November – Vaincre le Cancer – Perpignan – 1-7pm
This is an annual conference organised by ONCO-PO which takes place at the Palais des Congrès in Perpignan.
We have been invited to take a stand again this year. There will be a programme of lectures and discussions around the subject of cancer during the whole day.
We don't have the programme yet but put the date in your diary and look out for more details in next month's Newsletter.
A Bientôt
Diana Eastaff
Please pass this on to anyone you know who may be interested in any of these events and for further information please contact me by e-mail on deastaff@yahoo.co.uk or by phone 04 68 82 90 49.
And check out our website at csf-suddefrance.webs.com for all our future events