Expo: Musée d'Art Moderne, Collioure
---
1st February 2016

-

21st February 2016
Event Navigation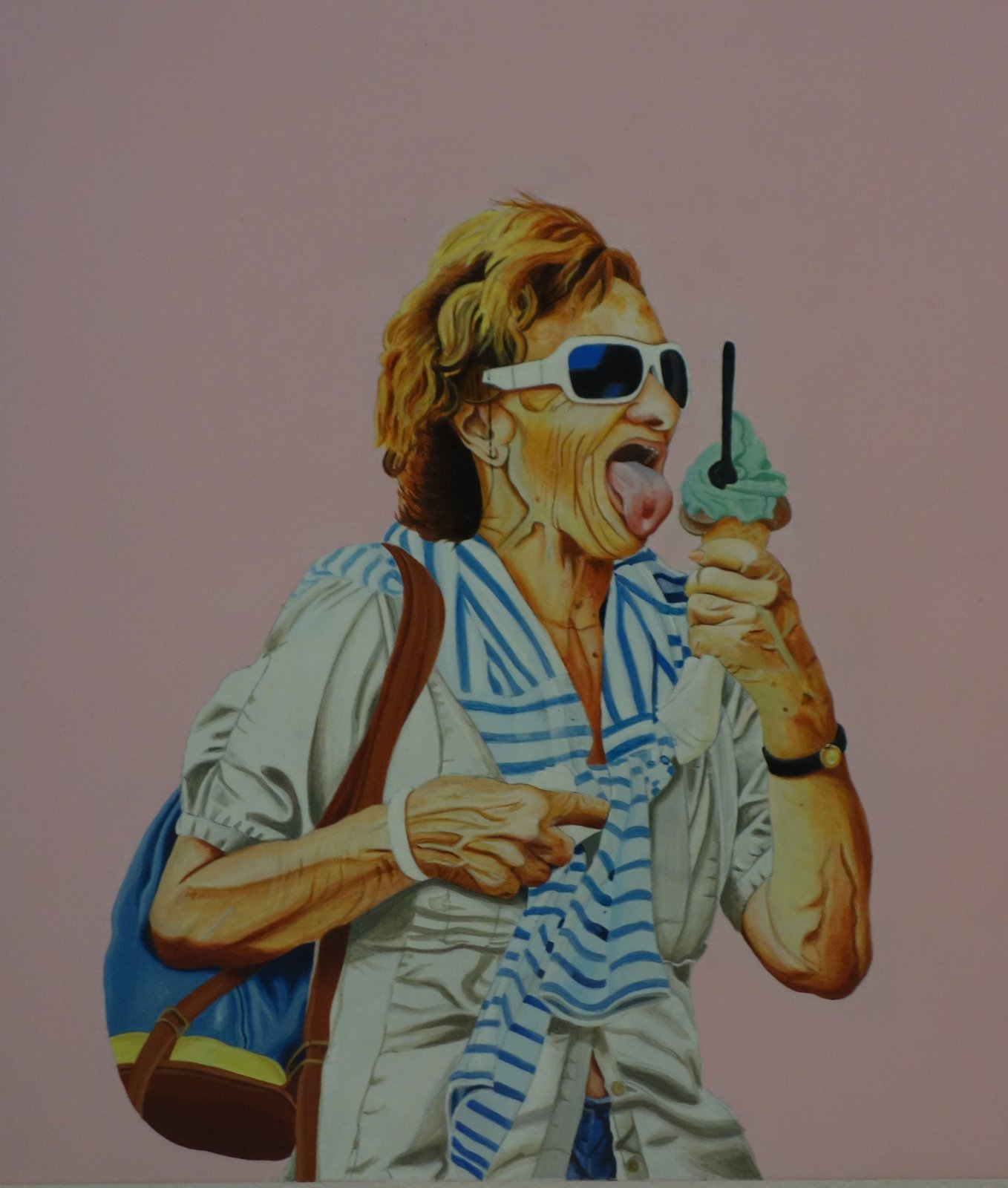 What

flavour

are you ?
By Ellen Turner Hall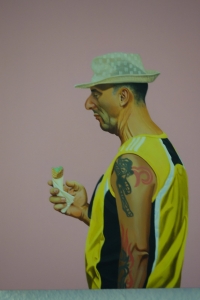 At the Musée d'art moderne in Collioure until 21 February 2016, you can see paintings from the permanent collection, featuring Collioure artists of the 20th century, but a new generation of artists representing the new century steals the show.
Patrick Jude, i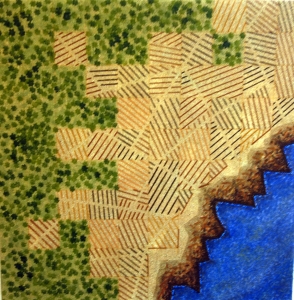 n his continuing love affair with the terraces that sculpt the landscape of the Cote Vermeille, covers his canvases with sand and paints the coast and vines from a bird's eye view.
Land- and sea -scapes inform the work of photographer Bleda y Rosa.
"Boira" appears out of the fog (the English equivalent of the Catalan word) rising above a rocky surface.
Large canvasses painted by Thomas Verny and Julien Descossy add their mysterious sense of hyper-reality to familiar views of Collioure and the Alberes.
The photographer Aurore Valade presents two series of photographs, both pitting people against objects. The first is of profiles of people with the sea in the background. By placing the horizon in the exact center of each portrait, Valade plays on the tension between foreground subject and background objects (boats, bathers, gulls). The second group of photographs presents people in their houses, surrounded, and sometimes overwhelmed, by their possessions.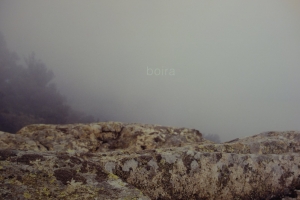 Portraits of ice cream eaters are the subject of a series of 16 paintings by Emmanuelle Jude. With her eye for telling detail Emmanuelle has transformed the simple gesture of consuming an ice cream cone into a study of character. One woman savagely thrusts out her tongue, another daintily samples a mouthful at the end of a plastic spoon and a third stares at the purple whirl atop the cone as if it were a creature from outer space. With her dazzling colours and sense of humour, Emmanuelle Jude seems to be asking which flavour are you.
For details see: www.collioure.net