Fête des Vignerons, Aspres
---
Event Navigation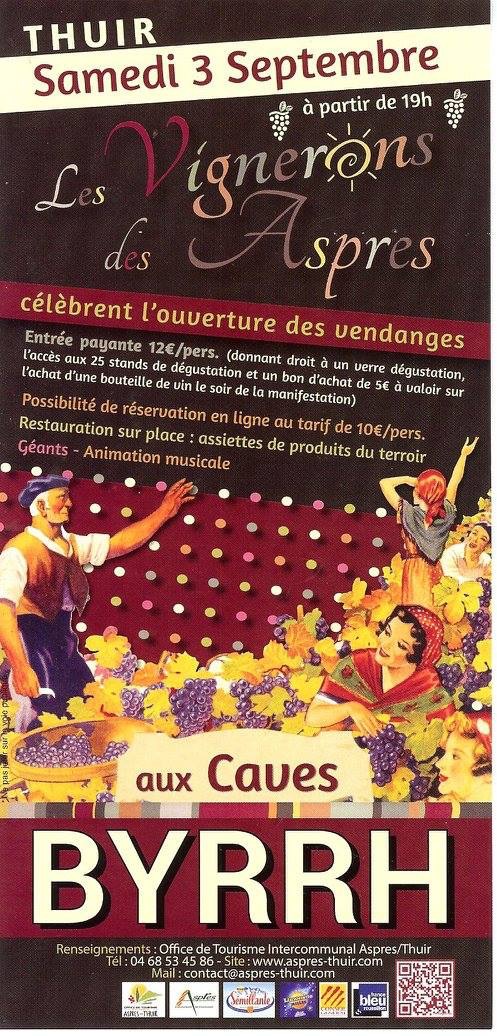 Let's face it, few of us really need an excuse to partake in a tipple; but if we did, Fête des Vignerons would be it!
On Saturday September 3rd, Caves Byrrh, host to largest oak barrel in the world, is bringing together 27 local vinyards and wine producers to celebrate the start of this year's grape harvest.
With presentations and tastings of local wine, cheese, cold meats and deserts accompanied by a diverse musical repertoire from local band, Tryoland, there's plenty to get your taste buds tingling.