Fête du Champignon, Arles Sur Tech
---
Event Navigation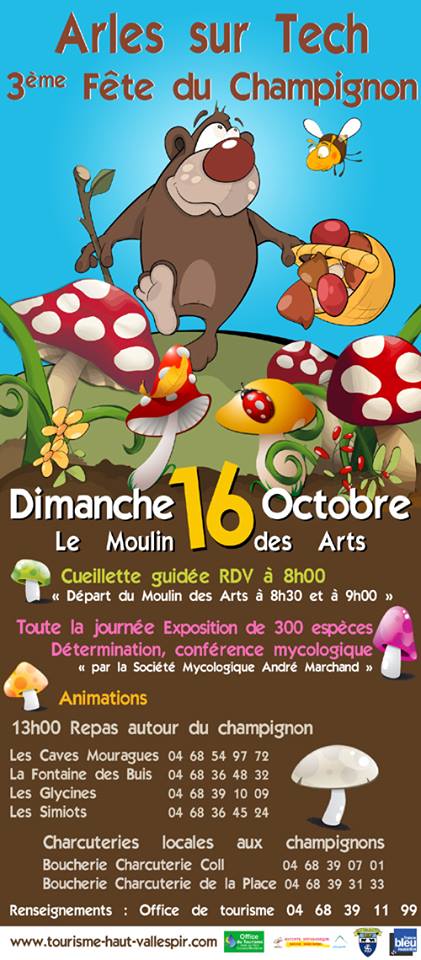 Fête du Champignon: celebrating all things fungi
The Moulin des Arts in Arles sur Tech is proud to host the third annual Fête du Champignon on Sunday 16th October.
With over 300 species of mushroom on exhibtion, you could be forgiven for confusing your coulemelle with your coriolette. Luckily there will be plenty of experts onhand, with conferences and identification demonstrations throughout the day. Like to do your homework? Check out our guide on the region's specialities.
And no fête is complete without a feast! The restaurants and butchers of Arles sur Tech will be joining in the fungi fun with menus and charcuterie inspired by the mushroom. With music and games, there's not mushroom (much room?!) for debate.
Call 04 68 39 11 99 for more info.