CANCELLED: Fever, Perpignan
---
18th November 2017
|
30€
Event Navigation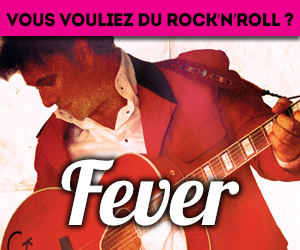 PLEASE NOTE THIS EVENT HAS BEEN CANCELLED.
CONTACT BOITACLOUS FOR REFUNDS.
Fever
Sometimes rock n roll can be as sensual as a lover's caress, sending tingles down your spine and raising the hairs on the back of your neck. Charming, lascivious and downright sexy; Fever combines the bright lights of Vegas with the bluesy soul of Memphis. A spell-binding, captivating concert, taking audiences back to the 50s and igniting a rock n roll fever in both the feet and the heart.
Buy your tickets:
Online here
Call 04 68 34 07 48
Email reservaiton@boitaclous.com