Les Historiades at Salses Fortress
---
11th May 2019

-

12th May 2019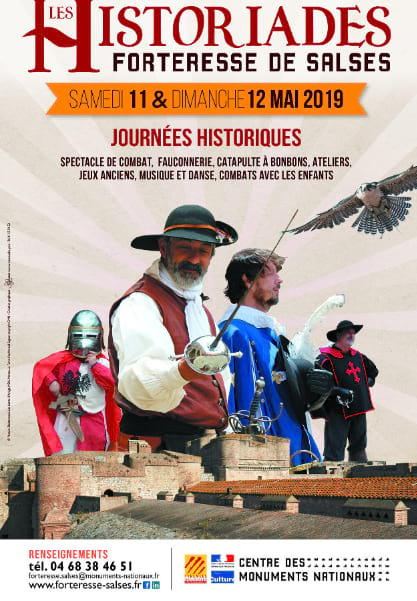 Hear ye' ! Hear ye' ! This weekend, travel back to the 17th century : a time of conflict in the Forteresse's history!
Back for its 5th year, the Historiades at the emblematic Forteresse de Salses recreate the adventure, passion and excitement of the Middle Ages.
The team of over 60 local history enthusiasts invite both young and old to bring the history of the Forteresse de Salses to life. Discover the magic of this incredible site and relive the battles, sieges and mysteries from the 13th to the 17th century!
Musketeers, in traditional costume, will perform 3 times in day in a theatrical reconstruction of armed duels. Childrn can also take part in sword fighting workshops, using mousse swords, not the real thing!
Other entertainment includes falconry and birds of prey, coin pressing, music, dance and games.
Open from 10am to 6.30pm
1 day 8€
Free for Europeans under 26
No reservation necessary