Go Spanish in Canet
---
10th September 2016

-

11th September 2016
Event Navigation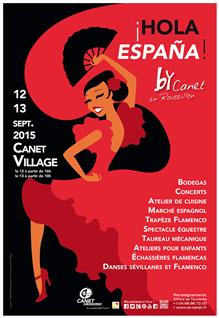 HOLA ESPANOL

¿Hablas español?
Flamenco show and all things Spanish in Canet village. Son et lumière (Sat), equestrian flamenco (Sun), stilt walkers, flamenco, jewellery, painting and mask making workshops, rodeo, stands, bodegas….
SATURDAY
16 h – 17 h 30 : Show – Mi España : compagnie Maribel
16 h – 19 h Tuna de Barcelone
18 h – 19 h Mass with Spanish groupe
19 h – 20 h 30 Pescaitos Quartet
21 h 30 – 23 h 00 Flamenco at the château with son et lumière
SUNDAY
11 h 00 – 12 h 00 : Spanish cookery workshop
15 h 30 – 16 h 15 : Coro Rociero
16 h 15 – 17 h 15 : esquestrian Flamenco show at the château
17 h – 19 h : concert – Rumba Cinco
Spanish market, children's workshops, bodegas…..
For more details or reservation of any of these events, pop into the Office de Tourisme on Avenue de la Méditerranée or ring +33 (0).68.86.72.00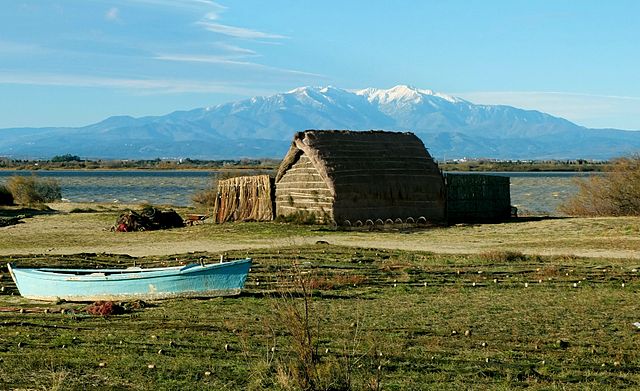 At the mouth of the Tet River, a gloriously long and sandy beach, numerous cafes, bars, restaurants, towering blocks of predominantly holiday apartments, port and harbour, small aquarium, and a calm and peaceful lagoon with carefully preserved fishermen's reed huts. From Bird-watching to windsurfing, walking and flat and easy cycling through the surrounding nature reserve. North of the town, in the old village, is the ruined Chateau Vicomtal dating from the XI century, at at Mas Roussillon, the Arboretum boasts 11 hectares of trees, shrubs, bamboo, and medical plants to wander through and a useful information centre.