It's 1946. War is over. The sandy tracks of the Racou beach are buzzing. Amidst fishermen's huts and makeshift shelters thrown together in darker days by Spanish refugees, people, laugh, drink, share a pastis, absinthe or 'cop de vi blanc' before sitting down to a communal cargolade or fresh fish BBQ.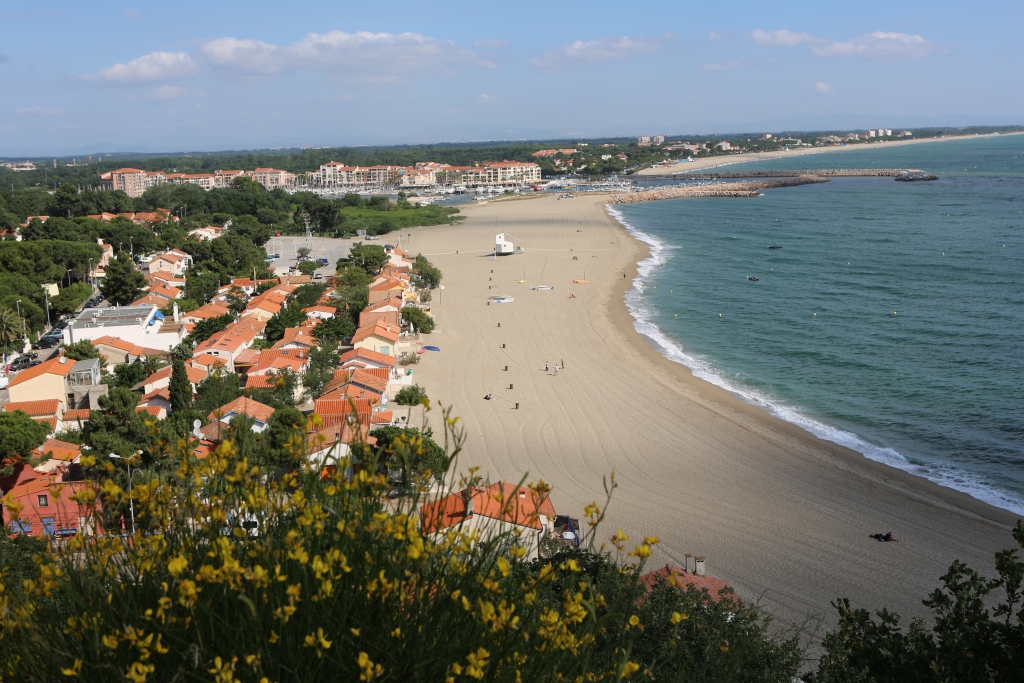 The beach houses facing the sea have been demolished by the occupation, but the labyrinth of narrow alleys is noisy with children playing. Bicycles and mobylettes lie carelessly in the sand alongside canoes and kayaks waiting to be launched
Electricity will arrive in 1956, and running water in 1957. For now, water is pulled from a nearby fountain – but nobody's complaining.
From 1947, the Racou village started to spring up. A road was built for the occasional cars and vans, and the train stopped briefly on the Argelès – Collioure road where the Hôtel du Golfe now stands.
In the late 50s a handful of shops and a café opened. Demonte Frères of Elne delivered ice twice a week so drinks could still be served literally 'on the rocks'. There was open-air cinema, dances under the stars, petanque…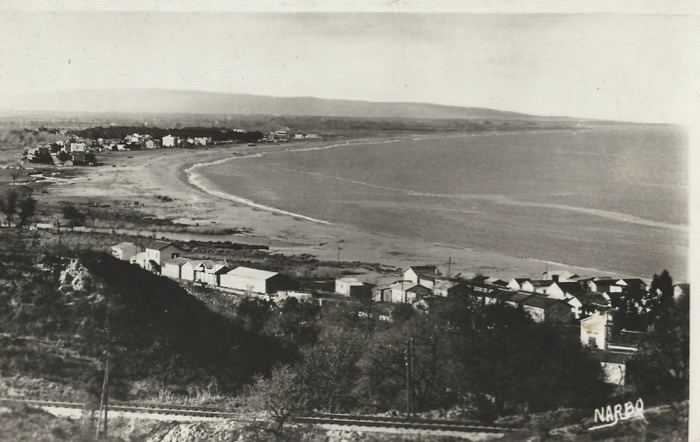 So what's changed? Well, not a lot really. Somehow, Le Racou beach has managed to retain that family beach feel, with shops selling saucy postcards, buckets and spades, shabby chic bars and cafés, a tiny boulangerie full of local treats….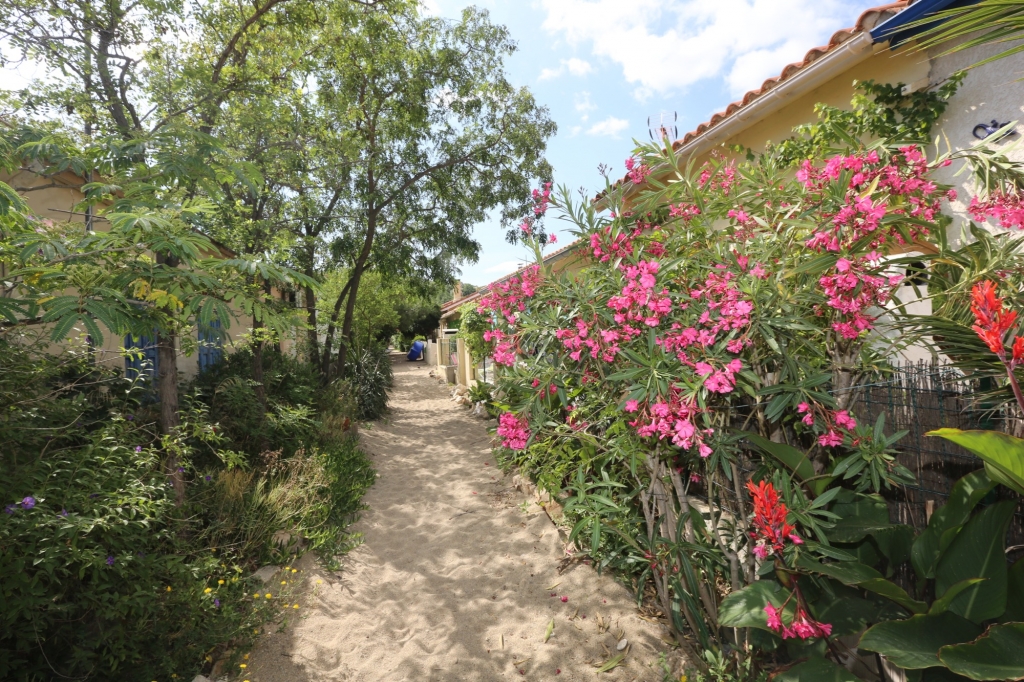 The original Spanish exiles' huts have been done up, gentrified even, several with crude extensions bolted on giving them an almost shanty-town look, others fully renovated, rather chic and modern but managing not to look too out of place Many of them are in a comfortably reassuring state of genteel dilapidation – wind, salt and sun are doing their darnedest, but they're still hanging in there.