Las Querencias, Céret
---
28th June 2019

-

29th June 2019
Event Navigation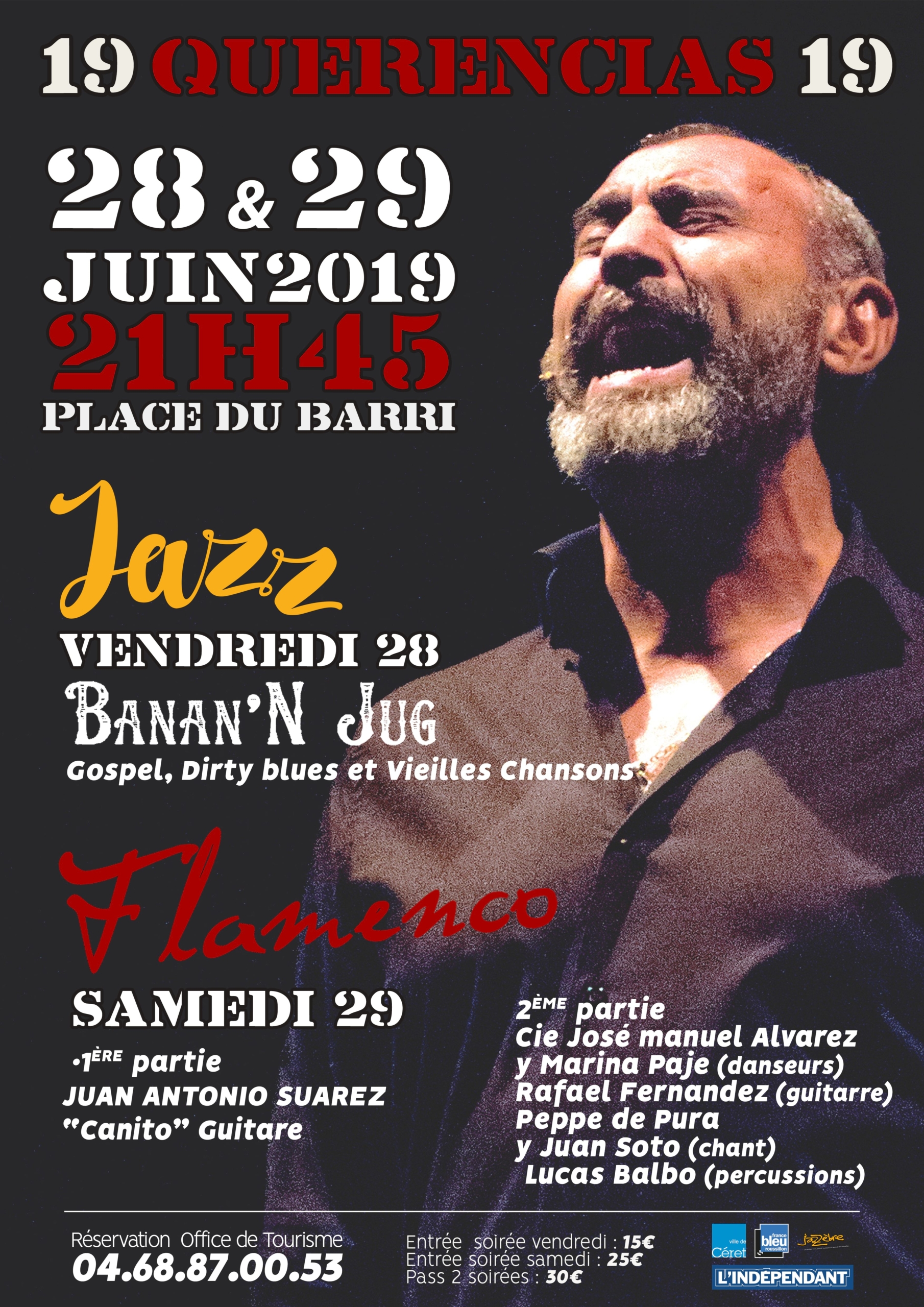 Las Querencias de Céret
Querencias is actually a bull-fighting term, signifying the spot in the arena where the bull makes his stand and prepares himself, ready to charge.
Embodying this drama and passion, the 2018 Querencias Festival is sure to ignite the Flamenco spirit in anyone attending.
Danced proud and upright, this emotionally intense artform is highly technical and demands years of dedicated study. The racing rhythm requires absolute concentration and meticulous precision from musicians and dancers alike.
The duende, the soul of flamenco, is a powerful and solemn magic, raising the hairs on the back of your neck and sending a shiver down your spine.
2019 PROGRAMME
Friday 28th
Banan'N Jug– jazz, gospel et dirty blues
Saturday 29th
1st act Flamenco guitar : Juan Antonio Suarez "Canito"
2nd act Flamenco : Cie José Manuel Alvarez y Marina Paje (dancers) Rafael Fernandez (guitar), Peppe de Pura y Juan Soto (vocals), Lucas Balbo (percussion)