Las Querencias, Céret
---
29th June 2018

-

30th June 2018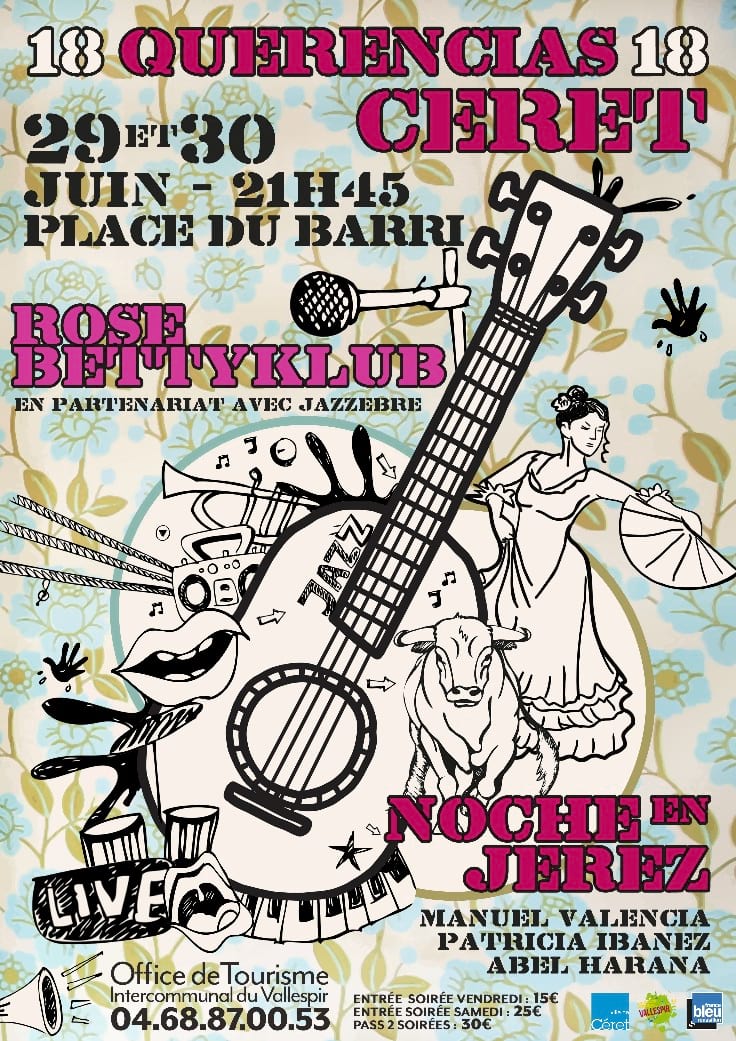 Las Querencias de Céret
Querencias is actually a bull-fighting term, signifying the spot in the arena where the bull makes his stand and prepares himself, ready to charge. 
Embodying this drama and passion, the 2018 Querencias Festival is sure to ignite the Flamenco spirit in anyone attending.
Danced proud and upright, this emotionally intense artform is highly technical and demands years of dedicated study. The racing rhythm requires absolute concentration and meticulous precision from musicians and dancers alike.
The duende, the soul of flamenco, is a powerful and solemn magic, raising the hairs on the back of your neck and sending a shiver down your spine.
PROGRAMME
FRIDAY
Rose Betty Klub: In association with regional jazz festival, Jazzèbre, this refreshing Montpellier-based quintet bring their unique fusion of r'n'b, soul, boogie woogie, rockabilly and blues.
SATURDAY
Noche en Jerez : Manuel Valencia was practically born with a guitar in his hands. At only 30 years old he is renowned for his skill not only as musician but also as composor. Performing with the equally talented Patricia Obanez and Abel Harana, the trio evoke the nights of Valencia's native Jerez.
Abel Harrana and Patricia Ibáñez : Flamenco dancer, Patricia Ibáñez, has been performing the ancient art form since the age of 5. Now partnered with Abel Harrana, himself also an internationally-renowned Flamenco dancer, the pair and their musicians will create an electric atmosphere full of Flamenco flare.
Friday night pas: 15€
Saturday night pass: 25€
2 night pass: 30€
More details and reservations at the
Office de Tourisme Intercommunal de Vallespir
Tel: 04 68 87 00 53