VE Day in the UK
In the UK, people across the nation will be celebrating VE Day with bunting, picnics and BBQs. Everyone is invited to display a Tommy in their windows and to participate in a national two-minute silence at 3pm.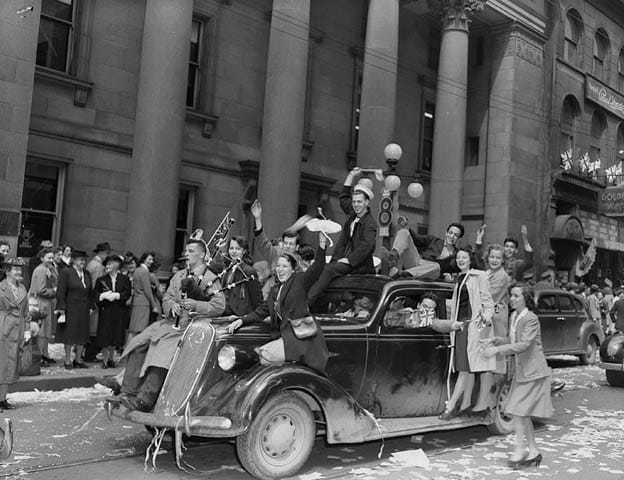 La Fête de la Victoire in France
Here in France, VE Day or 'Victoire 1945' is a national holiday, usually celebrated with church services, ceremonies and parades. The President, newly re-elected Macron, lays a wreath at the tomb of the Unknown Soldier at the foot of the Arc de Triomphe at the top of the Champs Elysée.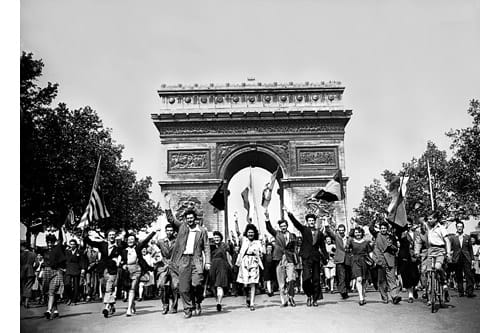 On 8 May 1945, prime minister Winston Churchill announced:
Hostilities will end officially at one minute after midnight tonight, Tuesday the eighth of May….
German armed forces surrendered unconditionally on May 7. Hostilities in Europe ended officially at midnight, May 8. 1945.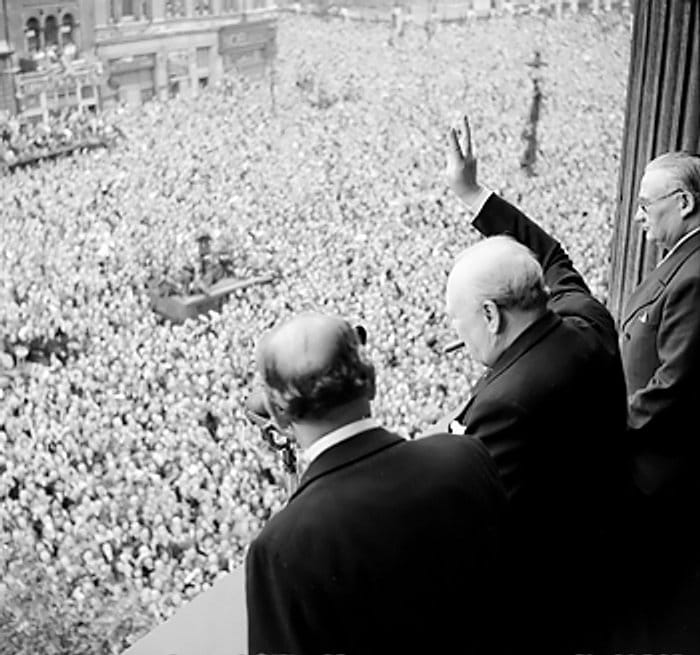 Thousands gathered in the streets to celebrate the end of 6 years of war but of course, VE Day marked victory for Europe over Germany, but not the end of World War Two. Churchill continued…..
We may allow ourselves a brief period of rejoicing; but let us not forget for a moment the toil and efforts that lie ahead. Japan, with all her treachery and greed, remains unsubdued. The injury she has inflicted on Great Britain, the United States, and other countries, and her detestable cruelties, call for justice and retribution. We must now devote all our strength and resources to the completion of our task, both at home and abroad. Advance, Britannia! Long live the cause of freedom! God save the King!
Many allied soldiers, sailors and airmen continued the fight, which continued until 14 August 1945, when two atomic bombs were dropped on the Japanese cities of Hiroshima (6 August) and Nagasaki (9 August).
The end to WW2 came on 15 August 1945, known as VJ Day, when Japanese leaders signed an official surrender.
World War Two was finally over – and what a cost!
DID YOU KNOW?
Browse our articles on local events and figures linked to the war.
The Pat Line
The Pat Line: What happened next?
The Comet Line
LEST WE FORGET