Piano Festival in Collioure
---
28th June 2019

-

8th July 2019
Event Navigation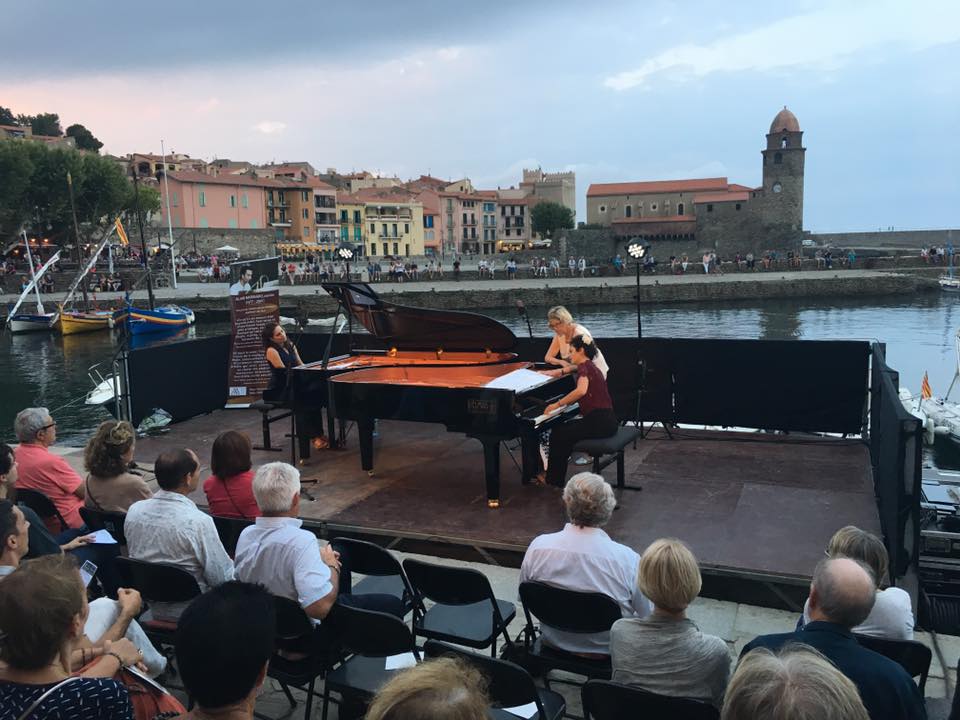 12th Piano Festival in Collioure
Collioure is known as an artistic hub of creativity. Inspiration to greats such as Picasso and Dali, the quaint Catalan back streets nestled between the mythical Albères and the glistening Mediterranean are nothing short of picture perfect.
But its not just for the visual arts!
Now into its 12th year, the Festival Piano à Collioure has become an keenly-awaited date on the calendar.
Concours Alain Marinaro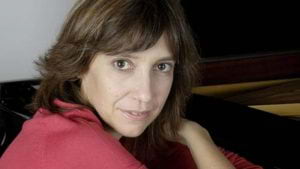 Organised by the local association, Les Amis d'Alain Marinaro, the festival's principle aim is to discover the finest young pianists from around the world.
With thousands of applicants from all over the world, the association have whittled it down to a short list of 9 young prodigies.
These finalists will take to the stage of the Centre Culturel de Collioure, rue Michelet, battling in the hope of winning the Grand Prix Alain Marinaro and 3000€. No mean feat!
The jury, presided over by internationally-acclaimed concert pianist, Claire Désert, also includes the formidable reputations of Véra Tsybakov, Jonathan Benichou and Romain Hervé.
The audience will also have their role to play, voting for the Laureat performer from each day's competition. So head to the Centre Culturelle in Collioure, at 5pm, everyday from Tuesday 28th to Thursday 30th for a sumptuous feast of young piano talent.
Guest Concerts
Although the youth talent will be more than enough to leave you speechless, no prestigious festival would be complete without performances from world class musicians.
At 9.30pm, as the sun sets over the bay and its bell tower, enjoy the spectacular view with fabulous live music in the beautiful square Caloni.
Monday 1st July, 25€
CLAIRE DESERT
A regular on the international piano circuit, Claire Désert performs solo or as soloist with some of the biggest symphonique orchestras in Europe. Her interpretation of classics by Robert Schumann, Beethoven, Chopin and Liszt will be preceded by the competition prize giving.
Monday 8th July, 20€
VARDUHI YERITSYAN
Armenian pianist, Varduhi Yéritsyan, is best known for her interpretations of Alexandre Scriabine's piano sonatas and of often lesser-known Armenian composers. For the Piano à Collioure festival, she will perform a repertoire of Haydn, Schumann, Debussy and Ravel.
Claire Désert performs Chopin
Additional Recitals
And if all of that wasn't enough to whet your appetite, there will be 3 additional concerts during the festival at the Centre Culturelle at 9pm for 15€ each.
Friday 28th June: Duo à 4 mains by Véra Tsybakov andRomain Hervé (Debussy, Satie, Scriabine, Rachmaninov, and extracts from Italian operas)
Saturday 29th June: Rodolphe Menguy- 2018 winner (Debussy, Tchaïkovski, Beethoven and Chopin)
Sunday 30th June: Jonathan Bénichou, composer of 'Réminiscence', a piece that all competitors will have to perform (Chopin, Ravel)
Free Music
There will also be a host of free musical entertainment across the town.
Place du 18 juin, 11am
Friday 28th June: festival inauguration with the Sardane (performed on piano!)
Saturday 29th June – Monday 1st July: musical apéro – presentation of the day's programme, with performances from the competition pianists
Temple protestant, 2.30pm
Friday 28th June & Sunday 1st July: 2 concerts from the piano students of the Conservatoire national de Région Perpignan Méditerranée
Gardens of Hôtel Casa Païral, 9.30am
Saturday 29th June & Monday 1st July: 2 musical breakfasts with the competition pianists
Outside of Collioure
For the first time, the festival will be sending ambassadors to perform concerts in venues outside of Collioure.
Young talent from the Conservatoire will perform at at 9pm at the following venues:
Chapelle de Juhègues, Torreilles (4th, 6th & 7th July) – 5€
Salle Novelty, Banyuls sur Mer (5th July) -10€
And Emilie Carcy & Matthieu Millischer will perform a selection of French composers at the salle Escaro in Saint Cyprien on Wednesday 3rd July (12€).
Concours Alain Marinaro 10€
Concerts at Centre Culturelle 15€
Concerts at Square Caloni 20-25€
Concerts outside of Collioure 5-12€
For more information and reservations:
Office de Tourisme, Collioure
collioure2019resas@laposte.net
06 44 77 91 32