Les Musicales d'Argelès-sur-Mer
---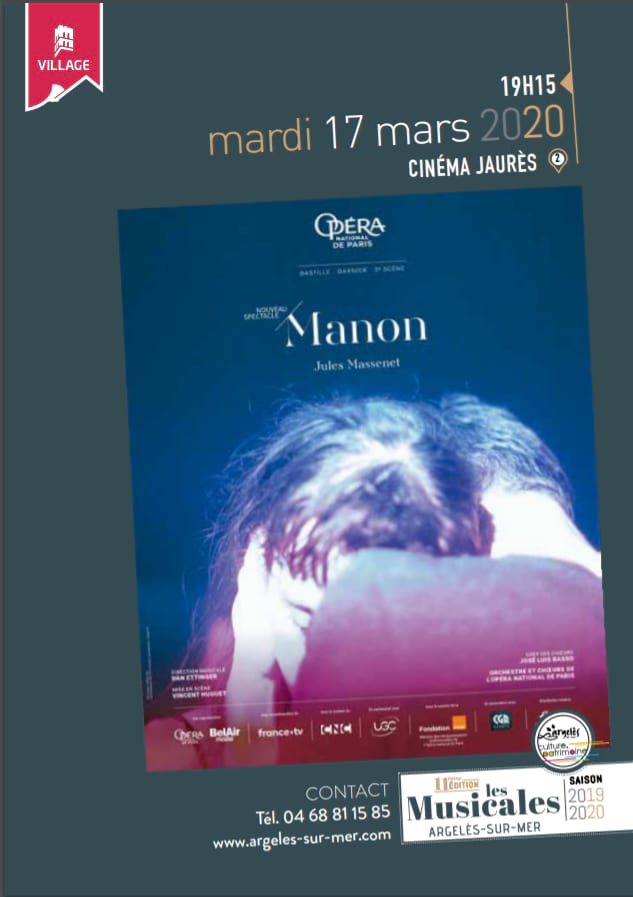 Les Musicales d'Argelès-sur-Mer
Described as 'la culture pour tous' the concerts by known artists of the Musicales d'Argelès-sur-Mer, held between September and June, are accessible to all.
From sacred music to jazz, chamber music, contemporary and choirs; the aim of the concerts is to provide a variety of styles to satisfy all tastes. Performed at the église Notre-Dame-del-Prat, the cinéma Jean Jaurès or the Galerie Marianne, admission is usually just 5€ and free for under 18s.
Coming Up
Tuesday 17th March 7.15pm
Manon
Cinéma Jaurès
17€ (concessions available)
Ciné-opera : the old society is crumbling and a new one is rising from the ashes, full of promise. It's between these worlds that Manon grows up, fleeing
the convent to embrace the ways of desire and transgression, and to throw herself headlong into a burning, self-destructive passion with the Grieux family.