Nuit des Lumières, Collioure
---
Event Navigation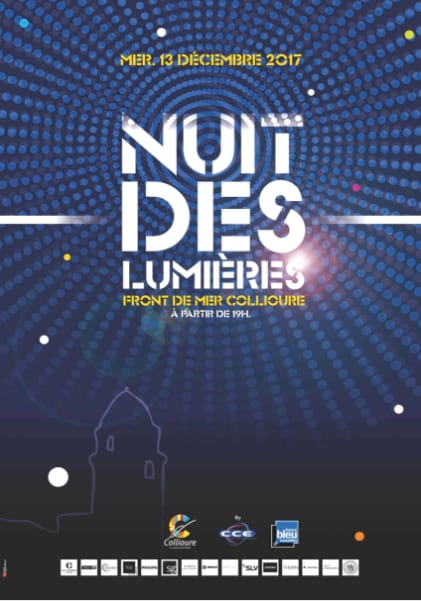 Collioure lights up for Christmas
Saint Lucy's Day is a Christian festival held on the 13th December. It celebrates the third century martyr who brought food and aid by candlelight to Christians hiding in the catacombs during the Great Persecution of the Roman Empire.
Before the calendar reforms, Saint Lucy's Day coincided with the Winter Solstice, heralding an end to the darkness and a return to light. It also signaled the arrival of Christmastide, or the Light of Christ.
Any way you look at it, the 13th December has long been associated with light and this year is no exception. As part of the Collioure Couleurs celebrations, this Wednesday from 7pm, from the lighthouse to the cliffs, Collioure's main heritage sites will shine like the jewels that they are.
La nuit des lumières is the product of cooperation between local schools, associations and businesses as well as a Montpellier-based architecture school and lighting specialists from the world-renowned Festival of Light in Lyon.