Permaculture garden open day, Collioure
---
24th September 2022 at 10h00

-

16h00
Event Navigation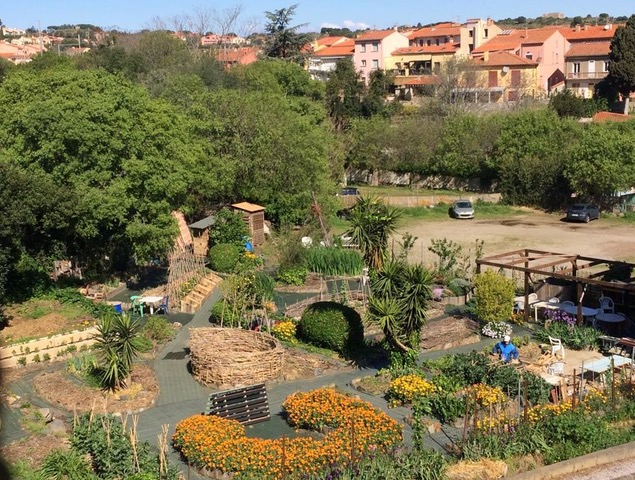 Permaculture garden open day, Collioure
Jardin Denat, a shared permaculture garden in
Collioure
, is organising an Open Day on Saturday 24th Sept from 10am to 4pm. Admission is free and you can find us via Rue Coma Chéric (next to the Rière car park).
Our association invites you to discover the garden with a guided tour at 11am. The day is part of the European Sustainable Development Week and in particular the 12th objective of the 2030 Agenda: to reflect on our consumption/impact on the local environment. You can see the list of other events here.
The theme of the day is water: watering techniques, rainwater harvesting, oyas and adapting to drought. With also an art exhibition with the artist present, Muriel Silhol.
For 10€, come and dedicate an oya with your name in the garden.
To join our small bilingual dynamic team, participate in social activities or school visits, contact us on Jardin.Denat@outlook.fr or visit our website.
See you soon in the garden!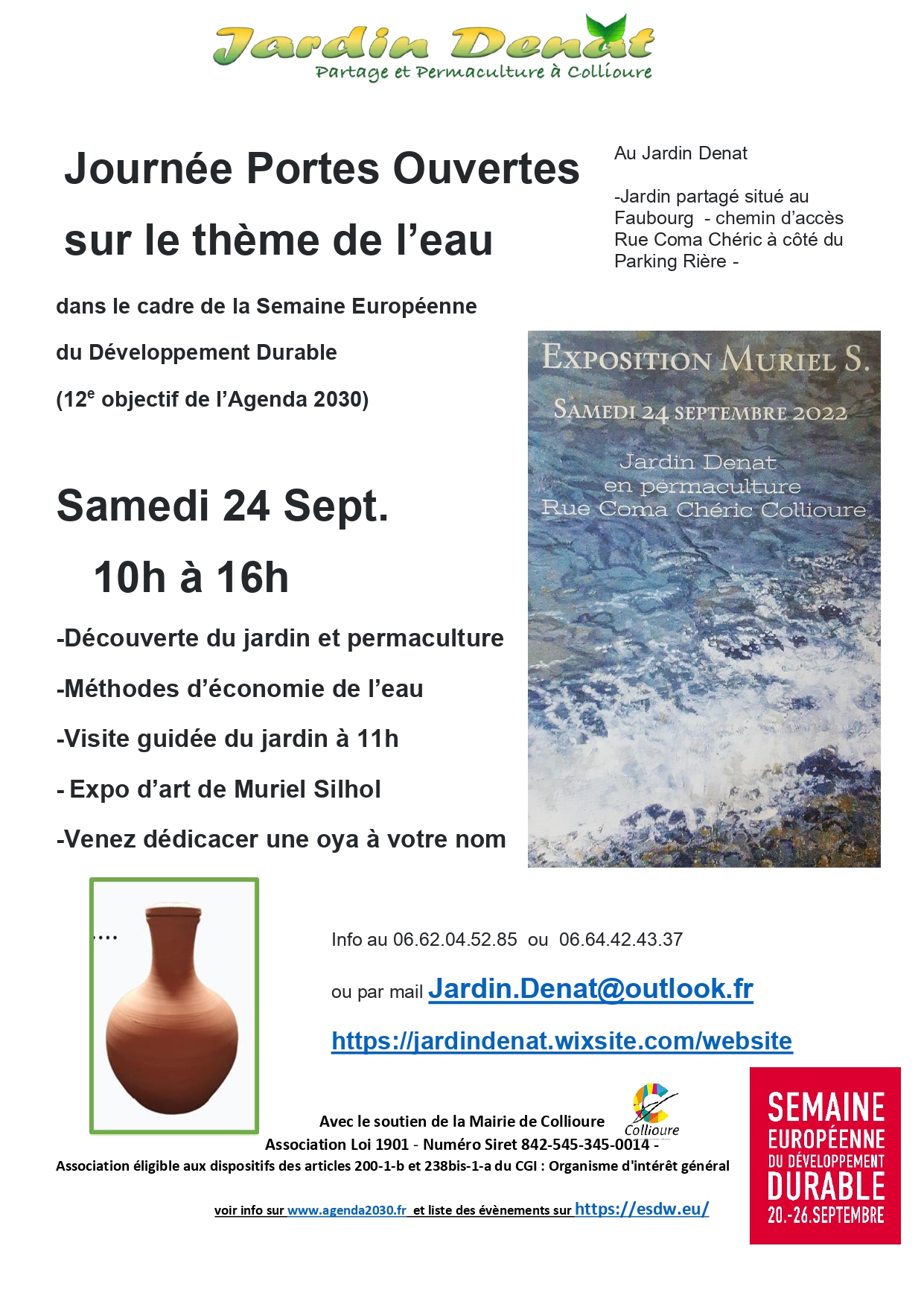 About the garden
The garden is 800m², the land belongs to Collioure town hall and with their support, we have been developing it as a shared garden since 2017.
Our association includes 80 members, a dozen people work at the garden regularly. We share everything: work, knowledge, produce and friendship.
We do not have running water or electricity but we have ample tables and chairs, a station for washing hands, dry toilets and a large covered space (pergola).
Our small group of volunteers work at the garden twice a week on Mondays and Thursdays.
We follow permaculture ethics: looking after soil, humans and sharing equitably.
We also apply our 3 objectives :
Esthetic
Productive
Educational
We welcome school classes every month from Collioure school and also the PIJ Youth Club during school holidays.
The garden team is bilingual (French/English).
"A garden for nature where humans are allowed", a place of work, sharing tips, producing fruit and veg, discussions and friendship, still applying social distancing and covid precautions.
Fore more info
Website : https://jardindenat.wixsite.com/website (available in 3 languages : French / English / Catalan)
Tel: 06 62 04 52 85