El Pessebre Vivent du Roussillon
---
14th December 2019

-

2nd January 2020
Event Navigation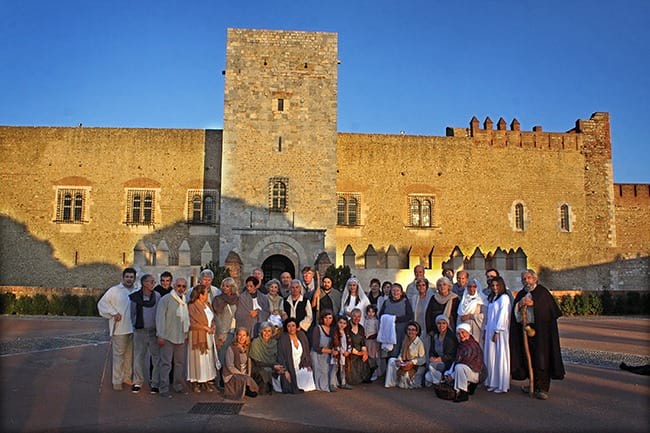 Living Nativity across the region
The 'Pessebre vivant', living reconstruction of the Nativity, is a long standing Catalan tradition.
Recreated in 1960 by Albert Esteve, poet, playwright, director, historian … the Pessebre has been interpreted by several choirs including the late, great Jordi Barre, famous Catalan singer.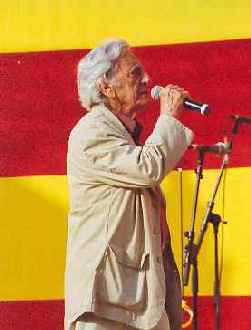 Jordi may be no longer with us, but the tradition lives on with the Fanal Sant Vincens and other local associations still wishing to share this wonderful moment of meditation and celebration, consisting of traditional songs, sung by the familiar characters of the Nativity scene that many will recognise.
In some towns and villages, these Nativity scenes come out onto the streets, life-size, to convey the essence of these festivities.
The leading characters, dressed up in period clothes, take their places in meticulously decorated stage-sets portraying traditional, historical and biblical scenes.
Sometimes they will also sing and talk, other times they will just stand/sit without moving!!
The census of the Jews, the difficulties encountered by Joseph and Mary as they looked for somewhere to stay, the Nativity and the coming of the Three Wise Men are among the many portrayals you will be able to witness.
In some of these creations, there will be a commentary and spectacular special effects and lighting.
Where can you catch this festive performance?
2019
Saturday 14th December, 5pm, Castelnou
Sunday 15th December, 5pm, Palau des Vidre
Saturday 21st December, 4pm, Collioure
Saturday 21st December, 6pm, Saint Cyprien
Sunday 22nd December 6pm, Baixas
Thursday 26th December, 5pm, Ille sur Têt
Saturday 28th December, 4pm, Villelongue de la Salanque
Sunday 29th December, 4pm, Céret
Saturday 4th January, 5pm, Saint Michel de Llotes
Sunday 5th January, 4pm, Carmel de Vinça
© Image: Balade en Pays Catalan