Fête du Travailleur Catalan, Argelès-sur-Mer
---
28th June 2019

-

29th June 2019

|

23€
Event Navigation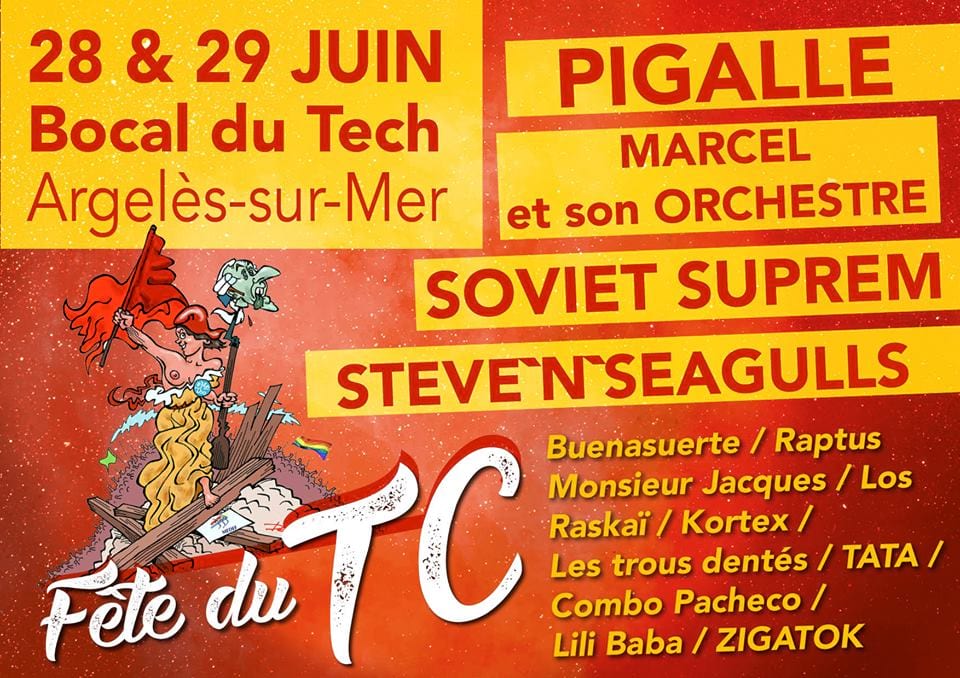 Fête du Travailleur Catalan
For over 80 years, La Fête du Travailleur Catalan has been providing an open forum of reflection and discussion on the world in which we live. Based on open-minded, inclusive community spirit, it invites every man, woman and child to come together in solidarity.
It is a time of celebration, of course, but it's also an opportunity to come together in united confrontation of threats and menaces to a free society. Each year the festival sees over 7000 visitors of all ages and nationalities come through its gates.
So calling all rebels and romantics, the curious, the undecided, the oppressed and the forgotten: this festival is the voice of the common people. With the slogan: "It's yours as much as it is ours", organisers invite you to come along, get involved and not only dream of a better world, but help create it too.
With debates and discussions, food and drink, music and theatre, there's something for the whole family at the Fête du Travailleur Catalan.
Find out more here.
Pre-bought tickets cost 23€ (includes both nights) and can be purchased directly from the offices or online here (may incur processing charges).
Travailleurs Catalans
44 avenue de Prades
66000 PERPIGNAN
04 68 67 00 88
contact@letc.fr
Here's a taste of the action