Fira Mercat al Carrer de la Bisbal d'Empordà
Traders from all over Catalonia and local retailers gather for this multi-sector fair. Crafts, retail products, market produce, art… different themed areas are set up within the Market on the Street Fair.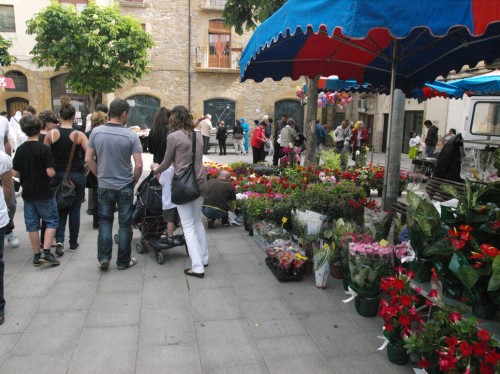 For an alternative route to Girona, or just a very pleasant drive, head up and over the Col de Banyuls from Banyuls sur Mer. Instead of turning left at the bottom of the hill to St Quirze, go straight on. And on and on.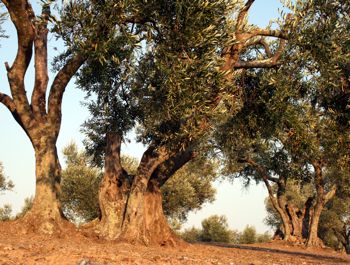 The countryside is beautiful and the number of olive trees grows the closer you get to Espolla.
In the centre of the village you will find a large bar, Hostal Manela, a very local restaurant, and the possibility of buying excellent olive oil.
From Espolla continue towards Mollet de Peralada, then Peralada, a charming town where storks nest in tall trees.
Continuing via Castello d'Empuries, another delightful town, you will reach La Bisbal. This really is Ceramica City. Vases, cooking pots, traditional Catalan tiles, plates, mugs, souvenirs, tourist tat and valuable antiques fill shop after shop. The choice is enormous.
From La Bisbal it is not so far to the Botanic Gardens of Calella de Palafrugell if you have not had time to fit them in when visiting Girona. You can return either by the motorway (A9) or the N11 to La Jonquera, Le Perthus.