The Col de Banyuls
A stunningly beautiful drive or a pretty steep cycle ride of eight kilometres from Banyuls sur Mer will take you to the Col de Banyuls.
From the Town Hall head towards the Maillol Museum, taking the Route des Mas and follow the valley of the Baillaury.
The twisting road rises through the steep vineyards until, at 361 metres you reach the Col. Stop there to enjoy the stupendous views: behind you to France and the Côte Vermeille, ahead of you, Spain and the Bay of Roses.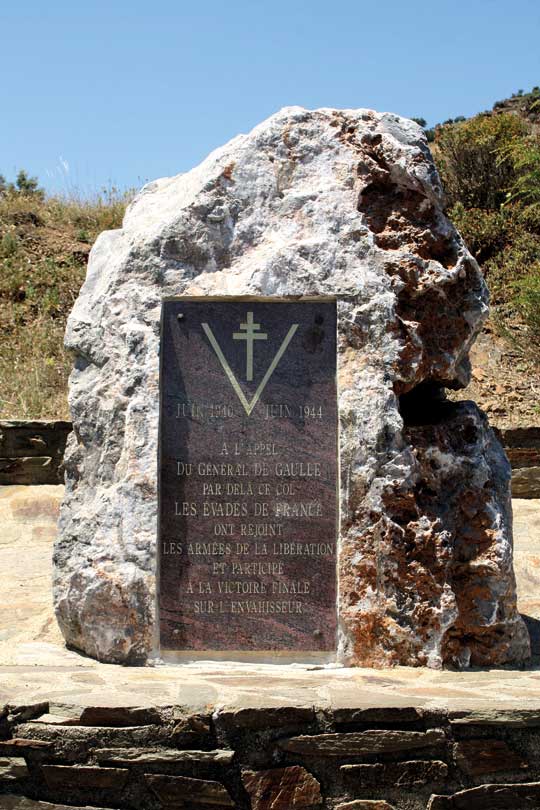 The Col, marking the frontier between France and Spain, is immortalised in a huge oil painting in the Town Hall. The dramatic scene depicted shows the good folk of Banyuls beating back the attempted invasion of the Spanish troops of General Ricardos in 1793.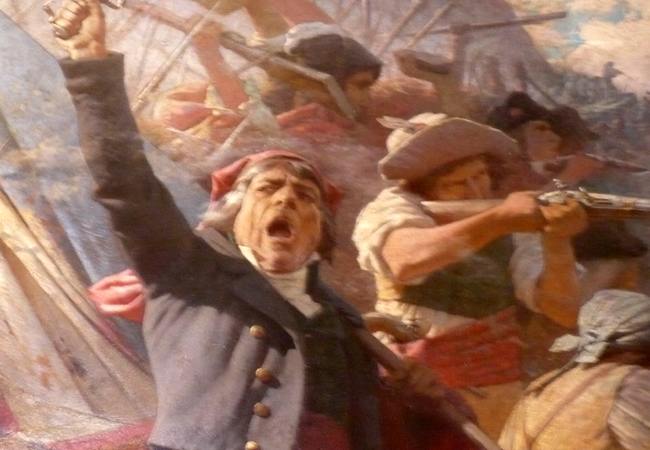 There are two explanations for the fierce and successful defence. One version claims valiant French patriotism as the driving force, the other, and a rather more likely one, supposes that should the Spanish have won, the widespread smuggling between Spain and France by the local fishermen/pirates would have been stamped out…



For a good two centuries the fishermen of Banyuls had supplemented their income by trading illegally in sugar, tobacco, rice, cloth and leather. Indeed Maillol's beloved grandfather was one such fisherman.
During the Retirada at the end of the Spanish Civil War, streams of unfortunate republican refugees fled over the Col and, just a few years later, refugees from the Nazi occupation were fleeing in the opposite direction.
A small monument bears witness to their plight and reminds us to remember that not everyone who crossed the frontier there had the luxury of merely admiring the view.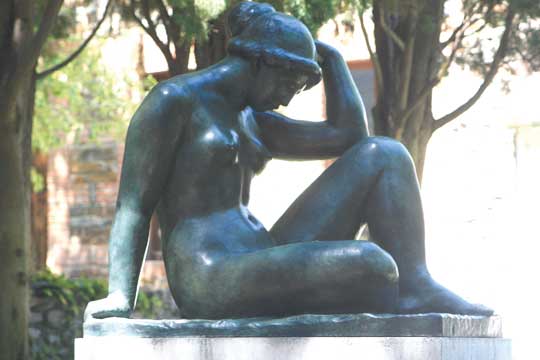 The road ahead into Spain leads to the small village of Espolla, or, turning left at the bottom of the hill after a little bridge a drivable dirt road goes to St Quirze.
It is an easy hour and a bit walk or a slightly bumpy drive. The view from the top is, again, stunning and, as you descend, you see, encircled by mountains, the Monastery of St Quirze.
A fairly basic but good fun restaurant, the Corral de Sant Quirze is open for lunch everyday except Wednesdays.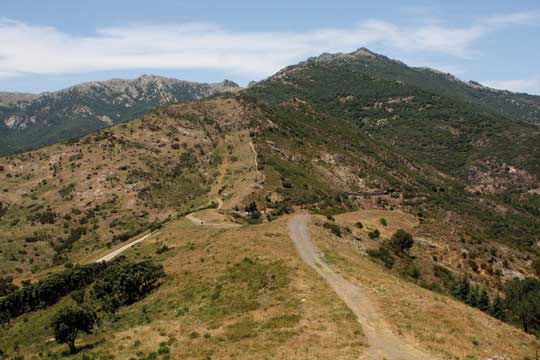 Either on the way there or back, a visit to the Maillol Museum is well worth the minor detour.
Banyuls sur Mer is the birthplace of Aristide Maillol. His large thighed ladies tumble in the Tuileries in Paris and his "Jeune Fille Allongee" relaxes on the seafront of Banyuls.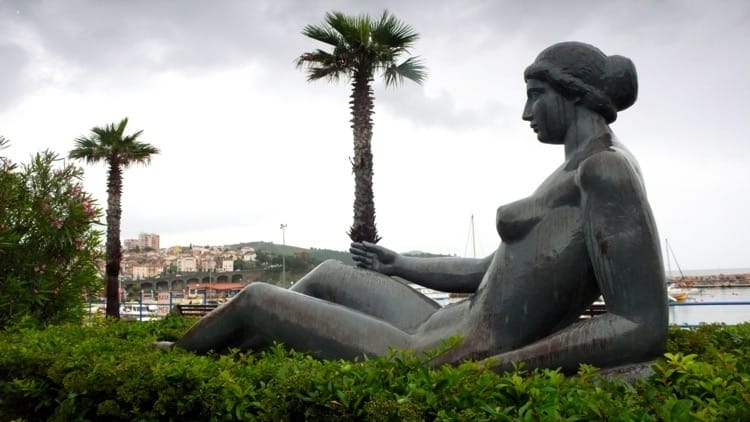 His tomb lies beneath his beautiful "La Mediterranee" sculpture in the garden of the museum. He was very much part of the turn of the century art scene, friends with Matisse, Derrain, Picasso, Dali.
A sculpture of Dina Vierny, aged 17, his last muse and model, and one of the "passeurs" who guided refugees to safety during the Second World War, stands beneath the huge jacaranda tree behind the town hall.