Ressons : International Polyphonic Festival
---
14th September 2018

-

16th September 2018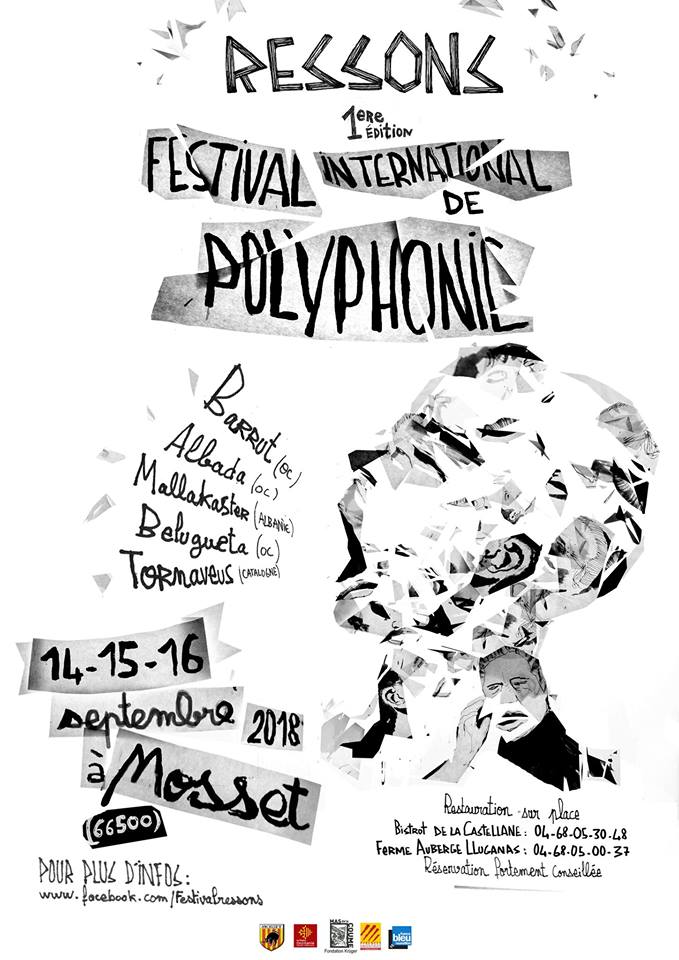 First Ever Polyphonic Festival in Mosset
The name of the festival itself is a play on words. Directly translated from French as "let's feel", it also resembles "resonance" and incorporates "son", the French word for sound. It is translated as "echo" in Catalan and Occitane. And that pretty much encapsulates exactly what the organisers are trying to create.
A group of talented professional singers, rich in experience from numerous international festivals and events, decided to create a polyphony festival in a space where it did not yet exist: Mosset.
That is not to say that Mosset has been without culture. The village has a long history of performing arts and since the first "Pessebre" (dramatised, musical mass), the inhabitants of Mosset have created the association, Opera Mosset.
Today, they want to innovate, meet other cultures, learn and share through polyphonic singing. And so Ressons is born. Over three days the town will host five different polyphonic groups from Occitanie, Catalonia and Albania, each sharing their own unique voices and styles.
Other local groups will join the five main acts over the course of the festival, learning and developing their skills from the range of traditional and contemporary inspiration on offer. You can get involved too with two workshops open to all ages and abilities on Saturday 15th (10am – 12pm / 2pm – 5.30pm)
---
Traditional Occitan Pyrenean Polyphonic Singing – all abilities – 25€
This course will cover a diverse Pyrenean repertoire. Pieces from Bigorre and Béarn are still very much alive and performed spontaneously, by women and men, young and old. Covering gaièras (festive songs), blossas cantas (profound songs), or sacred polyphonies developed on the slopes of the Hautacam
until 1970, this workshop will be an opportunity to experience the intense pleasure of uniting your voice to that of the other.
---
Traditional Albanian Singing Workshop – advanced singers – 30€
This workshop will be delivered by the Mallakaster Ensemble and will work on the polyphonic a capella repertoire.
– Isopolyphonic repertoire of Mallakaster and other regions of Labëri
– Tonal work
– Alternation between the work of the Marrësi, Kthyesi, Hedhësi and Iso voices
– How to combine the voices in relation to each other
For more details or to register contact 07 86 58 16 17 or kumfeko@gmail.com
For more info
Call 06 95 73 70 74
or
Email titouan.billon@gmail.com