Restoring the mining settlement, la Pinosa
---
2nd October 2020

-

4th October 2020
Event Navigation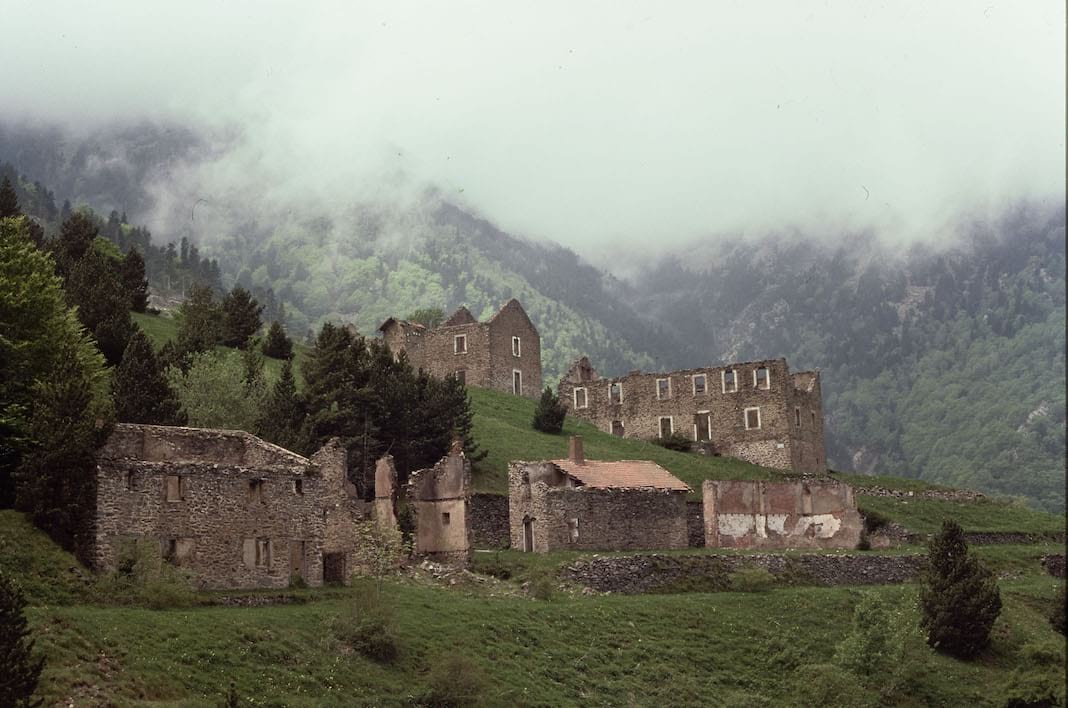 Restoring the mining settlement, la Pinosa
La Pinosa is a former mining settlement, situated at 1350m in the commune of Valmanya.
An important part of our region's heritage, it is a precious record of the iron exploitation that took place in the Canigó massif and a monument to the resistance of the second world war.
Its restoration and preservation, then, is a worthy project and the Syndicat mixte Canigó Grand Site is organising a series of concerts and a guided walk to raise funds for the consolidation of the settlement buildings.
History
The colony was erected between 1906 and 1908 by the Valentin brothers, industrialists from Alsace, who made major investments to bring the workforce closer to the iron deposits and evacuate the ore by an ingenious transport system to the Amélie-les-Bains train station.
In addition to the mining buildings, the colony had a bakery, a canteen and dormitories for about a hundred workers. Unusual for the time, la Pinosa had an electricity supply from a hydroelectric power station, located on the banks of the Rabassa River.
In 1908, a visitor wrote: "It is a great surprise to find in this wild region a real village built on a mountain ridge surrounded by deep ravines and scree slopes of stones tumbling down from inaccessible high ridges".
The Great Depression led to the definitive closing of the mines in 1931 and la Pinosa stood abandoned until, during the summer of 1944, it sheltered the resistance fighters of the Henri Barbusse maquis and Spanish guerrillas hunted down by the Nazi occupiers.
In retaliation, the latter set fire to Valmanya and then attacked the resistance fighters entrenched in la Pinosa. Wounded, captured and tortured, Captain FTPF (Francs-tireurs et partisans Français) Julien Panchot was shot on 2nd August 1944 against the wall of the canteen.

Concerts
Philippe MOURATOGLOU, classical guitarist, performs a solo recital of pieces by Mario Castelno-Tedesco, Francesco da Milan, Johann Sebastian Bach, Giulio Regondi and Nuccio d'Angelo.
2nd October, 8.30pm – Eglise St Sauveur, Arles sur Tech
3rd October, 8.30pm – Eglise St Julien et Ste Baselisse, Vinça
4th October, 4pm – Eglise St Vincent, Valmanya
Guided walk
4th October, 9am – From the Col de Palomeres, Valmanya – La Bastide. 2 hour guided walk with picnic lunch (bring your own). Return around 3pm, in time for the final concert.
The concerts and guided walk are open to everyone. Participants and supporters are invited to make a donation to the restoration project by following this link.