VIVRE LA FRONTIERE EXHIBITION, PERPIGNAN
---
1st March 2020

-

17th April 2020

|

Free
Event Navigation

Vivre la Frontière: Living on the border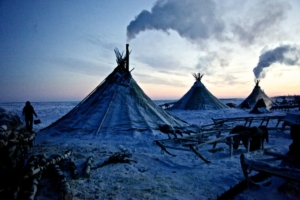 Vivre la Frontière is an exhibition put together from the archives of Perpignan's Centre International de Photojournalisme (CIP) exploring what it is like to live on a border.
The exhibition features photos taken between 1980 and 2017 at borders including the frontier between France and Spain in 1980, Ciudad Juarez in Mexico in 1997 and an apartment in the Parisian suburbs in 2010.
Borders – both visible and invisible – have always been fascinating to photojournalists as places which frequently reveal what is going on in the wider world. They are their own unique world between two worlds and the men, women and children who live there are often surrounded by conflicting dynamics.
The migrant crisis, Brexit, the rise of the extreme right across Europe and Trump's determination to build his wall show that we are still a long way from breaking down the borders that separate us. This is definitely an exhibition to make you think.
Entry to the exhibition is free.
Opening hours:
Monday to Friday 10am to 12pm and 2pm to 5pm.
Did you know?
The Centre International de Photojournalisme (CIP) is the hub of the annual Visa pour l'Image exhibition which takes place every September and showcases the stunning, and often harrowing, work of photojournalists from around the world.
Throughout the year the CIP also works to consolidate the festival's heritage by 'defending promoting and developing all forms of photojournalism as a vital tool to preserve our collective memory, witness and record history as it unfolds before us, and defend the freedom of expression across the world.'
CIP is housed in one of Perpignan's most iconic buildings, the Couvent des Minimes, in the historic city centre and houses a photojournalism archive as well as hosting exhibitions, workshops and conferences.
Read more about Visa pour l'Image here and bookmark your diaries with this year's dates: 29th August to 13th September 2020.