CANCER SUPPORT FRANCE NEWSLETTER: MARCH 2020
---
1st March 2020

-

31st March 2020
Event Navigation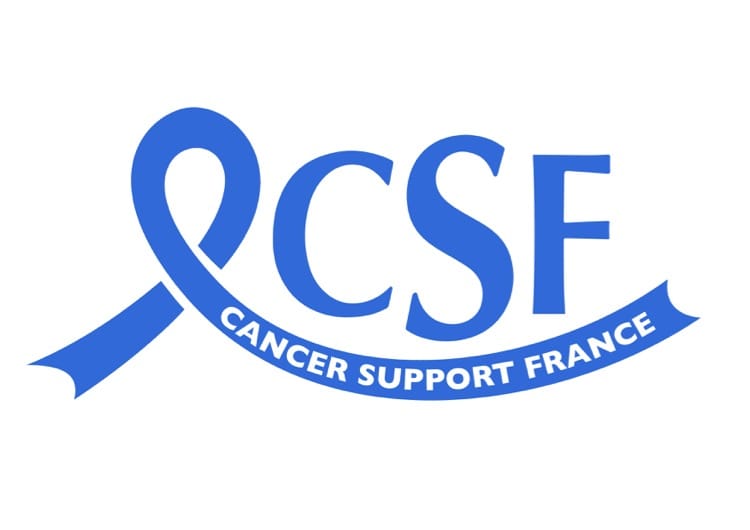 Hello Everyone
Don't you just love these light early mornings! For me that first chink of light between the shutters means I can get up at 6.30 without being that noisy insomniac who's been creeping around in the early hours all winter! The extended daylight hours have encouraged moles and tulips to make an appearance in my garden. The first not too welcome, the second a tad early perhaps. I've been digging up weeds with my friend the wood pigeon close by. Who can hear that cooing and not be transported back to a village cricket green?! It's a sunny late afternoon and the last tail-ender has just strolled out onto the pitch.
---
Here are this month's

d

rop-ins
:
Wednesday 4 March Céret 10.30am – 12pm
This month's drop-in will be upstairs at the
Le Grand Caf, 2 Rue St Ferreo
l in Céret. We look forward to seeing you there for coffee, books and conversation.
---
Monday 16 March Laroque des Albères 10.30am – 12pm
At the Café des Artistes there are English and French paperbacks and DVDs. Bring as many paperbacks as you like but I'm afraid
we can't accept hardback books or anything
non-fiction.
You can buy a coffee and take two books. Come and meet your friends.
---
This month we have a speaker.
Greg Jemison

is joining us to talk about creating a garden in the Pyrenees Orientales
.
Come and join us for cake and coffee and pick up some helpful gardening tips.
---
THIS MONTH'S EVENTS
Thursday 5 March Information Day at Cailhau in the Aude
CSF Aude & Ariege are organising another Information Day.
There's still time to sign up for this Information Day which is being organised by CSF Aude & Ariege. Come and find out how you can help, perhaps with translation and language support and accompanying people on hospital visits, helping at events or bringing new ideas into CSF. It's friendly and informative and you'll meet new people too.
We've had a very good response to this wine tasting and it promises to be quite an event. Organised by the Domaine Sanac Saint-Genis-des-Fontaines, it takes place at the Château de L'Ou in Montescot. Wine producers will be talking about their métier and an oenologist will be demonstrating his expertise, speaking about wine and wine tasting. Buy a glass for €2 and you can taste as many of the wines as you like and there'll be a Bar à Vins, food and music for those who want to make an evening of it.
Proceeds from the Bar à Vins and 20% of the wine sales will be donated to
CSF

.
You can click on this link to find out more about the domaine.
---
LOOKING AHEAD
We gather first for morning coffee and the meeting starts at 10.15am with a short update of CSF business. We then have a talk from our guest speaker,
Doctor Nicolas Van Oudenhove who is the Head of Palliative Care at Perpignan Hospital where he works with cancer patients.
Lunch will be around 12.15pm.
I sent out an invitation to this meeting a few days ago and some of you have replied already which is great! The invitation includes the lunch menu with three choices for the main course. If
you haven't received this
and you would like to come, do please let me know. You will find further information regarding the menu choices and how to book here.
---
Thursday 23 April Les Printemps de la cancerologie – ICIC
The November conference which used to be called Vaincre le cancer is now Les Printemps de la cancerologie and it will be held at the Palais de Congrès in Perpignan on the 23rd April. CSF will have their stand as usual. There will also be an exhibition of paintings and art work to raise funds for the ICIC – Institut de Communication et de L'Information sur le Cancer. If you want to know more about the ICIC, check out their website. No more information yet about the conference but as soon as we have some more details, we'll let you know.
---
Wednesday 3 June – Sunday 7 June Cycle for Life 2020 – Rochefort to Thiviers
This the 6th year of our annual cycle ride. The route has moved away from the south and cyclists will be following La Flow Vélo across the pretty Charente region and into the Dordogne. It is a sponsored event. Find out how you can get involved and how funds raised can help Cancer Support France.
Photos and more info on our Facebook page.
Sunday 7 June Vide Grenier St Cypien
This is a large vide grenier, held every year and organised by La Ligue. We normally have a couple of tables and it's very well attended.
We'd be very grateful to receive any items you may have for our stall – good quality bric-a-brac, nearly new gifts. Please bring them to one of our drop ins above or we can arrange for pick up – just let me know.
---
Thursday 10 September ACTIVITY FOR LIFE Maureillas
Our Walk for Life event has been so successful, particularly last year when we raised about €1000! We have provisionally booked this date which may change but we will certainly let you know when we have confirmation.
---
Saturday 17 October
This is the date for our next Autumn Ball which will be in Bages again this year. Please put it in your diary!
---
I hope to see lots of you at our drop ins and events over the coming month.
Have a wonderful March.
Diana Eastaff
---
Have a look at our latest
Touchlines
newsletter for more information.
---
Events
All our events, some of which come up year after year, are held not just to raise a bit of money and wave the CSF flag, they are also opportunities when we can meet and have fun. We never under-estimate the commitment of our members and supporters. We've come to rely on you in fact. You turn up, participate or come and watch, you spread the word or you just pop in from time to time.
Perhaps some of you are not fully aware of the whole CSF package. Have a look at our website or Facebook sometime. See how much your support matters and take inspiration from some of the personal stories.
---