Visa pour l'Image
---
26th September 2020

-

27th September 2020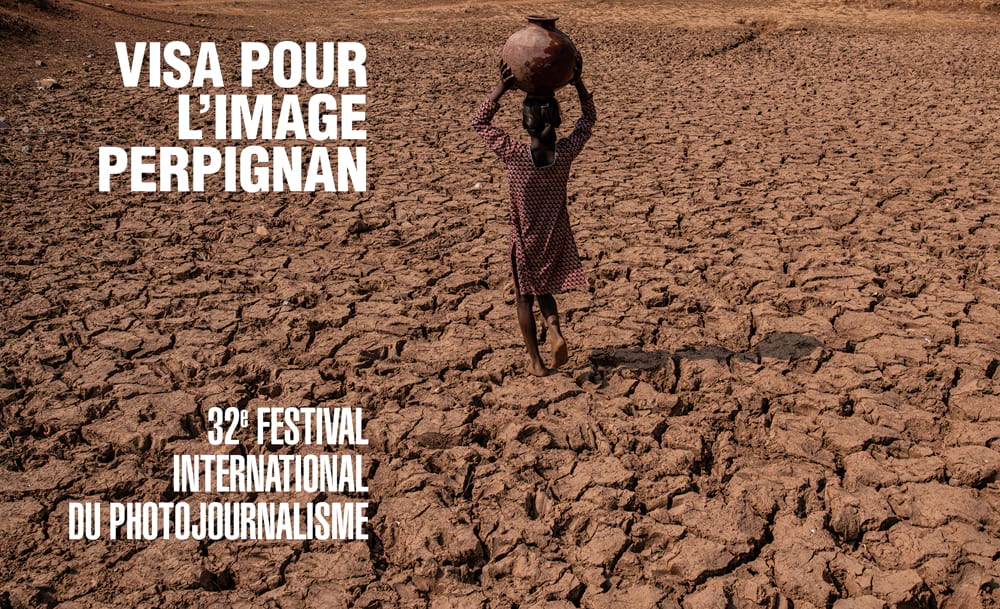 During confinement, journalism was our lifeline, bringing news from around the world on the spread of, and the battle against, Covid 19.
Dominating the headlines and our psyche, the sanitary crisis will of course play a large part in this year's festival. However, other important news stories may have passed unnoticed and as such, the exhibitions of VISA pour l'Image become all the more important in 2020.
Although cheap digital imaging via compact cameras, tablets and smart phones is readily available, photojournalism, is much more than just taking a photo – it is about telling a story, recording an event, getting a message across.
Now, more than ever, it is imperative that the vulnerable are represented, the voiceless given agency and that the powerful are held to account.
Although there will be necessary changes to the logistics of the festival (see below), Perpignan is once again the proud host of VISA pour l'Image from Saturday 29th August to Sunday 13th September.
This 32nd edition will be different in terms of organisation but true to its roots : breaking new ground and bearing witness to some of society's biggest stories.
Featuring exhibitions by some of the world's leading documentary photographers, as well as up-and-coming professionals and skilled amateurs (through the "OFF" programme of fringe events in local cafés, shops and other spaces), VISA is a well-established event on the end-of-summer calendar.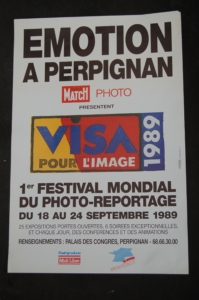 The modern event is a far cry from the 1989 festival, when exhibitions were without titles, images without legends and viewing was warped by the halos of condensation behind the glass.
But in terms of ethos, VISA stands staunchly firm: (re)discovering and promoting forgotten photographers, honouring those killed, imprisoned or silenced, confirming new talent and providing a public arena for discussion on current, but often difficult, topics.
And in a climate where public trust in the media is declining, more than ever, the festival represents a pillar of democracy, decency and humanity.
Organisation
Because of restrictions on the number of visitors to emblematic venues and screening events, in strict compliance with health regulations, the 2020 edition, will embrace a digital dimension, thanks in particular to the support of internet giant, Google.
Images will be hung in the usual venues, open to the public as "usual", every day from 10am to 8pm.
Social distancing measures and one-way circuits will be enforced with obligatory mask wearing and hand sanitiser available.
All exhibitions will also be available virtually on-line; a feature organisers had been planning for the past few years, propulsed into reality by coronavirus.
Live screenings at the Campo Santo will take place every day in the first week from 10am to 11pm, and in the second week from 10am to 8pm. Seating is limited to 100 people. The screenings will also be shared live across social media, effectively opening the festival to the world.
To follow the festival online, create a free account on the website. You will have unlimited access to all the exhibitions as well as live-streamed reports. Podcasts of meetings and interviews will be posted daily on the  Visa YouTube channel.
 SUGAR GIRLS
These two teenage girls will be traveling south to help their mother working on a sugar plantation. Four years ago she had a hysterectomy and is in such poor health that her daughters now have to leave school to help her. Kasari/Bodkha, Beed district, Maharashtra, India.
© Chloe Sharrock / Le Pictorium
French Ministry of Culture production grant for female photojournalists

After more than 30 years, VISA continues to live up to its reputation as vital in documenting history and giving a voice to those who so often go unheard. Whittling down the thousands of worthy applications to just 20 finalists is no mean feat and goes to show the calibre of work on display.
From Bryan Denton's documentation of Drought and Deluge in India to Axelle de Russé's' exploration of women's struggles to rebuild their lives post-prison (On the Outside), 2020's competition is set to be fierce.
Deforestation of the Amazon, plastic pollution, Hong Kong protests, wolves, colonialism and climate change, Black Lives Matter: clear your diary and wear comfortable shoes because there is more than enough material for even the most avid photojournalism fan.
Discover the full programme here.
Admission is free of charge and exhibitions are open every day, 29th August – 13th September from 10am to 8pm.
The festival will also reopen for two weekends:

19th – 20th September : 20 exhibitions open from 10am – 8pm in the Couvent des Minimes, the Eglise des Dominicains and the Caserne Gallienei
26th – 27th September : exhibitions open from 10am – 8pm in the Couvent des Minimes only.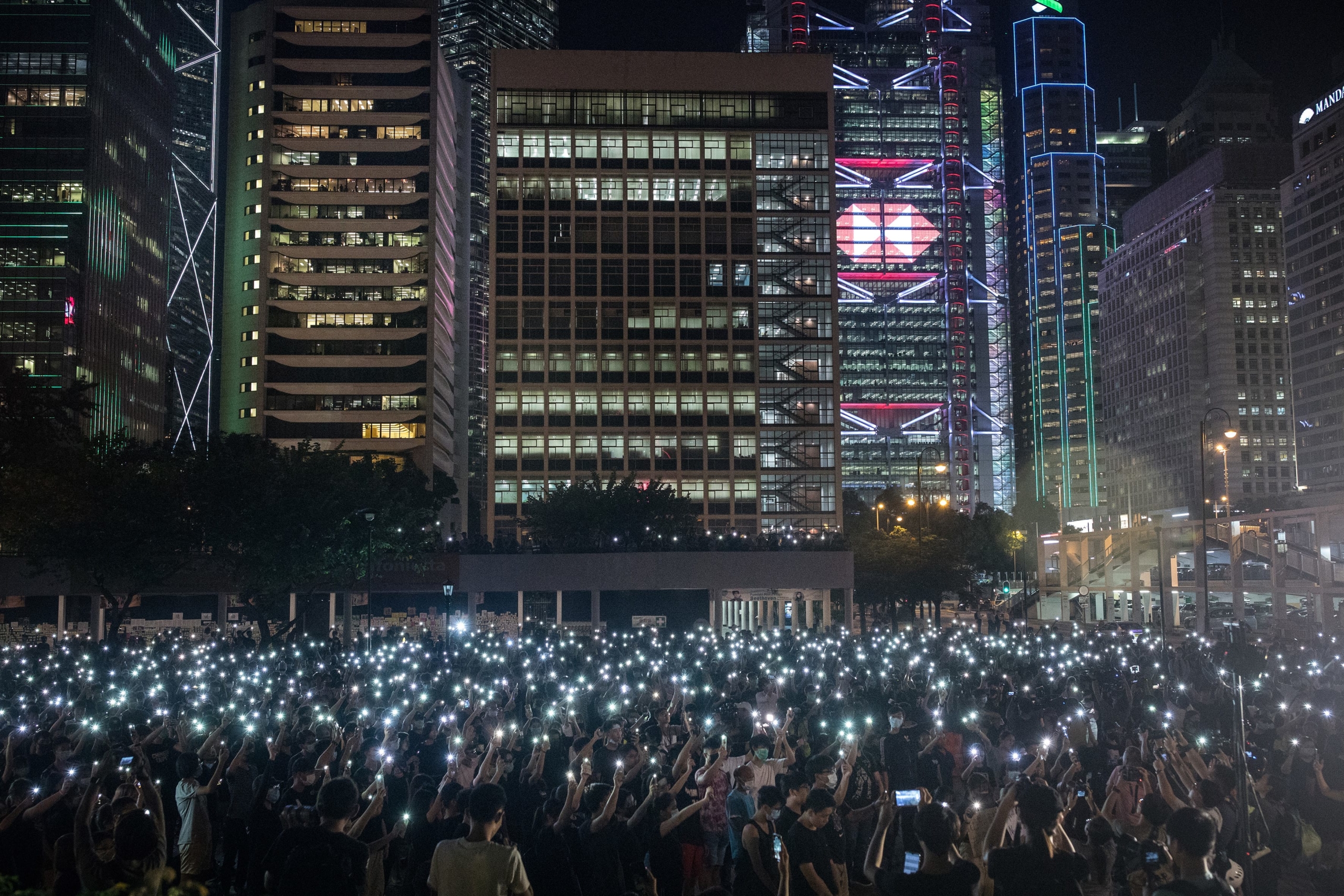 THE PEOPLE DISSENT
Secondary school students hold up their cell phone flashlights during an anti-government rally in the Central district of Hong Kong, SAR. August 22, 2019.
© Nicole Tung
French Ministry of Culture production grant for female photojournalists

Exhibitions are usually presented in the following historical and cultural spots of Perpignan
1 Couvent des Minimes
2 Eglise des Dominicains
3 Couvent Sainte Claire
4 Le Castillet
5 Palais des Corts
6 Caserne Gallieni
7 Ancienne Université
8 Chapelle du Tiers-Ordre
9 Arsenal des Carmes
10 Palais des Congrès
In 2020, the exhibitions will be limited to the Eglise des Dominicains, the Couvent des Minimes and the Caserne Gallieni.
Find out more about the venues here.
Screenings will showcase key images featured in the exhibitions but they will also take a look  at other major turning points that have impacted society
Featuring in the 2020 program (subjects may change)
☛ – Disputes, rebellions and civil disobedience (Chile, Ecuador, Colombia, Bolivia, Iraq, etc.)
☛  Covid-19 pandemic
☛ Lebanon, Egypt, Hong Kong, Europe…)
☛ Pollution and over-exploitation of the seas
☛ Consequences of climate change
☛ Refugees in Greece and Bangladesh
☛ Conflict in Syria
☛ Tribute to Terry O'Neill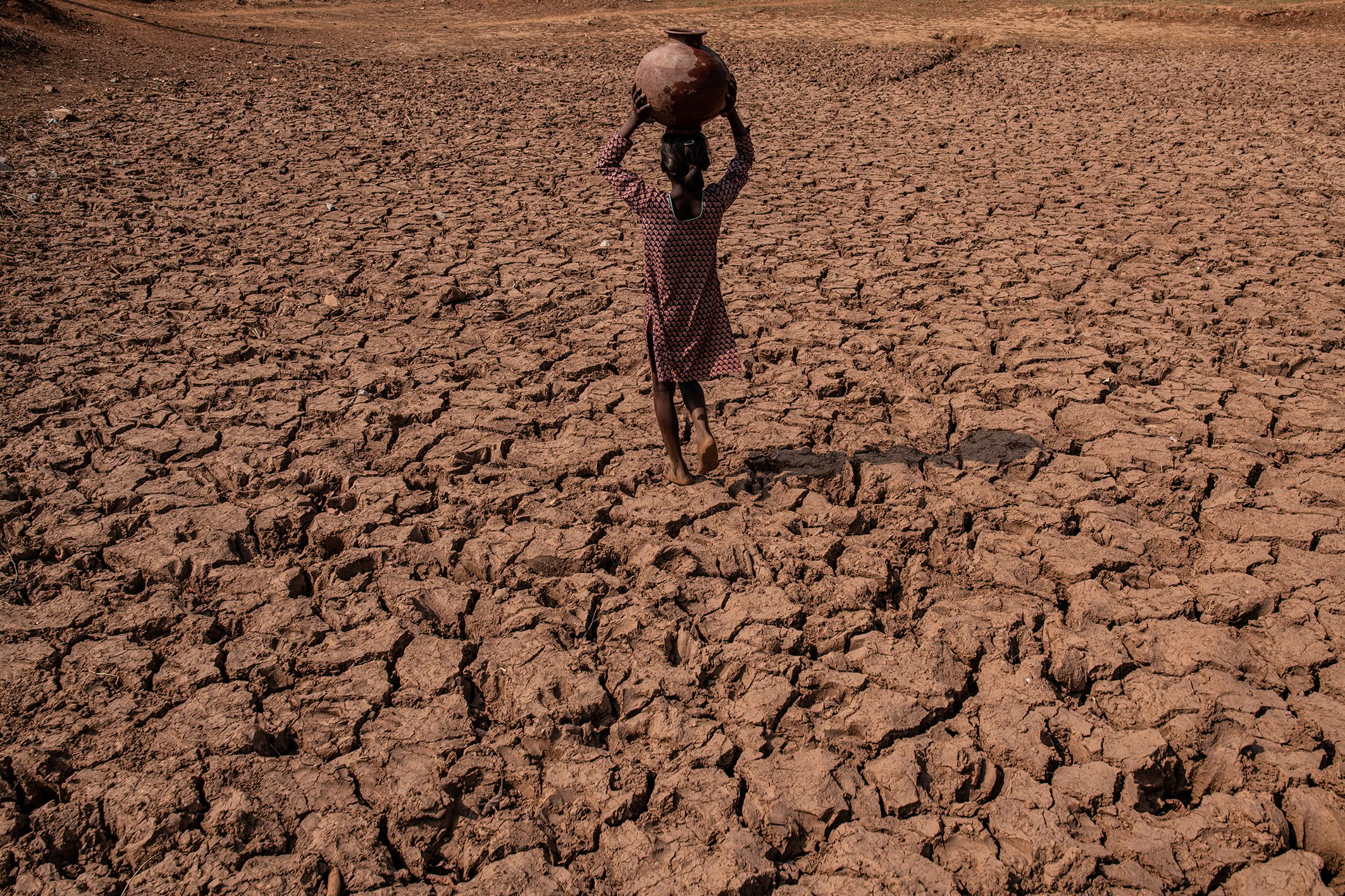 DROUGHT AND DELUGE IN INDIA
The water has dried, leaving only the cracked earth. Locals say that a few generations ago, with steady monsoon rains, the ecology of the area was very different. Charam, Uttar Pradesh, India, June, 2019.
© Bryan Denton for The New York Times