Visa pour l'Image
---
28th August

-

26th September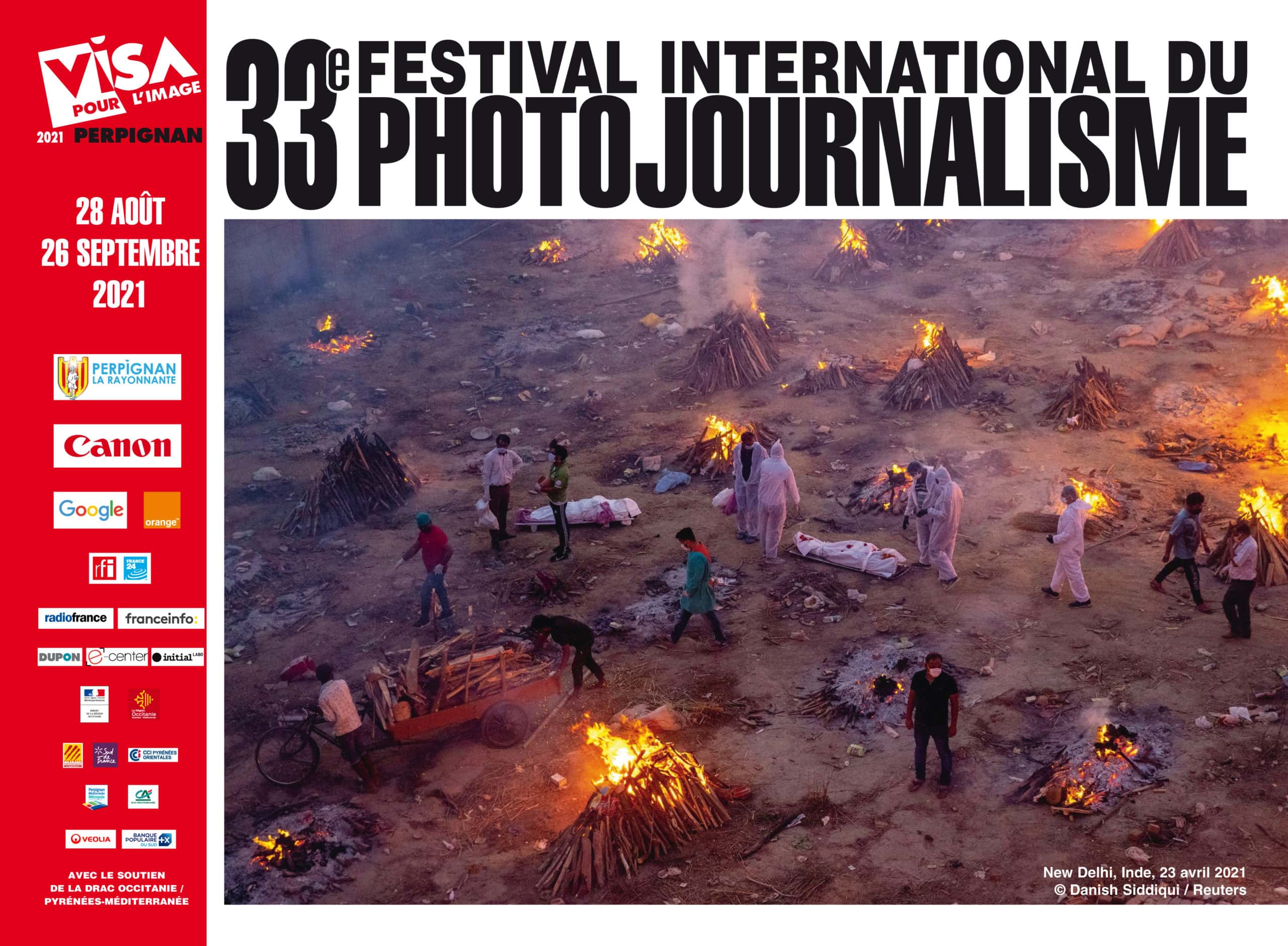 During confinement, journalism was our lifeline, bringing news from around the world on the spread of, and the battle against, Covid 19.
Dominating the headlines and our psyche, the sanitary crisis will of course play a large part in this year's festival. However, other important news stories may have passed unnoticed and as such, the exhibitions of VISA pour l'Image become all the more important in 2021.
Festival director, Jean-François Leroy confirms the event's importance: "in this new age of obscurantism, where indignation rages and where we are both actors and victims of anxiety-provoking disinformation, the 2021 exhibitions allow us to reflect and better understand the world in which we live."
Now, more than ever, we need to better understand, so as to no longer be afraid. It is imperative that the vulnerable are represented, the voiceless given agency and that the powerful are held to account.
Although there will be necessary changes to the logistics of the festival (see below), Perpignan is once again the proud host of VISA pour l'Image from Saturday 28th August to Sunday 26th September.
This 33nd edition will meet all sanitary requirements whilst always remaining true to its roots : breaking new ground and bearing witness to some of society's biggest stories.
Featuring exhibitions by some of the world's leading documentary photographers, as well as up-and-coming professionals and skilled amateurs (through the "OFF" programme of fringe events in local cafés, shops and other spaces), VISA is a well-established event on the end-of-summer calendar.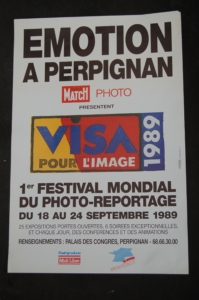 The modern event is a far cry from the 1989 festival, when exhibitions were without titles, images without legends and viewing was warped by the halos of condensation behind the glass.
But in terms of ethos, VISA stands staunchly firm: (re)discovering and promoting forgotten photographers, honouring those killed, imprisoned or silenced, confirming new talent and providing a public arena for discussion on current, but often difficult, topics.
And in a climate where public trust in the media is declining, more than ever, the festival represents a pillar of democracy, decency and humanity.
Organisation
Exhibitions will be open from 10am to 8pm everyday, and entrance is free.
All sanitary regulations will be respected (masks, hand sanitizer, social distancing etc.).
Organisers have confirmed that the much-loved Campo Santo projections should be back on the programme for 2021.
All being well, there will be 6 evening projections, from Monday 30th August to Saturday 4th September.
The screenings begin with a chronological review of the year's news stories, followed by reports and features on society, conflicts, and stories, both highly and little publicised. There will also be retrospectives of major events and figures (see below).
For those who can't or don't feel comfortable visiting in person, short 10 minute features will be broadcast on the Visa pour l'Image website, making the exhibitions accessible to all.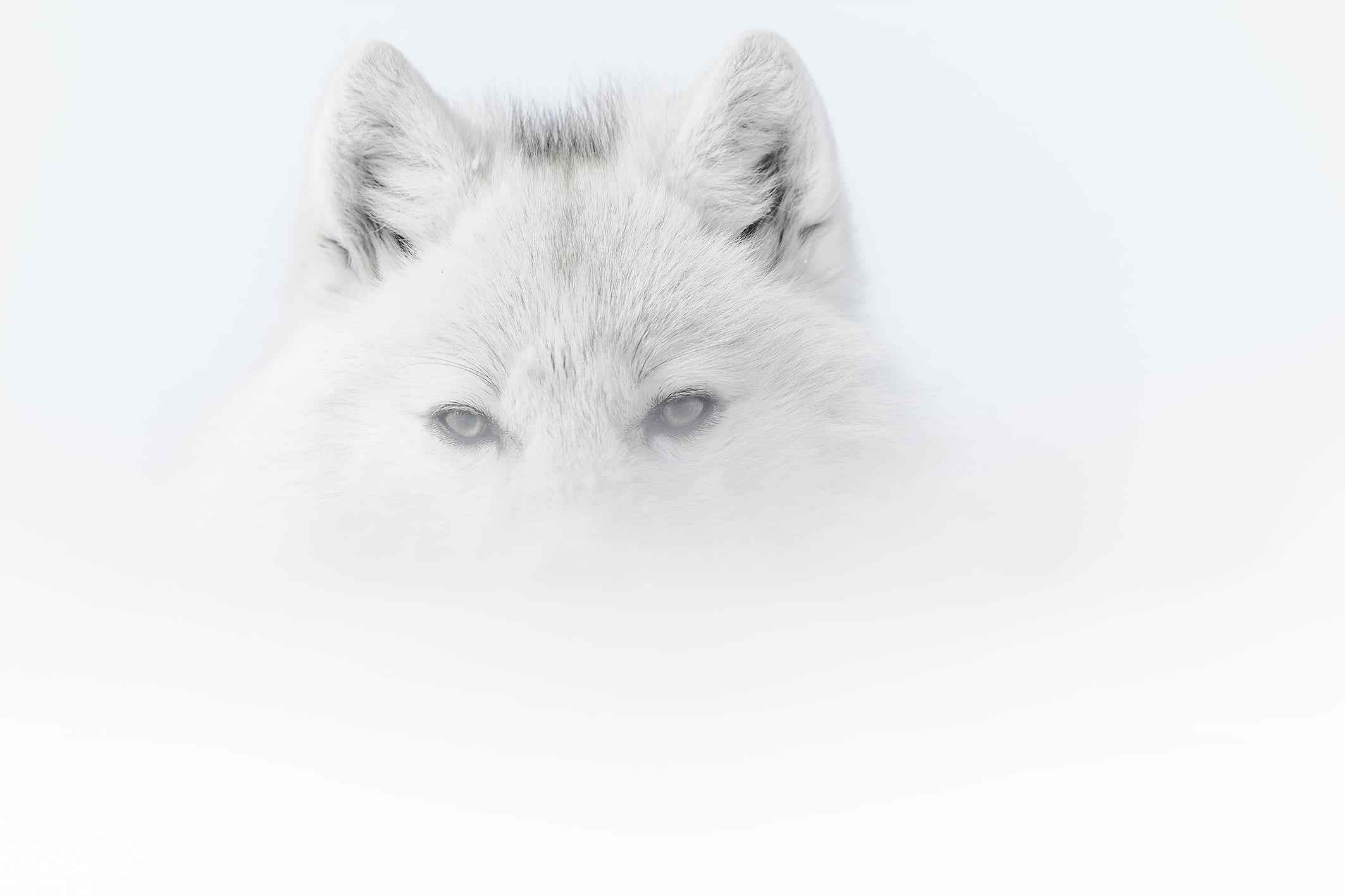 VINCENT MURNIER – Retrospective
Arctic wolf in the fog. Ellesmere Island, Nunavut, Canada.
© Vincent Munier

After more than 30 years, VISA continues to live up to its reputation as vital in documenting history and giving a voice to those who so often go unheard.
Whittling down the thousands of worthy applications to just 20 finalists is no mean feat and goes to show the calibre of work on display.
From Guillaume Herbert's documentation of France, the Fifth Republic to the anonymous exhibition of Myanmar's Spring Revolution, 2021's competition is set to be fierce.
Haitian weddings, climate migrants, Delhi's second wave, secrets of whales, teleworking: clear your diary and wear comfortable shoes because there is more than enough material for even the most avid photojournalism fan.
Discover the full programme here.
Admission is free of charge and exhibitions are open every day, 28th August – 12th September from 10am to 8pm.
The festival will also reopen for two weekends:
18th – 29th September : All exhibitions, open from 10am – 8pm
25th – 26th September : Couvent des Minimes exhibitions only, open from 10am – 8pm
ÉRIC BOUVET – 40 Years of Photography (1981-2021)
Dhaira, a village on the border between Lebanon and Israel, May 2000.
© Éric Bouvet

Exhibitions will be presented in the following historical and cultural spots of Perpignan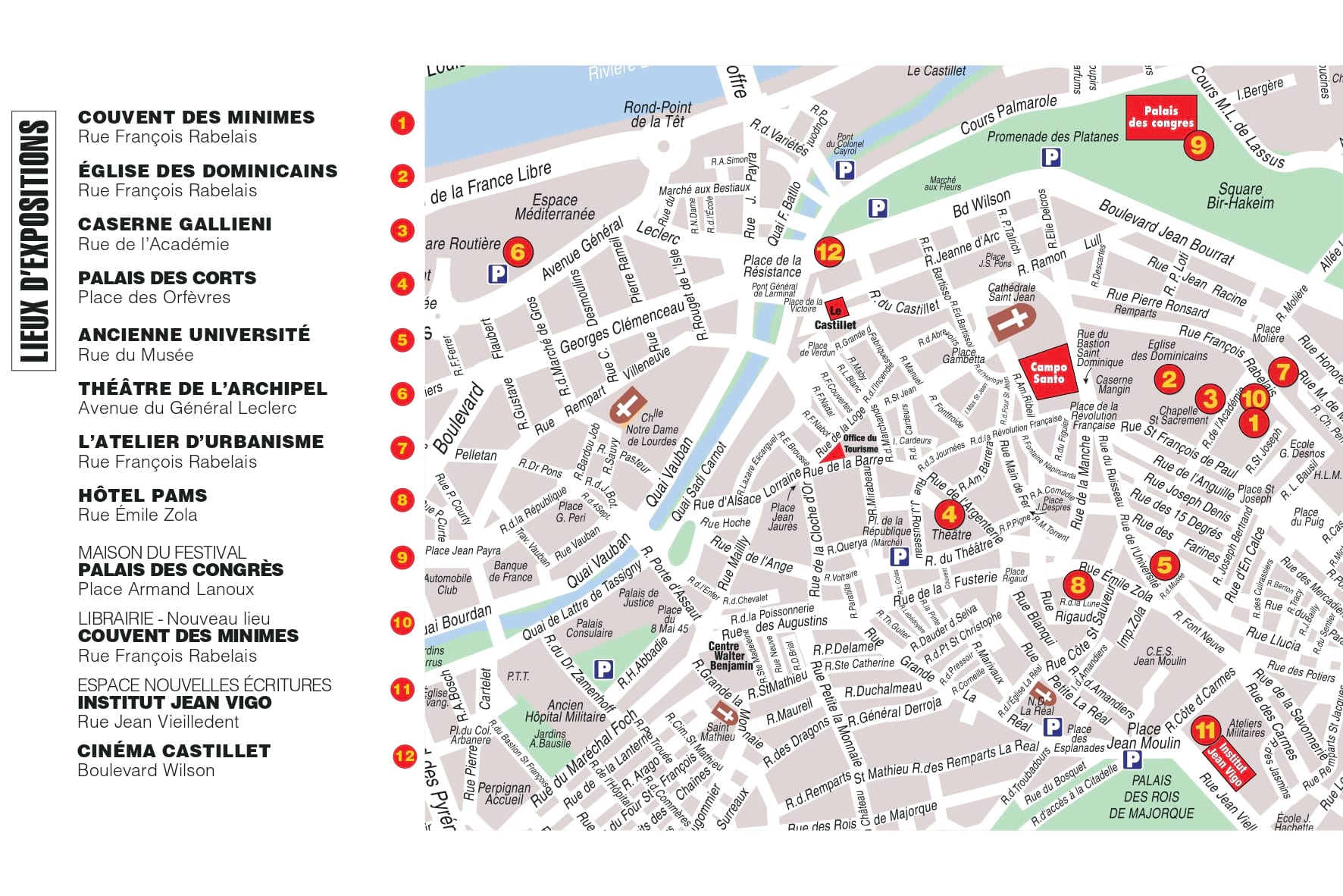 Find out more about the venues here.
Screenings will showcase key images featured in the exhibitions but they will also take a look  at other major turning points that have impacted society
Featuring in the 2021 program (subjects may change)
☛US presidential election and the storming of the Capitol
☛Crisis in Lebanon
☛Conflicts: Syria, Nagorno-Karabakh, Ethiopia, Central African Republic, Nigeria
☛Effects of climate change
☛Destruction of the Amazon Forest
☛Refugees on the Island of Lesbos, Greece
☛Migrants: Latin America, The Mediterranean, Bosnia, France
☛Protests in Poland and Belarus
☛Coup in Myanmar
☛US withdrawal of troops from Afghanistan
☛Covid-19 around the world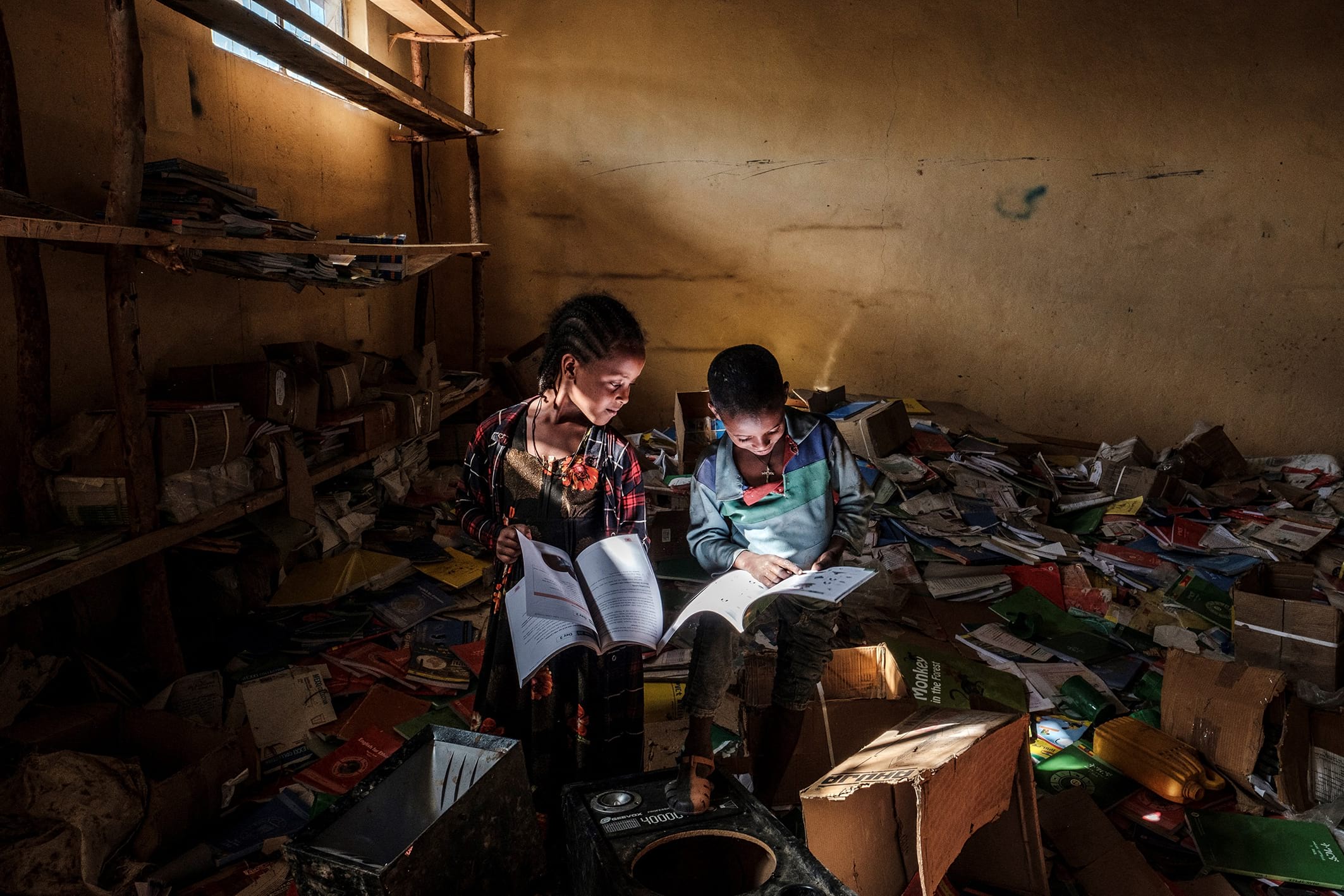 EDUARDO SOTERAS / AFP – Tigray: Ethiopia's Cascade into Chaos
In the library of a primary school damaged during fighting in the Tigray region. According to locals, Tigrayan troops moved into the school after it had been closed because of the pandemic, and months before the conflict began. Village of Bisober, Ethiopia, December 9, 2020.
© Eduardo Soteras / AFP