Catalan Cuisine
By Ellen Turner Hall
If you are interested in the evolution of Catalan cooking, recognized by many as the best in the world, go and see "Autour de la table", Catalan cooking from the middle ages to today at the Casa de l'Albera in Argeles.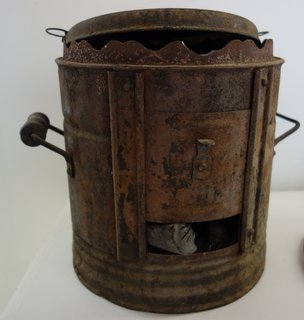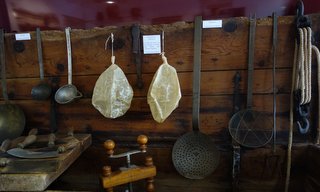 The exhibition which runs until 25 June, features unusual food-gathering tools like the "foene" – the spiked iron fork for catching eels and popping them into the handsome "fogo" – the fishermen's onboard cooking stove. Back on land the family table was set with decorative ceramic plates and jugs, as well as the ever-present "porro" glass wine pitcher. All of this is illustrated with the Casa d'Albera's collection of traditional tools and utensils donated by local families.
Recipes abound. You can learn how to make sage wine, purported to cure toothache, digestive problems and nervous crises. Why haven't we been told about this miracle concoction before? A video teaches you everything you always wanted to know about the preparation of aioli. For seekers of authentic medieval treats, an ancient recipe for "Chat Rôti" is reproduced from the world's first printed recipe book 'Llibre del Coch' (1520) by a Catalan.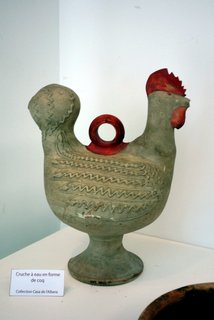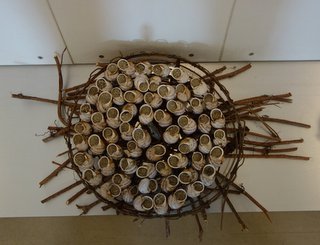 The permanent collection on the second floor, presents the Alberes Mountains in all their diversity. From maritime activities to migration, to rocks, architecture and fortifications, local life is celebrated in pictures and videos with information in English as well as French and Catalan. Did you know that the "fagina" is a cattle breed, specific to the beech forests ("fageda") of the Alberes, that plays an important role in fire prevention by eating undergrowth?
Make your way up to the top floor to take in the panorama of the Alberes plunging from the Pyrenees into the Mediterranean Sea. The range derives its name from the fact that they look eastward towards the dawn, "alba" in Catalan.
For opening times and further info: 04.68.81.42.74 or casadelalbera@ville-argelessurmer.fr