Monday 28th May 2012 – Oms
Fête du Printemps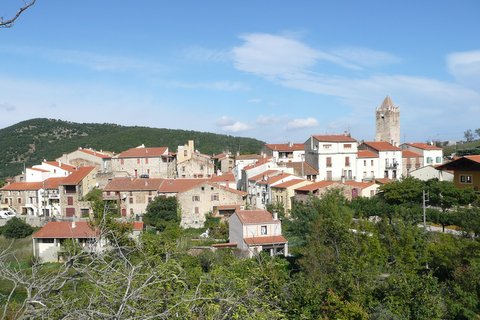 Come and discover the medieval village of Oms (between Thuir and Céret) and enjoy a day for all the family at our Spring Festival.
The day starts with a choice of 2 free guided walks to discover the beautiful scenery around Oms. These leave from outside the Mairie at: 8.30 a.m. when a coach takes you up to the Col du Fourtou from where you will walk via the chapel of Notre Dame del Coll back down to Oms. (Approx. 3 hours). Sign up from 8 a.m.
Or, at 10 a.m., a 1½ hour walk guided by the school children of the village and escorted by the donkeys of Mas Fontanes.
Plus, all day: A mini farm (sheep, donkeys, geese etc); a farmers' market, exhibitions of work by local artisans and artists, plus various exhibitions on the theme of animals.
For children there are free rides on donkeys or on beautiful Fjords horses.
At 12 noon, music and an aperitif are followed by lunch (16 Euros) organised by Mas Cané and the members of the farmers' market. Alternatively you can bring your own picnic.
At 3pm a display of Spanish dancing. Enjoy!