25th October – 23rd November 2014
All the fun of the fair – Foire Saint Martin

Parc des Expositions, Perpignan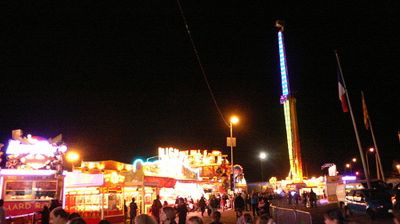 Traditionally starting in the last week of October and continuing throughout November, one of the most long standing travelling fairs in France once again comes to the Parc des Expositions in Perpignan.
The fair began as an animal and local produce market as long ago as 1759, with stalls and a few circus acts dotted around Perpignan. It became so popular that it took over the promenade des platanes and years later was again moved to the area opposite the Palais des Expos, where it remains to this day.
The Foire Saint Martin brings you all the fun of the fair – big wheel, ghost train, candy floss, dodgems…… a family day out or a wild evening in the tunnel of lurv!
Every day from 2pm – midnight
Weekends and bank holidays – 2pm – 1am