Sunday 30 June 2013.
La Commune de Fourques invites you to….
la Caminada de Fourques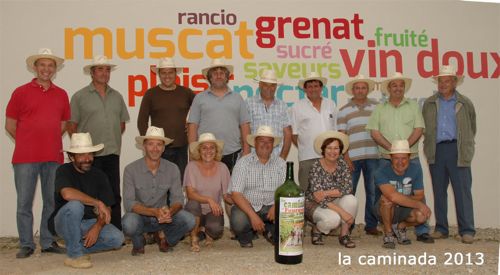 Don't miss this fun and gourmet walk on the Monts du Vignoble hiking trails in Fourques, during which visitors will be invited to taste wines and local delicacies before ending with a "guinguette" meal in the shade of the centunary plane trees of the Réart.
It takes place on sunday, June, 30th and costs just 10 euros per person (free for under 10's). This includes the walk which in some places is commented by landscape and local heritage specialists, the tastings, the aperitif and the meal, all this at the rythm of the Boutifanfare.
Reservation should be made at Fourques Town Hall ( 04.68.38.80.41) and payment is to be made by cheque.
The Day's Programme
La Caminada will be an enjoyable, leisurely walk for food & wine lovers. The easy route of 8 km will meander through the sloping vineyards, embracing local heritage and delicious food & drink.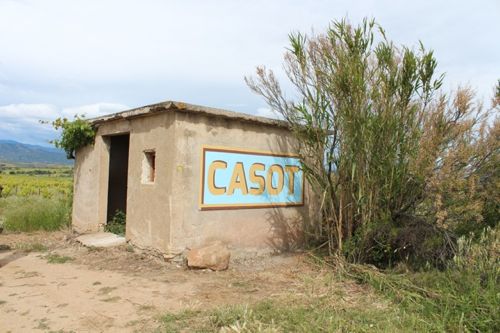 Ramblers will gather on Sunday 30 June 2013, any time between 8:00 & 10:00 in the village square, beginning the walk at your convenience. Here the organisers will provide you with a walking 'pack'. The walk will be clearly signposted along the route. At each stop, there will be local historical commentary, music & tastings of local food & drink. Six local producers will be there to offer you a 'taste' of Les Aspres. With views over Roussillon, from Canigou to the sea, through both wild & cultivated landscape, you'll be amazed at what you will discover! If you tire along the way, rest stops will be available, prepared by our local artisans, in the shade of the old oaks.
Ramblers will come to a rendez-vous at 11:30 at the Chapel St Vincent, which can be found down the hill from the Cave Co-Operative, for the official inauguration of this first guided walk of Fourques. After the speeches, the municipality will offer all an aperitif.
From 13:00 onwards, in the shade of the plane trees, the guinguette will be shared by all. An afternoon of conviviality is anticipated, accompanied by the music of La Boutifanfare.
In your backpacks, please bring water for the walk, plates, forks & knives & lots of good humour! Everything else will be supplied by the organisers.
The sponsors of this event are:
– The association of local businesses in the village
– wine producers
– farmers
– the Municipalite
The Caminada de Fourques will be the first such events in Les Aspres.
Don't miss the first one – not to be missed!
Details for reservations :
Participation is by registration. The price is set at 10 euros per person for the entire day (free for children under 10 years). To reserve your place, you can register at the Town Hall, Fourques (04.68.38.80.41). Payment is to be made by cheque payable to "Pro & Co".
Please pass on this information to friends