Tuesday 5th June 2012 – 20h30 – Palais des Congrès, Perpignan
LES RENDEZVOUS DU *CAVEAU DE LA HUCHETTE
RHODA SCOTT en duo
Named after the famed Paris Jazz club, 'Caveau de la Huchette', this regular jazz 'club' brings together talented jazz musicians. In this concert, we meet the Rhoda Scott.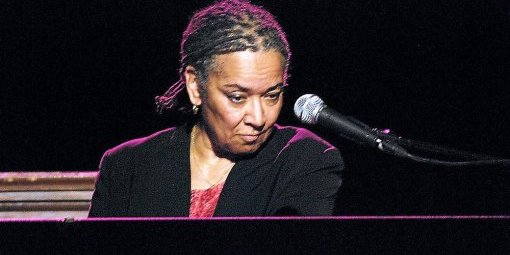 Rhoda first played the organ in the churches where her father was a minister, and for youth and gospel choirs. She also studied classical piano. Asked to fill in with a small band as a jazz pianist, she ended up by staying on as long as she could play the organ instead of piano. She quickly became a well know jazz musician and is considered by many to be the top female jazz organist.
Nicknamed 'The Barefoot Lady', she was discovered by Count Basie who gave her work at his club in Harlem. Eddy Barclay invited her to Paris in 1968 where she has lived ever since, becoming a jazz celebrity on the European jazz concert and club circuit. She has playing with some of the greats such as Ray Charles, George Benson, Count Basie, Ella Fitzgerald, Sarah Morrow….
Jass, gospel, or blues, Rhoda never plans her programme in advance. She plays according to her inspiration of the moment and the audience reaction.
Tickets on sale at the Palais des Congrès
More info: 04 68 68 26 26
*Le Caveau de la Huchette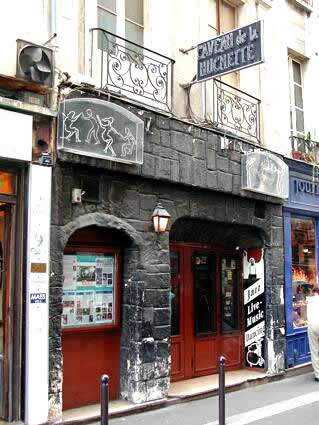 Le Caveau de la Huchette is a jazz club in the Latin Quarter of Paris. The building dates to the sixteenth century, but became a jazz club in 1946. The design has been compared to a cellar or labyrinth and allegedly it was once used by Rosicrucians and by those linked to Freemasonry.
Since becoming a jazz club it has been a venue for American greats like Lionel Hampton, Count Basie, and Art Blakey, as well as leading French jazz musicians like Claude Luter and Claude Bolling. Bill Coleman was an American expatriate in France who is also associated with the club.
It was featured in the film Les Tricheurs by Marcel Carné as well as other French language films. It is considered one of the important part of Paris's nightlife in general. At present it is owned by French vibraphonist Dany Doriz.
Wikipedia
Le Caveau de la Huchette is part of the Swing dancing history in Paris. It also remains, with the Slow Club (same management) one of the only places in Paris to dance to live music without getting broke.
Right after World War II, there was an intellectual movement in France called "Existentialisme" which turned into a life style where Parisians used to hang around Saint-Germain-des-Pres and discover jazz music. The GI's who were in France participated to the diffusion of Lindy Hop and Jitterbug. It is admitted that the form of swing dance performed in France called Be Bop before being called "floor Rock'n'Roll" (based on a six count) was invented mainly because of the size of the cellars in this specific area. The narrowness of the dance floors obliged couples to dance on a line rather adopting a circular occupation of the space.
Like all dances there were probably other cultural explanations to the birth of Be bop such as the influence of other dances known formarly and the search for a more French dance attitude. This is why the French Rock'n'Roll is undeniably a variety of Swing dance and if you are coming to Paris, la Huchette is the first place to go.
Before becomming a jazz club in 1946, the cave was originally a maconic lodge. Several labyrinthic galleries lead you to the dance floor and to the band. Famous musicians have performed at the Caveau de la Huchette. The place remains unchanged thanks to the very talented Doriz family.
The father, Dany Doriz a wonderful vibraphonist who began with Lionel Hampton, one of the sons jams with the father on the drums and Christophe Dorisse another son, manages both the Slow Club and the Caveau de la Huchette keeping the passing time at the entrance of the club. In order to dance properly, it is highly recommended to go during the week. The dance floor is very crowded on Friday and Saturday nights. One last advice, if you ever go there, ask the man on the right (Ignace) to serve you a drink.
http://danse-a-2.com