Sunday 30th March 2014

Calling all animal lovers!
THE SPA NEEDS YOU!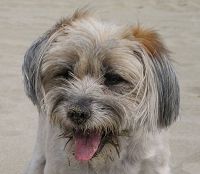 The SPA (Société Protectrice des Animaux) Animal Refuge at Torreilles, set in green countryside in the Roussillon plain, is opening its doors to the public on Sunday 30th March for a "CARNAVAL DES ANIMAUX".
The Refuge will be open from 2 pm to 6pm, the public can visit and view the cats and dogs for adoption."
But that's not all. Pancakes, drinks, entertainment, face painting – and bring the kids in fancy dress. Or why not come in fancy dress yourself? Why the devil not indeed?
The SPA personnel and voluntary workers will be present to help you choose the companion most adapted to your lifestyle. You'll also get to know the dogs better when you see them in the dog parade.
This is also about fundraising as well as adoption so if you can't adopt, but have a few euros to contribute, that will also be very welcome.
Adopting an animal is a generous act but needs to be carefully considered. Come to Torreilles this sunday to spend a pleasant day in the country and perhaps find the animal companion of your choice!
All these abandoned animals need you and are just waiting to give you their love and affection. You can equally help the animal cause by signing a petition, putting your name down for voluntary work or buying a delicious crêpe at the drinks stand.
Help us make of this weekend a springtime festival of adoption through your presence and generosity!
THE ANIMAL REFUGE IIS DESPERATELY IN NEED OF FRIENDS TO HELP BOTH FINANCIALLY, WITH ADOPTION, AND WITH VOLUNTEER WORK. THEY ALSO NEED BLANKETS, OLD JUMPERS, BALLS, TOYS FOR DOGS AND CATS……
SPA, Torreilles
Route de Villelongue.
Tel: 04 68 28 20 36
Site: torreilles.spa.asso.fr