Les Cypriales
In Saint-Cyprien, les Cypriales marks the beginning of Spring!
Each year, as springtime arrives, the associations of Saint Cyprien throw open their doors and invite you to join them for 4 weeks of free sporting, cultural and charity activities.
For over 15 years now, residents have been welcoming visitors from across the region for surprises, entertainment, open houses and demonstrations for all ages and tastes.
PROGRAMME (click the image to be taken to the website)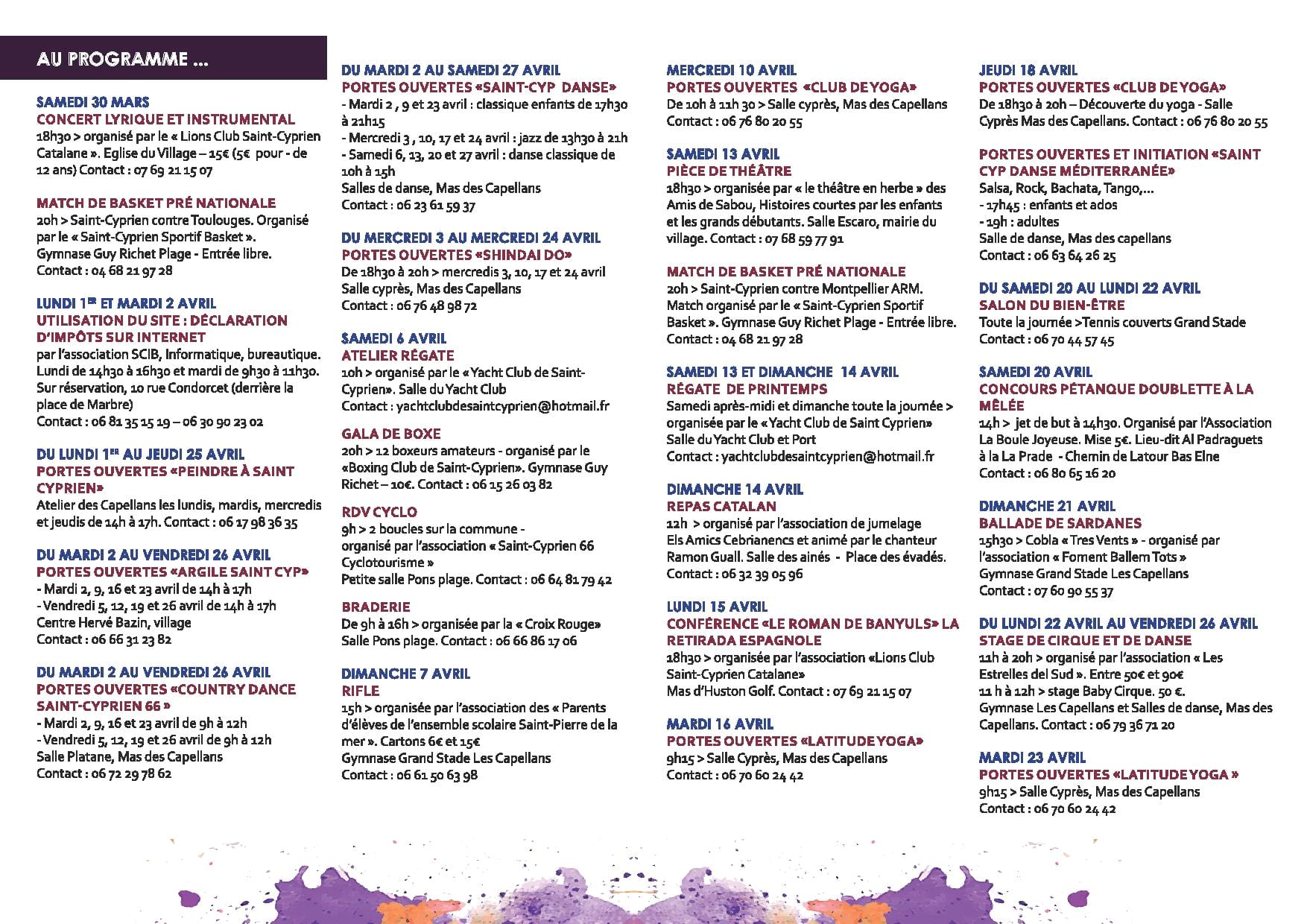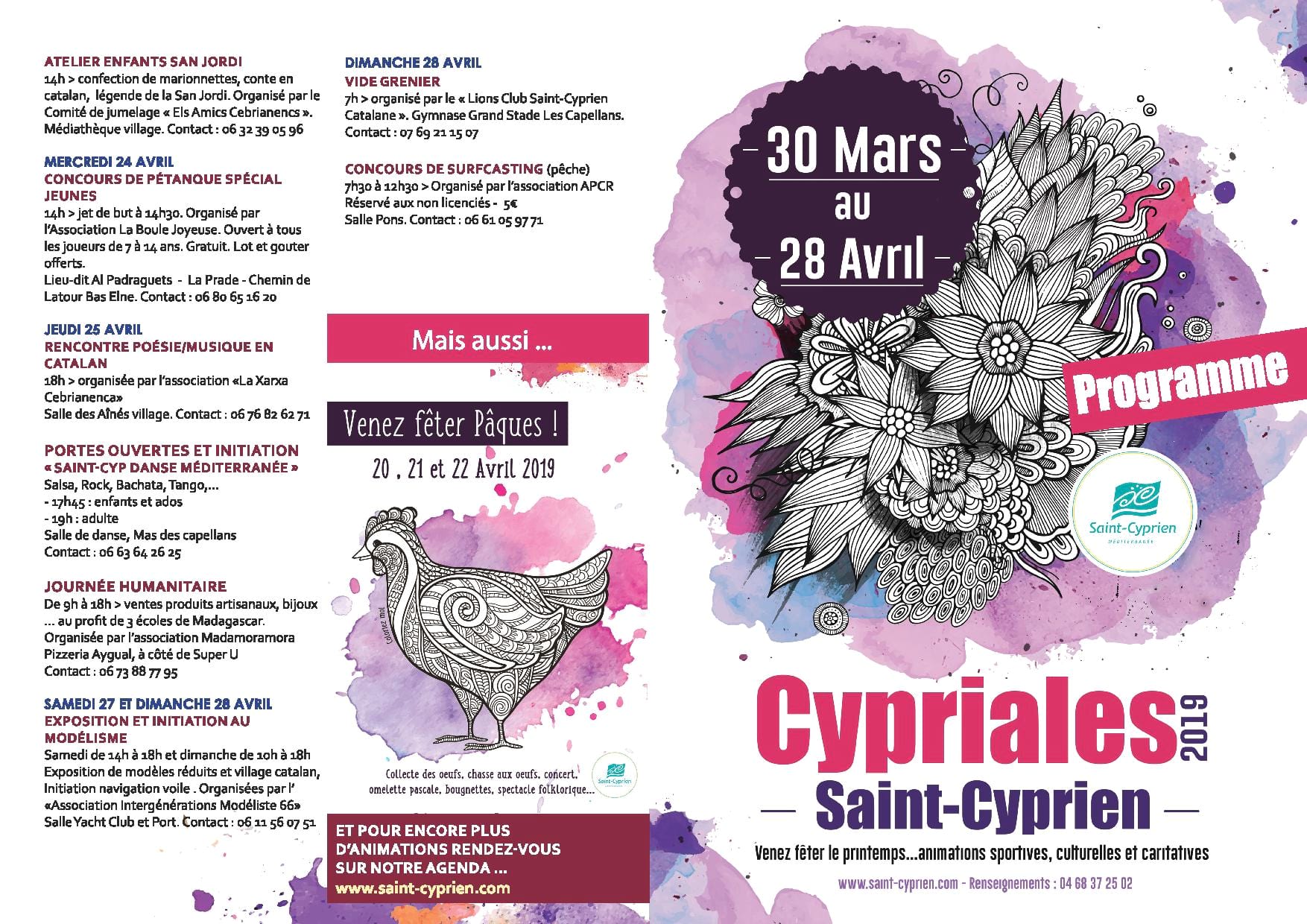 So head to Saint Cyprien and get involved!