September 20th 2014
Look up to the skies….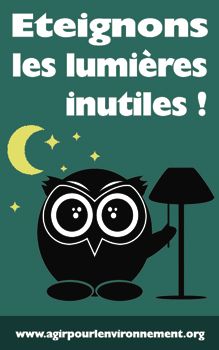 On September 20th 2014, many towns and villages throughout France will turn all the streets lights off.
The aim? To give people the chance to view the night sky, stars, planets and the waning moon on this, the autumn equinox, when daytime and night are of approximately equal duration, and the sun is shining directly over the Equator.
Marking the beginning of autumn in the northern hemisphere and spring in the south, an equinox occurs twice a year, around 20 March and 22 September.
Check out www.jourdelanuit.fr for environmental events taking place near you.