LANGUAGE LUNCH WITH EVELYNE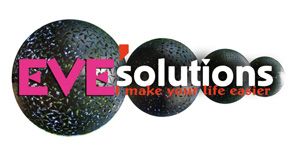 The last Eve's Event for 2013 will be a lunch at Restaurant "Le Port de Venus" in Port-Vendres Thursday 12th December 12pm.
We will be talking about Christmas traditions in your country. If you need some help to translate your text, or if you want me to do it for you, just sent me the text few days before hand.
This is so everyone will have a chance to take part, even if they don't speak English.
"Le Port de Venus" is situated 12 rue Jules pams, Port-vendres. You can park your car on the square with the Obelisque. It is free at this time of the year.

Please confirm your attendency and I will forward the choice of menu. We will be able to choose between meat of fish.

You can contact me by e-mail or by calling me.
Evelyne Mestres
Eve'solutions – 12 rue Jules Pams, Port-Vendres
Tel. 06 70 70 62 10 / 04 68 88 46 34
Contactez nous par email.
Site web
Siret : 503 386 906 00013