Magic and spectacular illusion from a great magician…..and now
50% off

in a special Christmas promotion. Grab tickets for all the family at a special price. A fabulous and fascinating family show.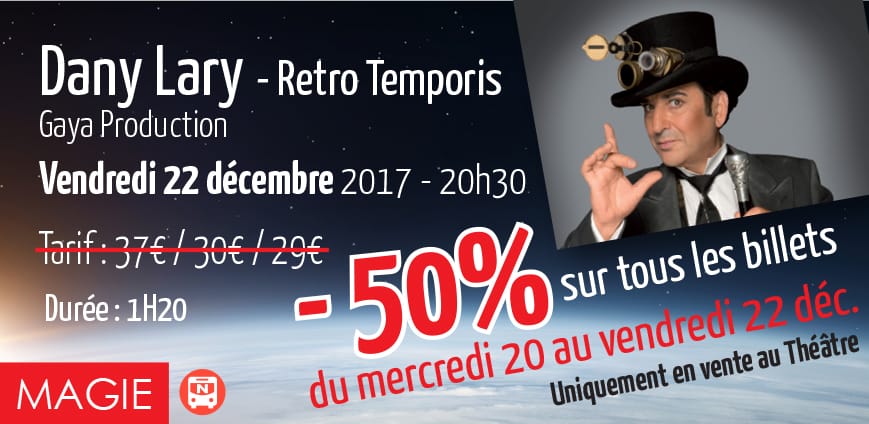 Friday 22nd December at 20h30
'Rétro Temporis'. Fancy a touch of magic for Christmas? Dive into the extraordinary world of Dani Lary. Magic and cabaret from this world renowned magician and illusionist combining theatre and illusion with magical effect. Fascinating, exciting and incredible.


Named after the lake on which it stands, this purpose built theatre has plenty of parking space, access for the disabled, and offers high quality music, dance, theatre, comedy and culture.
DON'T MISS THESE SPECIAL PROMOTION PRICES
Théâtre de l'Etang
6 Allée des Arts & Lettres
St-Estève
Reservations: 04 68 38 34 95
Email : billetterie@theatredeletang.com