FRIDAY 3RD OCTOBER 2014
Join John, Simon, Kate and Friends…….
AT A NEW MUSIC CLUB NEAR ST GENIS
Open Mic Night: First Friday of each month

Calling all budding musicians and groups, here's your chance to perform in front of an audience. We are looking for all musicians; guitarists, singers, drummers, and groups, to come and strut their stuff on Friday nights.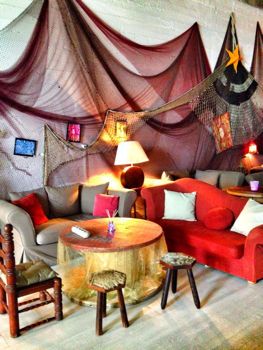 At Le Chantier in St Genis starting on Friday 3rd of October at 20h
We are right beside the D18 (Argeles-Le Boulou) take the St Genis exit towards Brouilla, and find us underneath the 'Ludos Gym'.
Entrance is FREE.
We have tapas and meals at great prices, a licensed bar and superb ambiance!
Come and join us for a great night out for all music fans
and maybe a chance to see the Beatles, Rolling Stones or One Direction of the future!
At Club 66