PARTY IN SAINT ANDRÉ
DATE

: SATURDAY 11TH DECEMBER
VENUE

: EL CELLER IBERIC, 5 PARC D'ACTIVITES, SAINT-ANDRÉ, PHONE: 04 68 61 92 93

Lots of parking and easy to find, near the Saint André roundabout and just down the road from Mas Cristine if you're hoping to come home with some great wine for Christmas.

Drop in for a drink, tapas, a chat, a giggle, a gossip……or just pop by and say hello! We'd love to see you. All nationalities welcome and the more the merrier. There'll be live music, arts and crafts corner, and whatever else the fabulous, quirky Kiki dreams up!

Vous n'avez absolument pas besoin d'être anglophone, juste anglophile! 🙂

Pop something in the bottom of this page (no need to register) or send us an email so we have some idea of numbers, watch this space for more details nearer the time…..et Robert est ton oncle!

It's always nice to get together and put faces to names you may have come across on P-O Life Facebook, the website, the newsletter, the Mag…
The last pre-Covid Christmas gathering was brilliant. Everybody agreed that it was fun, relaxed, a great afternoon out, a good mix of personalities and nationalities….and that we must do it again. Then came Covid!
We still managed a P-O Life 'Coming Out' party this summer and are determined not to let the Dreaded Lurgy put an end to our shenanigans this Christmas either ('tho we'll be sure to party carefully) .
Past party organisers (Thank you Johanna, Tony and Elaine) have done a great job putting the P-O Life parties together. They're a hard act to follow.
With that in mind, meet Kiki, our Christmas '21 P-O party popper!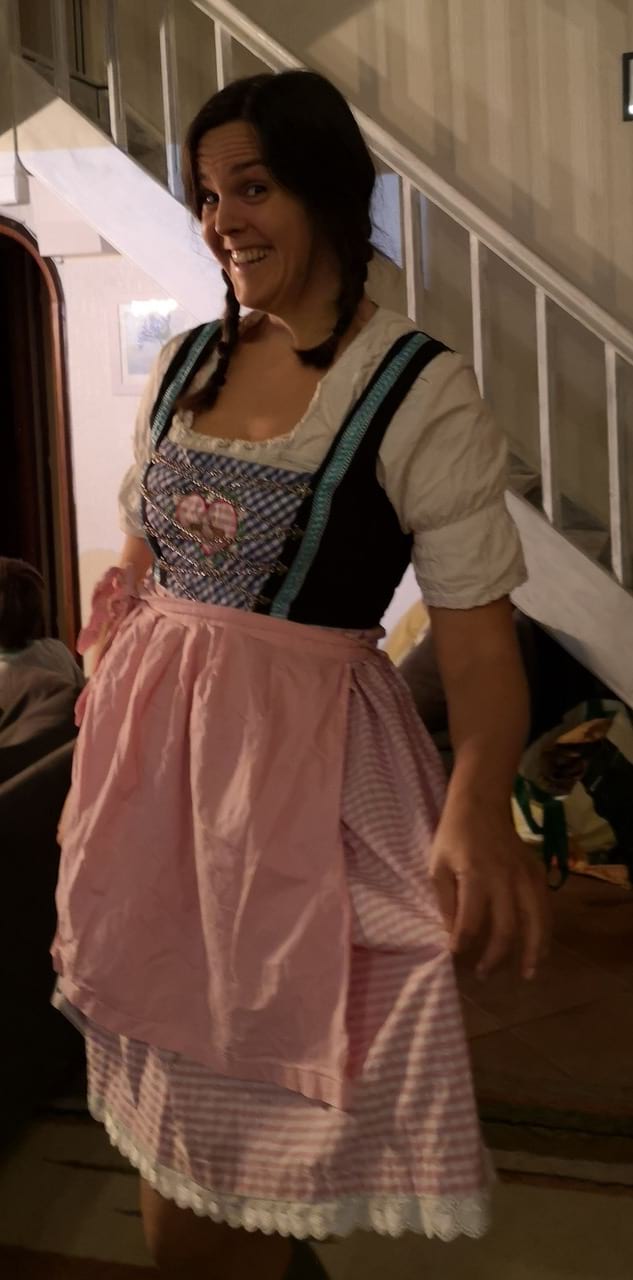 Good afternoon fellow P-O Lifers
First of all, I would like to introduce myself, I am Kiki! I run various events in the beautiful city of Barcelona!
I moved to the stunning PO, Maureillas-Las-Illas to be specific, in June 2020 and have recently been asked by the lovely Kate and Simon if I would like to help organise this year's PO Life Christmas party.
I joyfully responded with a deafening 'YES!'.
We are planning a merry day event for everyone, which could include any or none of the following: fantastic live music, Christmas jingles, food trucks, mulled wine, and even a special visitor from the North Pole
But before we can start organising this cheerful, gleeful, event, we need to go to the poles (see what I did there ) and ask you to let us know which day would you prefer out of 2 possibilities – Saturday 11th or Saturday 18th December. (NOW BOOKED FOR 11TH DECEMBER)