Saturday 6th October 2012
Rock music at the Palais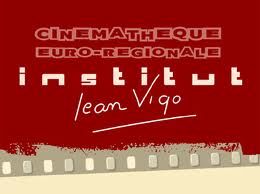 The Jean Vigo Institute and Perpignan's Palais des Congres have a long joint history, beginning in September 1970 by installing its offices and screening 'Amis du cinema' and continuing in 1971 with the festival 'Confrontation', which the Palais des Congres still hosts today.
To celebrate this long friendship the Institute and the Palais are holding a rock music evening with two films and a concert.
18 h : Dig ! – ondi Timoner

A documentary on the once-promising American rock bands The Brian Jonestown Massacre and The Dandy Warhols, and the friendship/rivalry between their respective founders, Anton Newcombe and Courtney Taylor.
21 h : Ziggy Stardust and The Spiders from mars – D.A Pennebaker
The July 3rd, 1973 historic concert of the 'leper Messiah'. This was to be David Bowie's last concert with the the Ziggy persona and the Spiders from Mars. A great medley of 'Wild Eyed Boy From Freecloud'/'All The Young Dudes'/'Oh! You Pretty Things', a Lou Reed cover, and a Rolling Stones cover are but some of the highlights.
22h45 : Concert The Circles :
A dandy rock band from Perpignan.