The seaside resorts of Le Barcarès, Torreilles, Sainte-Marie, Canet plage, Saint-Cyprien and Argelès-sur-Mer/Le Racou lie along the 'Côte Sableuse' or Sandy Coast', also called the 'Marenda'.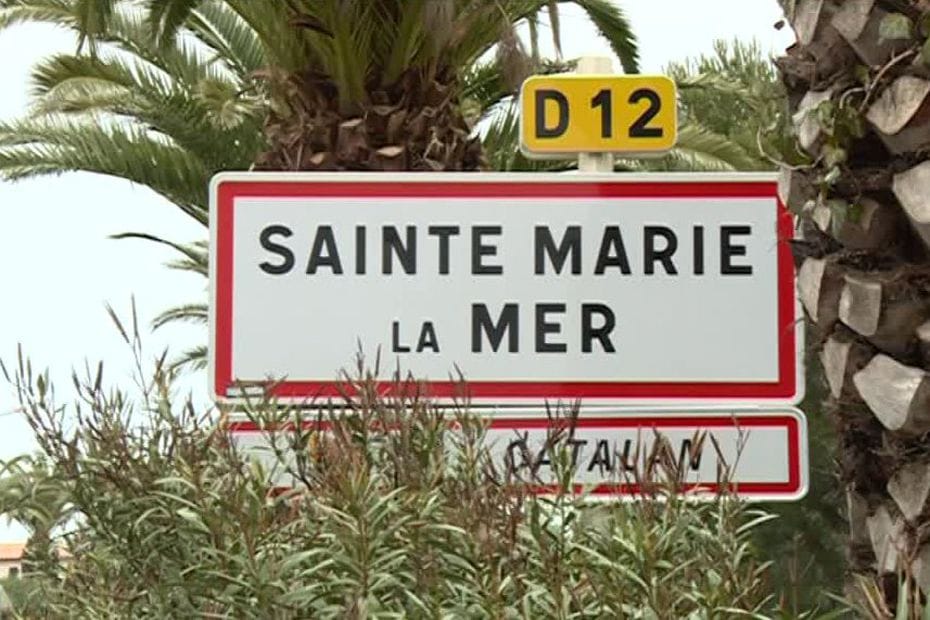 Over the years, P-O Life has visited all the larger resorts, so we thought it was time to explore one of the little chaps!
Sainte Marie la Mer may not be the most glamorous seaside destination on the 'Côte Sableuse' but it does have its own unique charm.
With beautiful views, a sandy beach and an interesting array of activities and entertainments, it is correctly self-promoted as 'your family destination'.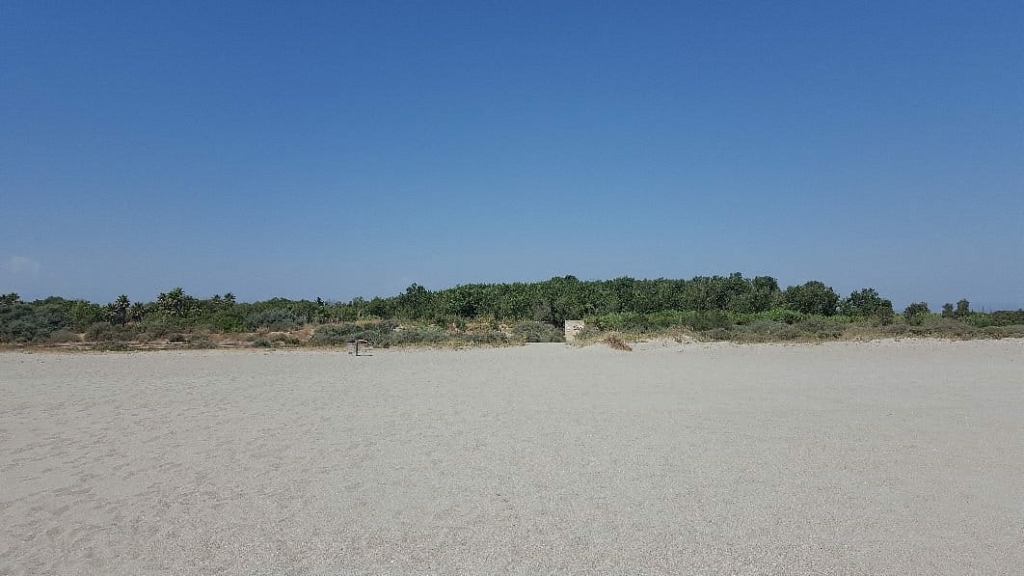 Due to the close lay-out and structure of the coastline-protecting rocky sea walls, the fine-sanded beach offers a little more privacy for bathing than other beaches, and makes it easier to keep your eye on the kids…or even hide from them! It also provides convenient spots for fishing.
Some areas of the beach offer rocky protection, some are more open, and at one end you will discover a slightly more rugged vision, with wild flowers, bushes and bamboo. Here, bathers can take advantage of the shade and screen offered by these creations of nature.
The views of the deep blue sea and mountains are just as magnificent as from the more popular beaches nearby, and the atmosphere is somewhat less hectic. There are also plenty of friendly restaurants, shops and bars to choose from day or night.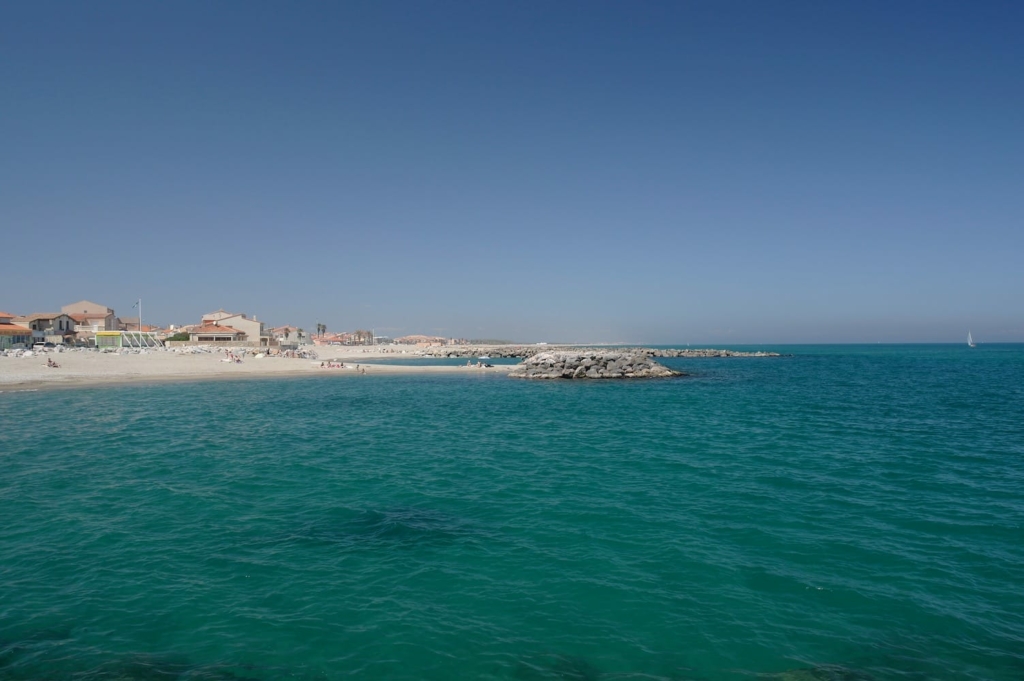 If nature calls, there are public toilets near the beachfront, and plenty of parking a hop skip and a jump away from the sand.
The resort offers regular entertainments throughout the summer season, outdoor dancing, evening concerts, firework displays and traditional festivals with markets every Wednesday and Saturday in the village, beachside markets every Tuesday and Thursday, and night markets on Mondays, Wednesdays and Fridays.
For nights in, there are pizza takeaways to be had, and you can fill your empty water bottles with wine from the caves for not a lot!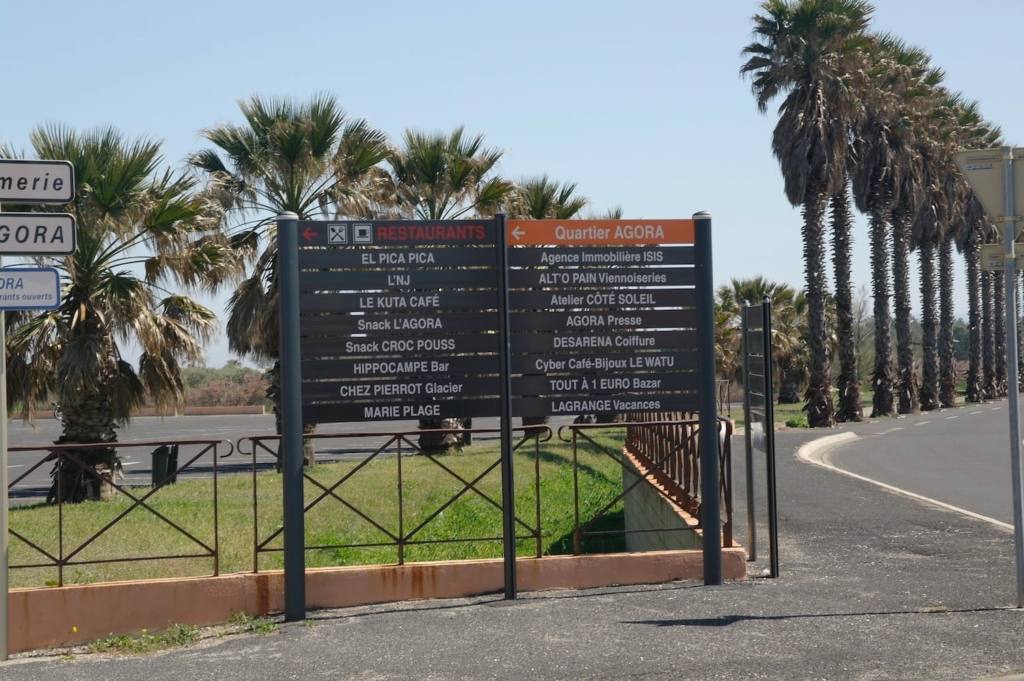 Those of you searching for something more will find horse riding, scuba diving, mountain and town bike hire, a tennis club and private gym. There is also a fascinating giant corn maze in seven hectares of nature, with children's karting track, wooden games and puzzles and picnic areas at Le Jardin d'Ariane.
Sainte Marie la Mer is a fairly new beach resort, created in response to the growing tourist industry of the 1950's, and made possible by the drainage of the once dangerous and impassable marshlands.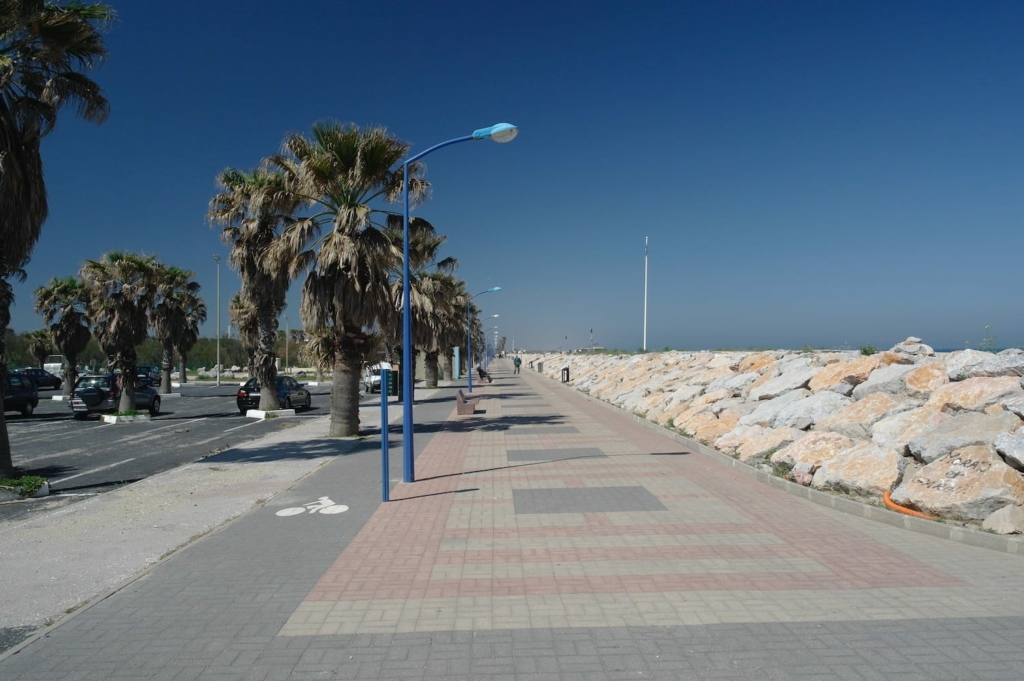 In contrast to the beach, take a wander around the old village, situated just 1 km from the coastal resort. With its rich history, ancient church and interesting bell tower, the village dates back as early as 982 when it was named Santa Maria de Pabirans. Decimated by plague several times in the 14th and 15th century, due to its proximity to the unforgiving marshland, it is now plague-free, with small shops and shady café trottoirs to enjoy a cool drink on a warm day.