Flight in ULM autogiro over the Mediterranean coast of Pyrenees Orientales from Toreilles to Banyuls sur Mer. The return is along an inland route over small towns and villages. (With kind permission from Eileen and Robbie Shaw)
---
On a clear winter's day, a drive along the coastal lagoons of Salses and Canet can offer vast skies, wide horizons, bird spotting, oyster eating and windsurfer watching. There are plenty of wine domains to check out and small towns to wander around; in fact everything you need for a fascinating day out.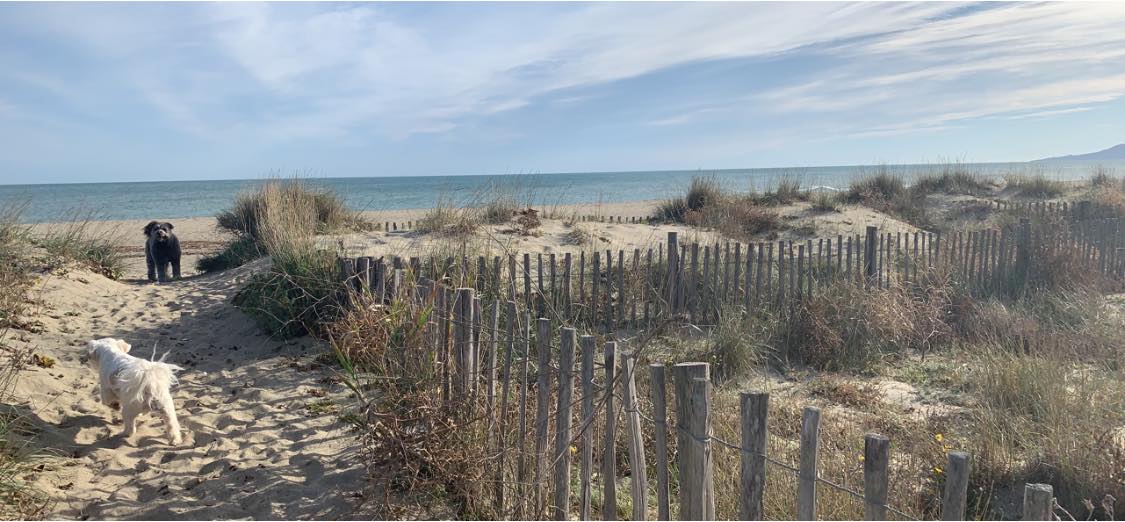 Starting at the St Cyprien end of the Canet Lagoon on the D81, on one side you have the lagoon, on the other, the long sandy beach and the sea. Chateau l'Esparrou, designed by the same architect as Chateau Valmy, overlooks the lagoon. Set in the midst of its vineyards, a visit may well involve a tasting…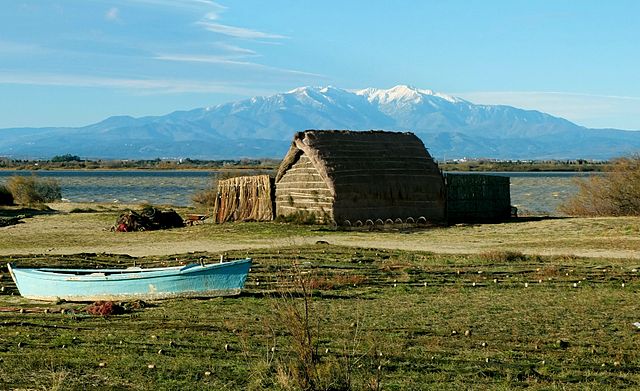 The land around the lagoon is a nature reserve, Canigou gleams in the distance, its snow capped reflection dancing in the water. Traditional fishermen's reed huts line the shore and paths provide easy walking or cycling.
From Canet, the D81 continues just inland behind Toreilles, running through rich vegetable growing country. Artichokes form geometric patterns in the fields and riding establishments abound.

The road joins the D83 just behind Le Barcarès. In Catalan, Le Barcarès means "a dry place to which boats can be dragged". Follow the signs to the Lydia, and, appropriately enough, you will find a 1930 ferryboat beached on the sands. The Lydia has a new lease of life as a casino, restaurant and nightclub.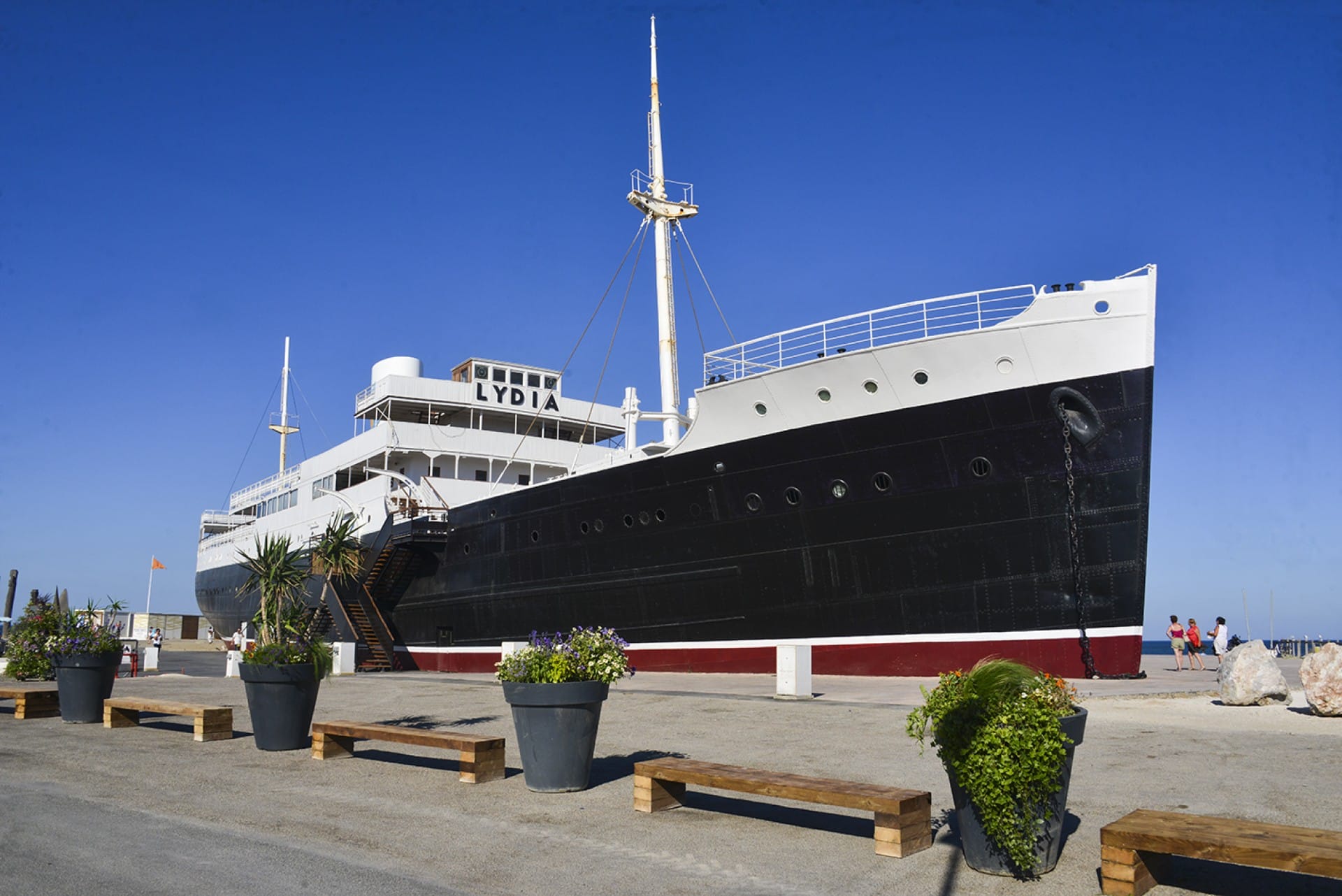 Back on the D83, as you cross the bridge overlooking Port Leucate, the road becomes the D627 and you are in the Aude. Look out for signs to the Centre Cochylicole, Rive Gauche. This is where the Salses/Leucate lagoon drains into the sea. The channel is lined with oyster catching huts.

Oyster "tasting" is the name of the game here. Tanks bubble with oysters, tables are full of tasters. Glasses of crisp local wine, plates of oysters and sliced bread are all that is available and it is possible to buy oysters and cleaned mussels to take home.
If you continue along the road you arrive at Leucate village or Leucate sur Mer. Circling around the end of the lagoon you enter the Fitou wine region. Good wine caves to visit, good wine to sample. You can then return to Perpignan on the A9, passing, or visiting, Chateau de Salses on your way..