Simon Says
In a previous life I was a teacher, as was my wife Lizzie. I was given my full pension years before I was ready to retire so we decided that a change was in order. We had several places on our list of "possibles" and it was on our way back from a fruitless summer in southern Spain that we chanced upon the Pyrenees-Orientales.
We rented a small isolated cottage high above Prades for four months in 2002 and that experience taught us a great deal. Yes, we wanted to live in this part of the world, no we didn't want to be living in a steep sided valley. After all, what is the point in living in a part of France with more than 300 days of sunshine per year if you spend more than half of it in shadow?
We returned to UK, sold our house in Poole, put the money in the bank and returned to P.O. In the spring of 2003, we found a house in which we thought we could spend the rest of our lives, bought it and moved in at the end of May that year.
After many years of competitive sailing round Poole Harbour, Lizzie and I needed something to fill the void. When U3A was born, we joined the organisation with a view to playing golf and have been doing it ever since. It is a lovely group of people and we feel very privileged to be a part of it.
I can honestly say that we have both found peace, harmony and happiness in this wonderful part of the world, not to mention an anecdote or two, which I am happy to share with you here.
Simon Bridges April 2020, Terrats.
---
Happiness
I read recently that peak happiness is achieved at the age of 82 years. Now I must be honest but I am slightly sceptical…great if you have your health and sufficient money not to have to worry about whether Brexit is going to cripple you financially but not if you are bed ridden in a care home in Birmingham trying to cope with dementia.
On the other hand, living in the South of France does make a significant and positive contribution to happiness, not least because of the climate. Sunshine has a definite feel good factor and blue skies send levels of self-confidence soaring, cut stress, and boost happiness.

It can be argued that there is a lot less stress associated with life in Pyrénées-Orientales than there is in British suburbia, but it is hard to be definitive. Grey, damp, windy and chilly days leave me cold, but they are obviously what is required by some people.
One fact for certain is that there is a sharp increase in the number of pensioners catching sexually transmitted diseases… and I wonder whether – just maybe – this fact could be linked to the happiness theory.
Now I'm not suggesting for a minute that the over 65s jump for joy when the doctor tells them that they have the clap… "Congratulations Mrs Cockburn, I'm delighted to confirm that you have granorrhea (yes, that was a deliberate pun)… just keep taking the antibiotics and you'll be fine!!"
I do wonder whether the fact that so many older people – perhaps widowed and meeting new partners are having lots of sex might be the reason with feeling pretty chuffed come the age of 82. As someone whose greatest fear has always been sitting in a care home in a nappy with Flog It blaring on the TV while being fed boiled mince, I'd be cock-a-hoop if in my eighties I were still up and about enjoying horizontal refreshment.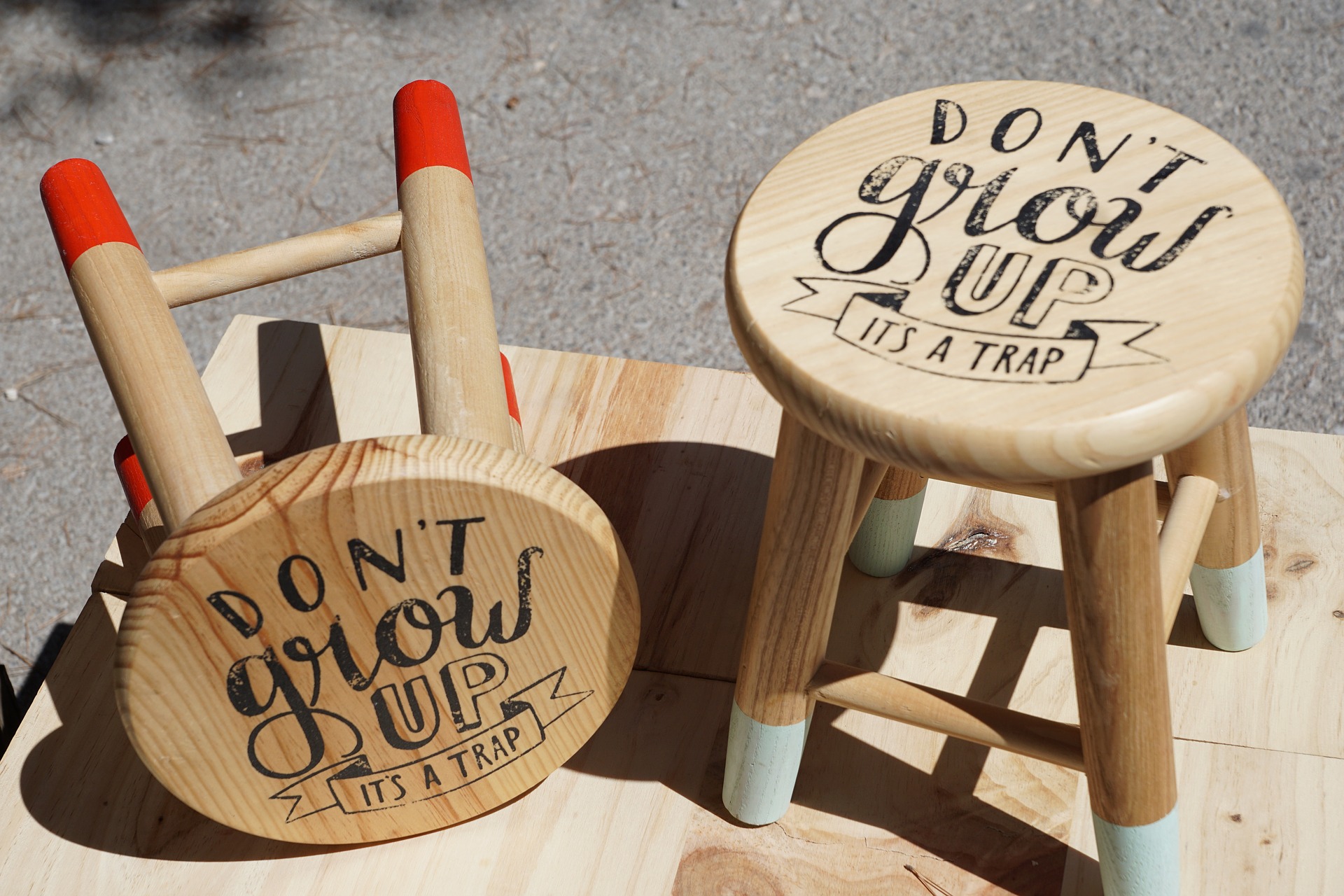 If all these findings are true, it's the older generation who are having the more riotous lives especially with millennials eschewing booze and embracing a life of celibacy. Many of today's boomers came to maturity during the 1960s and 1970s and are maybe reverting to their previous free love behaviour.
The University of Warwick undertook a study of ageing and found that happiness levels form a U curve. They reach a low point at around 45 but then increase as we get older. Although our physical quality of life goes down, once we get past middle age our mental satisfaction increases.
Therefore, the prospect of ageing shouldn't be daunting as we are happiest in our eighties. An increasing number of wrinkles and getting undeniably nearer to death isn't enough to put the elderly off enjoying themselves. This is borne out by many pieces of research.
In conclusion to my brief look at the contentment levels in those people past retirement age, there are lessons to be learned. Expect to be happy as you get older, indulge yourself in whatever makes you happy and do consider living in a place with a warm, sunny and temperate climate (and a good health service !!)… And remember that this isn't a dress rehearsal – it's the real thing… a once in a lifetime performance.
Just like standing on the first tee… this shot counts and is important. Get it right and you'll feel an adrenaline buzz that will last you for the next few holes. Get it wrong and you'll have to try that bit harder. It is just like life… get it right and it is a breeze… get it wrong and you'll have to work that bit harder to achieve happiness, but at the end of the day, it is mainly down to you.