Simon Says
In a previous life I was a teacher, as was my wife Lizzie. I was given my full pension years before I was ready to retire so we decided that a change was in order. We had several places on our list of "possibles" and it was on our way back from a fruitless summer in southern Spain that we chanced upon the Pyrenees-Orientales.
We rented a small isolated cottage high above Prades for four months in 2002 and that experience taught us a great deal. Yes, we wanted to live in this part of the world, no we didn't want to be living in a steep sided valley. After all, what is the point in living in a part of France with more than 300 days of sunshine per year if you spend more than half of it in shadow?
We returned to UK, sold our house in Poole, put the money in the bank and returned to P.O. In the spring of 2003, we found a house in which we thought we could spend the rest of our lives, bought it and moved in at the end of May that year.
After many years of competitive sailing round Poole Harbour, Lizzie and I needed something to fill the void. When U3A was born, we joined the organisation with a view to playing golf and have been doing it ever since. It is a lovely group of people and we feel very privileged to be a part of it.
I can honestly say that we have both found peace, harmony and happiness in this wonderful part of the world, not to mention an anecdote or two, which I am happy to share with you here.
Simon Bridges April 2020, Terrats.
---
Tarte tatin
I am not really a pudding person but if I had to choose just one dessert as my favourite of all time it would be tarte tatin. I mean, the story of how it came to be is so dramatic and full of emotion that anyone who enjoyed films such as 'My big fat Greek Wedding' or 'Sleepless in Seattle' ( I don't like sad endings) would be hooked before the first aromas left the oven and were inhaled in the air that contains the odour molecules.
The story involves three (French) sisters whose surname was Tatin. They were all being courted by young men who were subsequently called up and sent to the slaughter fields of northern France during the First World War. Like so many millions of others, none of these three young men returned home and the story tells how the sisters never married but lived together for the rest of their lives.
They came from a rural background and were all accomplished cooks so they set up a small shop selling the products of their labours. Their speciality was an apple pie into which they poured all their unrequited love, and this is what made it so special – or so the story says. The pie was named after them and today we all know it as tarte tatin.
Actually, the thing which makes a tarte tatin so special is the reaction between the butter amino acids and the sugar (The Maillard reaction) which gives an enhanced taste because the caramelisation brings a beautiful depth and length of flavour (personally, I prefer the outpouring of love version). The pastry will also soak up the juices which is then caramelised itself.
It is just sooo good and the purchase of a big, heavy stainless-steel frying pan will justify the expense and ensure that everything is cooked to perfection. Here is one I didn't make earlier…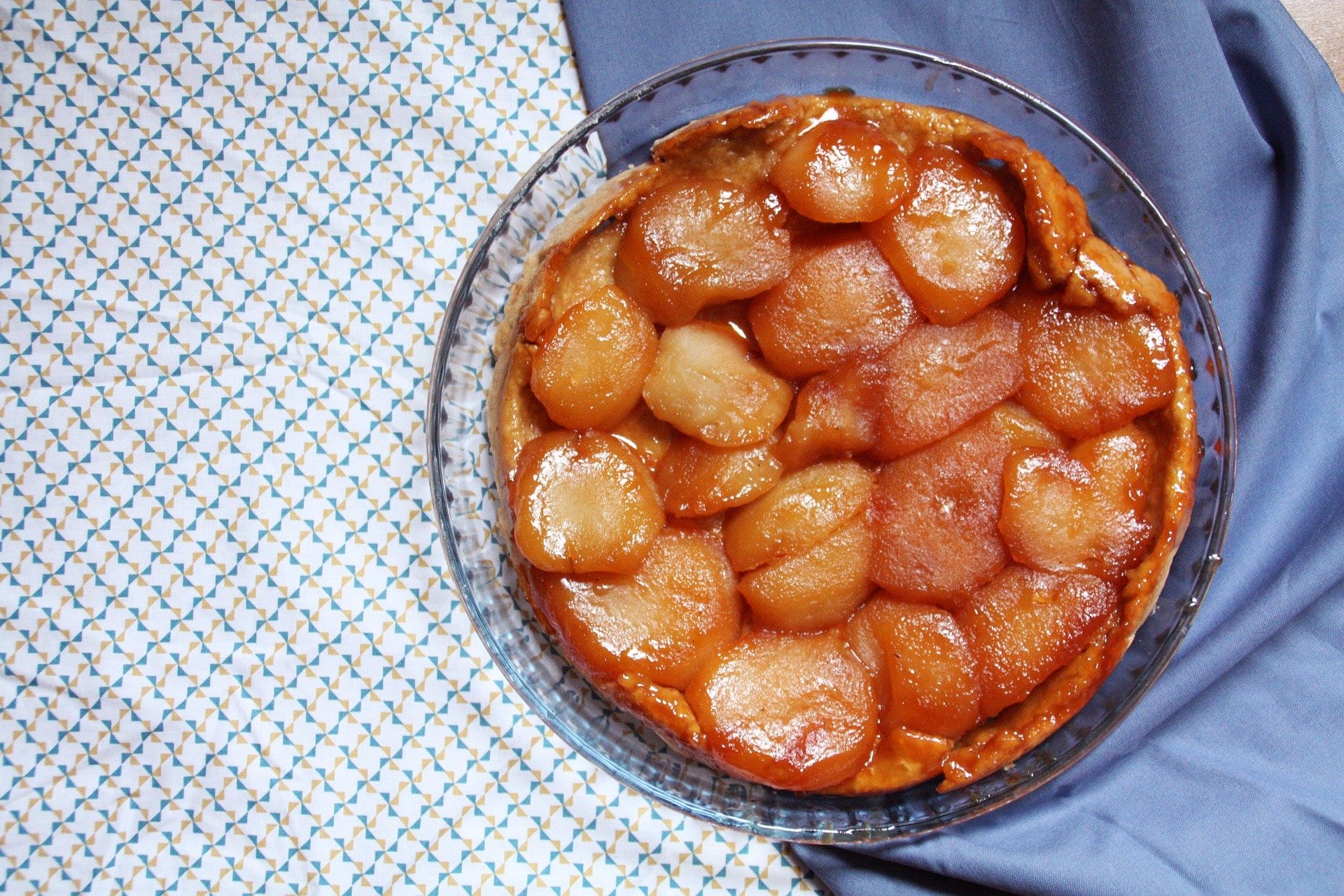 You may think this a strange thing to say, but hear me out : a tarte tatin is much like the game of golf. You need love. It is as simple as that. You need to love playing the game and you need to love time spent on the course with like-minded individuals. Yes, a bit of dedication helps too although sadly, there are some wretched people who are beneath contempt but seem to hit a very good ball with just the briefest of a casual glance in the intended direction… I suppose they are called naturals. Just think how good they'd be if they put in half the effort and dedication that we lesser mortals impart to our game. Sad, isn't it?
I've seen people do the same in a kitchen – just throw everything together and come out with a perfect meal… still sad. If I even glance at my Yorkshire puddings in the wrong way while they are still in the oven, they deflate instantly. It is obviously an age thing.
In the same way that a big, heavy stainless-steel frying pan makes the production of a tarte tatin that much easier, a half decent set of clubs will do much to enhance one's game. Just as it is with cooking, we will all have absolute howlers on the course from time to time and then it is down to us to show a bit of character, pick ourselves up, dust ourselves off and get on with it. And nobody said it was easy.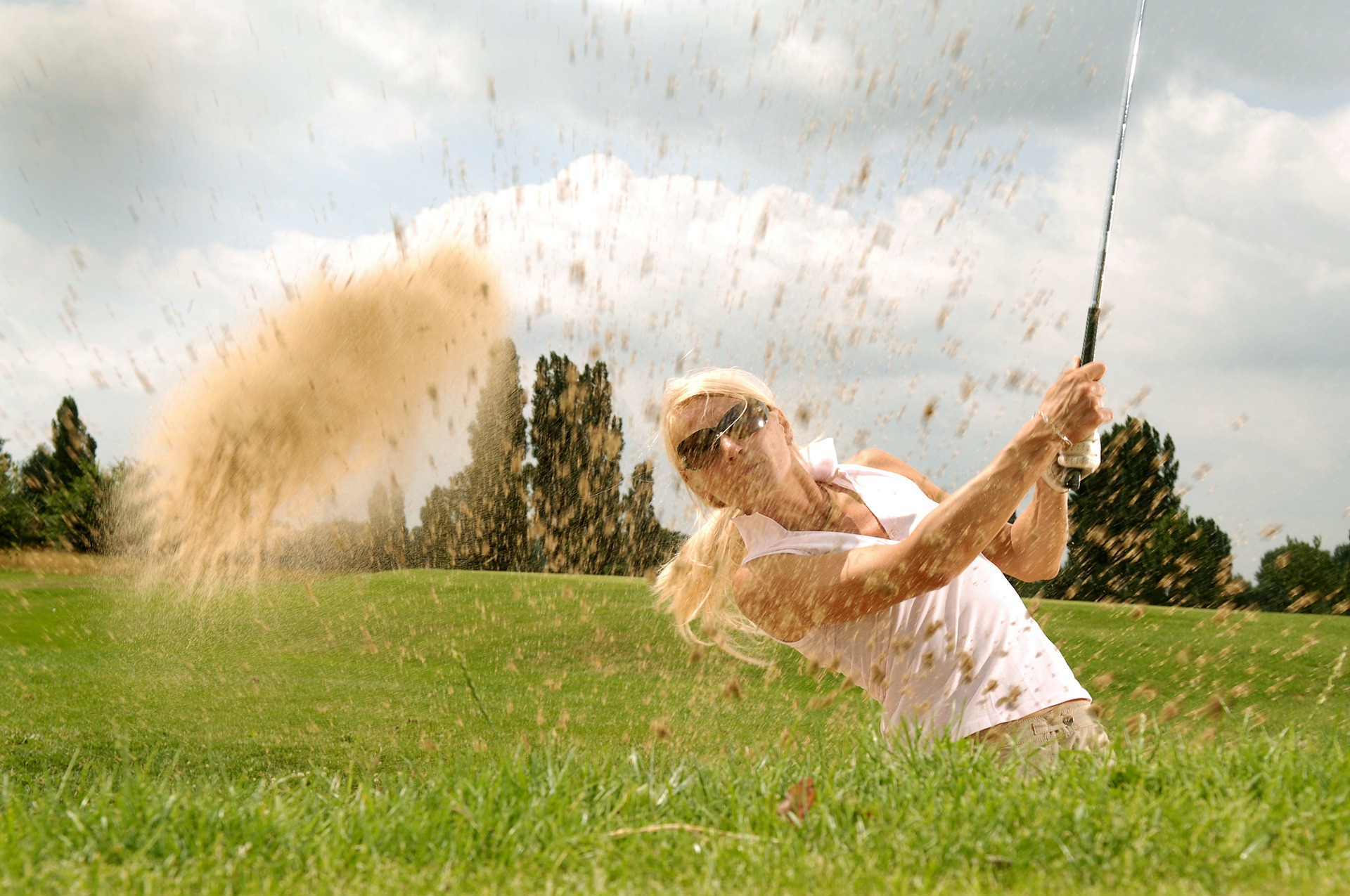 There is much that golf can teach us, and not all of it is to do with striking a ball – they call it character building. I suppose we can look back at this period of lockdown and try to spin it in some sort of positive light. For a person on their own it might be things like "I have drawn on reserves I didn't realise I possessed" or for a couple "We didn't fall out, we didn't have any rows and in many ways this experience has brought us closer together".
There have been good bits – national appreciation of health service workers, people acting with a kindness and generosity that hadn't been previously apparent and selfless acts from so many in the care industry. There have also been people who have lied and cheated for personal gain or for political reasons but thankfully, they are in a minority. The bottom line must be that this whole pandemic has been a global disaster. People have died before they should have done, countries have seriously damaged their financial standing and people have lost their jobs and their livelihoods.
I suppose the truth concerning the origins of Coronavirus will come out one day but I really won't be holding my breath. Someone, somewhere will decide it is too politically sensitive.