Use the vocabulary below to help you to fill in the blanks on these seven Rules of Life that we would all do well to observe!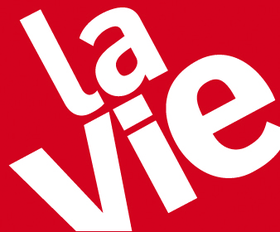 Les 7 Règles de la Vie
Fais la

1

avec ton passé pour qu'il ne dérange plus ton présent.
Ce que les autres pensent de

2

n'est pas ton problème.
Le temps soigne presque tout. Sois

3

.
Personne n'est en charge de ton bonheur. Sauf toi.
Ne

4

pas ta vie à celle des 5. Et ne les juge

6

. Tu ne connais pas leurs épreuves.
Arrête de trop

7

. Les

8

arriveront quand tu t'y attendras le moins
Souris. Tu ne

9

pas tous les problèmes du 10.
a autres b compare c réponses d paix e portes f penser g patient h monde i pas j toi
USEFUL VOCAB
pour qu'il ne dérange plus – so it no longer upsets…
Ce que – what(ever)
soigne – heals
Sois… – be….
Personne – nobody (when used with ne)
ton bonheur – your happiness
Sauf – except
celle – that
leurs épreuves – their ordeals/what they are going through.
quand tu t'y attendras le moins – when you expect it the least
Souris – smile